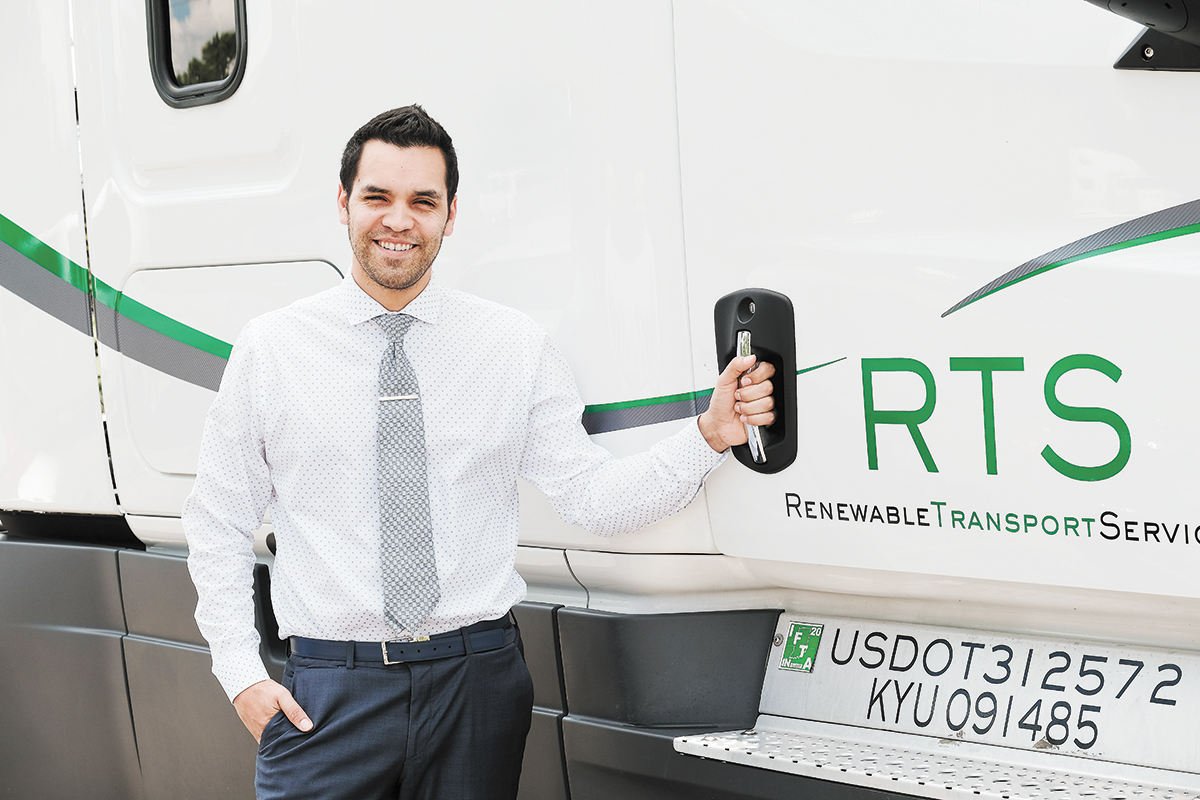 Chief Financial Officer
Renewable Transport Services
Major achievements during tenure
Renewable Transport Services is a family-owned refrigerated-trucking company based in Indianapolis. Mundo Sanchez arrived when RTS was in its startup stage and helped build the company's financial and technology infrastructure from the ground up. The company has grown 1,000% over the past five years and this year made IBJ's Fast 25 list of fastest-growing central Indiana companies and the Inc. 5000 list of the country's fastest-growing companies. RTS has also launched three startups that complement its main line of business and has developed proprietary software that has led to significant cost savings, cash flow improvement, productivity enhancements, and both customer and employee value-added benefits.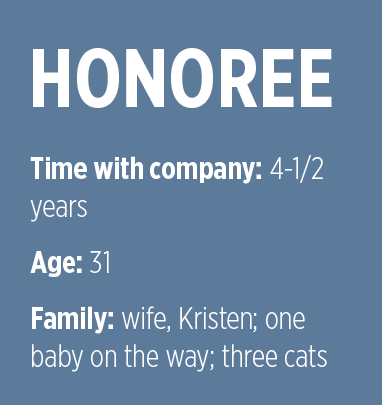 Career path
Sanchez played baseball at Alcorn State University while earning a degree in business administration with a concentration in accounting. He started his career in finance at Eli Lilly and Co., where he was introduced to Lean Six Sigma. "It was a light-bulb moment for me. … It fundamentally changed my way of thinking. I shifted my mindset from working 'in' the business to working 'on' the business, while driving toward eliminating inefficiencies and creating value." It also gave him the bug to own a business. After a few years at Lilly, he opened a CrossFit gym in Greenwood, which he ran on the side. The gym landlord happened to own RTS. Sanchez struck up a relationship with him, a friendship that resulted in Sanchez's being offered the company's CFO position. He sold the gym last spring to devote more time to his career. He's also in the process of getting a master's in software development from Boston University.
Challenges met
Shortly after COVID-19 arrived, Sanchez and his team noticed a slowdown in customer payments and began looking at opportunities to improve the company's collections process. They pursued a software solution and, within a few months, launched a customer portal that serves as a single source of contact between the company and its customers. It has improved cash flow and simplified external communication. Sanchez and his team also recently secured financing for an acquisition that will fuel the company's growth.
Givebacks
Sanchez is active in his church and is proud of the work he did as the owner of a CrossFit gym in Greenwood. "I coached hundreds of people to lose weight and gain strength in order to live a healthier lifestyle."
Downtime
Sanchez, his wife and her parents are big Chicago Cubs fans and enjoy following the team.   
My job will be easier if …
"we continue down the path of automation of back-office and operational processes through technology. We have seen a lot of success through developing our own proprietary software coupled with a Lean Six Sigma mindset that has helped us achieve significant cost savings and improvements throughout the organization."•
Check out more CFO honorees.
Please enable JavaScript to view this content.