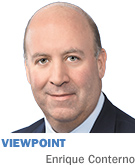 The numbers tell an urgent story: Diabetes is a global epidemic that strikes close to home.
Today, diabetes affects more than 382 million people worldwide, and that figure is expected to jump to an astonishing 592 million—a 55-percent increase—in just two decades. It causes more than 5 million premature deaths each year, and its direct medical costs exceed $550 billion.
Here in Indiana, one projection from the Centers for Disease Control suggests that 40 percent of our population, or 2.6 million Hoosiers, will have to manage this complex, chronic and costly condition in their lifetime. Already, 750,000 Hoosier children and adults have diabetes, and another 1.9 million live with pre-diabetes. (We also have the unhappy distinction of being the country's eighth-most obese state, and obesity is a major contributor to diabetes).
With those staggering projections in mind, earlier this month I enlisted the help of Indiana's front-line leaders—about 700 mayors, municipal officials and town board members—when I addressed the annual conference of the Indiana Association of Cities and Towns. By joining forces on the front lines, I urged, we can fight this epidemic and make a significant difference for people in our communities.
But how do we keep moving forward? How can our leaders—and each one of us—play a role by thinking globally but acting locally?
Here are just a few ways to help stem the tide of chronic diseases such as diabetes:
• Support education. Thriving children are essential to the well-being of our cities and towns. Early education helps youngsters develop good habits, including diet and exercise.
Last month, Lilly showed its support for early education in Indianapolis by pledging to raise $10 million over three years if Mayor Ballard's preschool proposal passes. And—for students of all ages—we know the importance of developing skills in science, technology, engineering and math. A youngster who is guided toward science or technology will, perhaps, develop a breakthrough treatment for diabetes or cancer one day.
• Support healthy lifestyles by encouraging fitness programs and farmers' markets, and by developing bike trails, such as Indy's eight-mile Cultural Trail. We can also be role models. Through our actions, we can show what "healthy" looks like—and inspire others to do the same.
• Finally, support policies that foster drug discovery and other life sciences innovations, such as an environment that encourages top global talent to join us in Indiana as we work to find better treatments for difficult diseases.
We are striving to do our part. More than 90 years ago, Lilly was the first company to make insulin available for the treatment of diabetes. Lilly also was the first company to discover and introduce human insulin and to develop an analog insulin. We hope to soon have medicines in every category that people use to treat their diabetes, including new insulins and delivery devices.
Lilly also recently announced global manufacturing investments of $1 billion—half of which is being spent in Indiana. These additions will allow Lilly to manufacture insulin at higher rates than ever before.
Working together—top-down and bottom-up, in our cities, homes and businesses—we can turbo-charge our progress against the diabetes epidemic through an approach embedded in innovative science and public policies that encourage medical research, improved skills and healthy lifestyles.
Together, we can close the gap, making life better for people with diabetes.•
__________
Conterno is president of Lilly Diabetes. Send comments on this column to [email protected]
 
Please enable JavaScript to view this content.