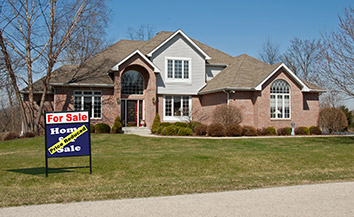 Existing home sales in the Indianapolis area fell 2.6 percent in 2014, breaking a string of three straight annual increases, real estate agency F.C. Tucker Co. said Thursday morning.
Sales in the nine-county area fell to 28,762 last year, down from 29,529 in 2013, Tucker said.
Annual sales in the region last dropped in 2010, falling to 21,594 after hitting 24,223 in 2009.
Six out of the area's nine counties suffered a downturn in sales in 2014. Sales fell 3.2 percent in Marion County, to 11,976; 3.8 percent in Hamilton County, to 6,374; 1.8 percent in Hendricks County, to 2,684; and 4.1 percent in Boone County, to 1,104.
Johnson County bucked the trend with a 1.5-percent increase, to 2,539. Sales rose 2.3 percent in Hancock County, to 1,204, and 0.5 percent in Morgan County, to 959.
The year ended on a positive note, with area sales agreements rising to 1,497 in December, an increase of nearly 3 percent from December 2013.
Average sales prices in the area rose 5.9 percent in 2014, to $176,750, compared with $166,852 in 2013.
Boone County had the highest average sales price in 2014, at $281,444, an increase of 10.6 percent over the previous year.  
Marion County saw a 6.7-percent increase in average sales price, to $137,011.
The average sales price rose 5 percent in Hamilton County, to $267,559 and 3.5 percent in Hendricks County, to $177,111.
The inventory of available homes in the area dropped 3.3 percent in December, to 9,274 listings, 320 fewer than in December 2013. Marion County had 4,409 active listings in December and Hamilton County had 1,488.
Please enable JavaScript to view this content.