Should police agencies collect DNA from all arrestees and keep the records on file even if they are never convicted?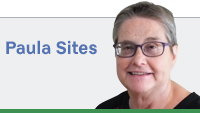 For the past decade, Indiana has been collecting DNA samples from individuals convicted of felonies and submitting them to the national DNA database. In this Indiana is not alone—all states and the federal government collect DNA from felony convicts.
Indiana is poised to expand the collection of DNA samples—this time to anyone arrested on a felony charge. Such charges include non-support of a dependent child, visiting a place where alcohol is sold illegally, and driving while intoxicated with a prior DWI conviction.
Indiana is once again not alone. At least 30 states and the federal government collect DNA from those arrested for felonies or some subset of felonies. In 2013, the U.S. Supreme Court upheld a Maryland statute that provided for collection of DNA from individuals arrested for committing or attempting to commit a crime of violence or burglary. But it is worth noting that the late Justice Antonin Scalia wrote a dissenting opinion arguing that this violated our constitutional protection against unreasonable searches.
It is a bedrock principle of our criminal justice system that those arrested for or even charged with a crime are presumed innocent until proven guilty. Scalia warned that collecting DNA from felony arrestees could well open the door to collection of DNA from those arrested for minor offenses or even to those who apply for a driver's license or attend a public school.
Collecting DNA from felony arrestees adds a booking step and potential expense for local law enforcement agencies, as well as added labor and expense for the Indiana State Police Lab. And there is no guarantee that adding more profiles to the national database will result in more crimes solved and criminals apprehended. The funds used to pay for arrestee collection might be better spent enhancing the collection and testing of DNA samples from crime scenes.
Scalia also pointed out that, given the universal collection of DNA from those convicted of felonies, those most affected by collection from arrestees are those who are arrested but never convicted. And it might also fall more heavily on minorities, who national studies show are arrested at higher rates and might have a higher likelihood of having DNA collected even if they are innocent of any crime.
If we are going to collect DNA from felony arrestees, we should provide a means for removal of the sample and profile if an individual is acquitted at trial or if charges are dismissed or are never filed. The bill proposed by Sen. Joe Zakas would provide for such relief, while the bill proposed by Sen. Erin Houchin would provide for removal only in the event of acquittal at trial. This ignores the fact that innocent individuals might be wrongly arrested and never go to trial, and it creates an incentive for making pretextual arrests solely for the purpose of collecting DNA. Sen. Zakas' bill is the more acceptable of the two.
The Indiana Public Defender Council would go a step further and recommend mandatory removal of samples and profiles if charges are not filed after a significant period of time, if charges are dismissed, or if an individual is acquitted at trial. A number of states have such a provision. This would ensure evenhanded application of the law and would remove from an innocent person the burden of seeking removal of his or her DNA.•
Please enable JavaScript to view this content.