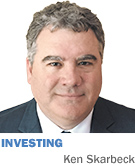 Many of the items consumers purchase, such as cars and appliances, come with an owner's manual. I know of only one stock that comes with one. Berkshire Hathaway provides its shareholders with an owner's manual that dictates the managerial guidelines and culture of the company.
A visitor to Berkshire's utilitarian website will not find color photos, videos or multiple web pages. Instead, a nondescript single page has links to a list of subjects. The owner's manual is one of the selections. Initially composed by Warren Buffett in 1996, the manual describes in six pages the 15 principles that guide management's commitment to shareholders and its approach to running Berkshire Hathaway. At the end is a discussion of "intrinsic value"—the figure the investor is seeking when valuing a business.
The principles in the Berkshire owner's manual provide a useful test for analyzing the management track record of other companies the investor is considering for investment.
For example, Berkshire views its shareholders as owner-partners and the company is the "conduit through which our shareholders own the assets." In contrast, we find many companies run by managements and boards that behave in a self-interested manner and view shareholders more as a nuisance.
Some highlights:
■ "We eat our own cooking." The management and board at Berkshire own a significant amount of Berkshire stock and therefore their net worth is tied to the results of the business. None of their stock was acquired via stock options or the various compensation schemes that proliferate in public corporations. Plenty of company incentive plans are promoted to shareholders under the guise that they align management with shareholder interests, when instead they effectively enrich executives at the shareholder's expense by diluting their percentage interest in the business. Likewise, how confident can shareholders be of executives who own very little of their company's stock?
■ "Overall, Berkshire and its long-term shareholders benefit from a sinking stock market as much as a regular purchaser of food benefits from declining food prices. So when the market plummets—as it will from time to time—neither panic nor mourn. It's good news for Berkshire." Remember this the next time stocks sink and your stomach gets that queasy feeling.
■ "We feel noble intentions should be checked periodically against results." Buffett uses a five-year rolling test of Berkshire's growth in book value against the S&P 500. When researching companies, investors must evaluate the returns achieved from management's past business decisions. Just as every investor should annually review portfolio performance against a legitimate benchmark.
■ "We will be candid in our reporting, emphasizing the pluses and minuses important in appraising business value." This principle contrasts with plenty of annual reports that portray a perpetual sunny disposition, glossing over mistakes made by management and any difficulties facing the business. Instead, it's refreshing to see management own up to its mistakes and discuss problems facing the business. Such candor inspires greater confidence that management has a handle on the solutions to these problems.
This owner's manual concept can assist investors in identifying managements that are shareholder-oriented and are working to deliver long-term results that benefit all stakeholders.•
__________
Skarbeck is managing partner of Aldebaran Capital LLC, a money-management firm. He can be reached at (317) 818-7827 or [email protected]
Please enable JavaScript to view this content.