A prominent Indianapolis family that filed a complaint against an RBC Wealth Management broker seeking nearly $20 million in damages recently accepted $3.5 million to resolve the dispute.
The party bringing the complaint was "Skinner family and Skinner entities," according to a database maintained by the Financial Industry Regulatory Authority, or FINRA. A source familiar with the matter said it is the family of the late Robert Skinner, who co-founded Indianapolis-based Skinner & Broadbent Co., a developer of shopping centers throughout the Midwest.
The complaint filed in January 2016 alleged "overtrading in many accounts" by broker James Allen Wilson, according to a summary of the dispute on Wilson's FINRA brokerage record. The complaint took issue with transactions from 2006 to 2015, including purchases of closed-end funds.
The case was settled April 20 of this year for $3.5 million—an unusually high amount, according to an Indianapolis securities attorney not involved in the matter.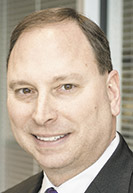 Maddox
"I've been doing this work for over 25 years now. That's the largest settlement of a FINRA case that I've ever seen," said Mark Maddox, a former Indiana securities commissioner whose firm, Maddox Hargett & Caruso, represents investors in disputes with brokerages.
The term "overtrading," Maddox said, refers to when a broker executes frequent transactions to rack up commissions. Closed-end funds—the type of investment named in the Skinner family's complaint—carry among the highest commissions of any investment product, he said.
Wilson was an RBC broker in Indianapolis from 2004 to Dec. 31, 2015, according to his brokerage record, which described his departure as voluntary. The Skinners filed their complaint six days after he left the firm.
Reached by IBJ, Wilson, who is in his early 60s, said he no longer works in the field because he is on disability. He said he was not a party to the settlement and didn't provide any of the $3.5 million."There's no settlement between me and anybody," he said.
Jonell Lundquist, a spokeswoman for Canada-based RBC, confirmed Wilson is no longer with the firm but said she was "not able to respond" to other questions.
Wilson's brokerage record shows he has had several other customer complaints over the years.
In July 2015, customer Douglas Skinner of Oregon alleged his financial portfolio "has been grossly mishandled over the last several years and placed into questionable investment strategies that failed to meet his needs." The complaint, which did not specify damages, is unresolved, according to Wilson's brokerage record.
Robert Skinner, who died in 2006, has a son named Douglas who lived in Oregon, according to his obituary.
Efforts to reach members of the Skinner family to comment on the dispute were unsuccessful.
Before joining RBC in 2004, Wilson was a broker in Carmel for St. Louis-based A.G. Edwards & Sons. Eleven months after he left the firm, a customer there alleged the broker had mishandled a rollover. A.G. Edwards settled the case for $16,000.
Early in his career, Wilson worked at New York-based Dean Witter Reynolds. Eleven months after Wilson left that firm in 1984, a Dean Witter customer alleged she had purchased an investment unsuitable for her needs and that Wilson didn't tell her the investment lacked liquidity. The customer sought damages of $60,000. Dean Witter settled for $14,500.
This isn't the first time the RBC office where Wilson worked has had compliance issues.
In April 2015, RBC hired investment adviser Thomas J. Buck, even though he had been terminated the previous month by Merrill Lynch, his employer for 34 years. Merrill Lynch said at the time it had a "loss of confidence" in Buck, and the firm ended up paying more than $4 million to settle multiple customer complaints.
Buck "retired" from RBC just three months after joining the firm. The same month, FINRA barred him from the securities industry.
RBC's current branch director, Rhys Helt, has a pending customer dispute. FINRA records show that, in March, a client said he suffered losses from an "energy-related investment that he claims was unsuitable." The FINRA report does not identify the client or a dollar amount sought.
Helt's FINRA report also shows a customer complaint from the 1990s. It alleged mishandling of funds leading to a premature tax liability. Prudential Securities, Helt's employer at the time, settled for $80,000 without admitting or denying its liability, the FINRA report says.•
Please enable JavaScript to view this content.