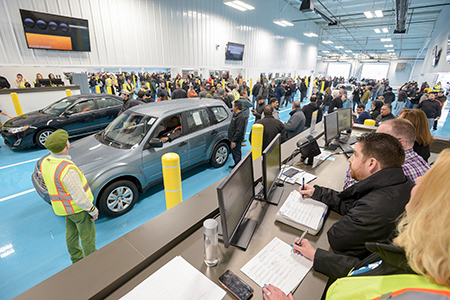 Carmel-based KAR Auction Services Inc. is a colossus in the used-car auction business, with more than $3 billion in revenue and 17,000 employees.
That might sound like a low-tech industry, and one destined to stay that way. But KAR's executives think otherwise, and they're plowing hundreds of millions of dollars into a host of initiatives aimed at driving the company's technology transformation—a shift that's taking it deep into data analytics.
To that end, KAR in April hired former Interactive Intelligence executive Tom Fisher as executive vice president and chief information officer, a newly fashioned position. That same month, it spent $43 million to buy a Chicago-based data-analytics startup, the latest in a string of tech-related buyouts or investments since 2011.
KAR runs auctions and sells business-to-business "solutions" to buyers and sellers of used or salvaged cars, including auto dealers and insurance companies. It has a roughly 1,000-person tech team behind software tools for mobile bidding, vehicle tracking and more, and it has ambitious plans for other data-driven offerings.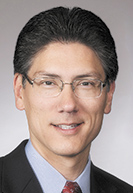 Gottwald
"We're really excited about the things we're doing—the customer feedback is phenomenal and our employees are excited about this," said Don Gottwald, KAR's chief strategy officer and chief operating officer.
"We're in the middle of a transformation of our business and we're helping transform the industry we operate in."
The tech push is partly driven by customer demand, officials said, and an awareness that business disruption in this age can strike rapidly—from competitors and non-competitors.
"Perhaps surprising to those outside of the industry, technology is an integral part of the vehicle remarketing business," said Gabelli & Co. analyst Matthew Paige in an April research note.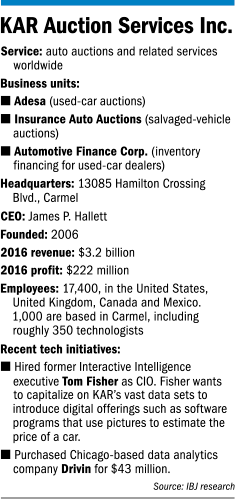 "KAR Auction has been one of the formative leaders in developing technologies on all sides of the business."
KAR is one of three major car remarketers in North America—the other two are Copart Inc. and Manheim. They all provide marketplaces and ancillary services for buyers and sellers of used cars, including off-lease vehicles and trade-ins.
KAR's three core business units are Adesa, which runs used-car auctions; Insurance Auto Auctions, which runs salvaged-vehicle auctions; and Automotive Finance Corp., which offers inventory financing to used-car dealers.
Those units were previously independent companies, but KAR Holdings—formed in 2006 by a group of private equity firms—scooped them up in 2007. KAR went public in December 2009, and its stock price has grown since then from about $12 a share to about $41.
Technological evolution has long been on the company's radar, and it hasn't been deal-shy in advancing its tech agenda. Since 2011, it's made four acquisitions and one 50 percent equity investment, starting with its $210 million purchase of California-based Openlane, an online auction marketplace for wholesale cars.
"Our legacy is on the physical side, and our future is on the digital side," Fisher said.
KAR's most recent acquisition was Chicago-based Drivin, which aggregates automotive retail, pricing, registration, and other market and economic data from a variety of public and proprietary sources. Among other plans, KAR aims to use Drivin as a foundation for new offerings that help users make data-driven decisions.
Apps and analytics
Amid its acquisitions, KAR regularly rolled out new software products and features. Today, it has tools that track vehicles, suggest maintenance and allow mobile bidding. Its Autoniq mobile app, for instance, allows dealers to access real-time profitability information on prospective cars, such as how long a certain car typically takes to sell and its average price.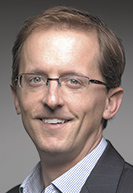 Fisher
Autoniq costs dealers $50 per month, Gabelli & Co.'s Paige said, "and has a potential market of over 18,000 independent car dealerships in the U.S."
Since about 2010, the functions of KAR's tech chief were fulfilled by chief information officers in its subsidiary businesses, a KAR spokesman said. Fisher was hired to align IT across all KAR's business units.
He had spent about 15 years at Indianapolis-based Interactive Intelligence, ascending the ranks to become chief services officer. After Interactive was sold for $1.4 billion last year to California-based Genesys Telecommunications Laboratories Inc., Fisher served a few months there as senior vice president of cloud operations.
"One of the things that I think we really see in Tom," Gottwald said "is, he is a technology leader that understands business and he sees the world through the eyes of the customer."
Fisher said his company's efforts are focused on three areas. The first involves data and analytics, and he's aiming to tap into the company's vast data sets to enhance customer offerings. One idea in the works is to use transaction data, photos and artificial intelligence to automate vehicle price estimation.
The second area deals with mobile transactions in car remarketing. The third relates to the dealer-to-dealer marketplace, which involves used-car dealers trading vehicles to, for instance, get rid of ones that aren't selling.
More than 20 million dealer-to-dealer trades take place annually, KAR officials said, but most happen locally through low-tech means like relationships.
"The market existed," Fisher said, "but what was failing was the technology in place to be able to help facilitate it." Toronto-based TradeRev, which has an office in Carmel, has a mobile app aimed at dealer-to-dealer sales, and KAR spent $30 million for a 50 percent stake in TradeRev in 2014.
"There will come a day when you go to trade in your car and the dealer takes some pictures of your car and that thing is sold before you buy your new one," Fisher said.
The road ahead
KAR faces a few headwinds as it continues its tech-driven evolution.For one, the speed at which it executes its tech initiatives will depend on how well it attracts and retains talent.
Officials said KAR is looking to fill more than 100 tech openings—one-third of which are in the Indianapolis area—pitting it against a bevy of small and large local firms vying for a limited supply of tech-skilled workers.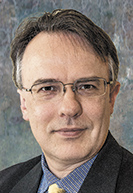 Miller
In addition, its size might limit the speed at which it can innovate. Ken Miller, managing partner of Indianapolis consulting firm Sodalis Consulting, said meaningful innovation is often rejected by the "immune system" of large corporations.
Still, he lauded KAR for its emphasis on data, saying the company is smart for realizing "that the information about their customers is a very important part of the strategic value they deliver to the market."
Fisher said he understands tech labor demand outstrips supply, but he's upbeat about the talent pipeline in central Indiana.
He's also bullish on his company's ability to innovate. He said he has observed since his arrival that KAR doesn't feel like a 17,000-person organization but rather "small groups who are getting stuff done and working on some of the best tech available."
In the longer run, KAR's model could shift in response to trends in car-sharing and autonomous cars. Advances in those areas can affect car ownership and accident rates, which in turn influence how many buyers and sellers are in the remarketing and salvage industries.
"It's definitely something that we're paying more attention to" Gottwald said. "You can see [our customers] rethinking their businesses, and, as their needs change, our business model will have to evolve."
Despite the digital push, KAR does not expect to curtail its auction operations anytime soon.
"It's not our job to dictate where or how a car should be sold," Gottwald said. "We're using data and technology to create the most informed, simplified auction marketplaces possible. And we let the customer decide which physical, online, or mobile channel works best for them."•
Please enable JavaScript to view this content.