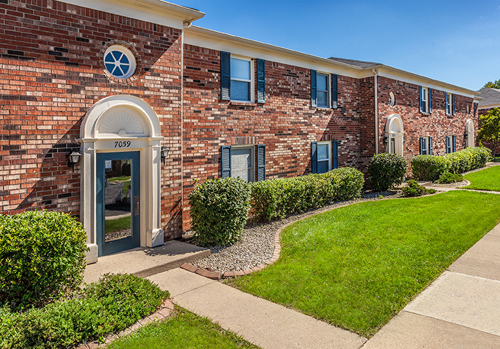 The second-largest apartment complex in Indianapolis has been sold for $90.6 million—an amount believed to be a record for an apartment sale in Indiana.
Lake Castleton Apartments, a 1,261-unit complex situated on nearly 90 acres at Shadeland Avenue and 75th Street, was acquired June 19 by a joint venture of Mishawaka-based Sterling Group and Austin, Texas-based Virtus Real Estate LLC.
The complex was sold by an affiliate of Los Angeles-based Mount Auburn Capital LP, which acquired the property for just $39 million in late 2009 from Denver-based Apartment Investment & Management Co., better known as AIMCO.
The whopping increase in the acquisition price is indicative of a heavy demand for apartment properties from real estate investors, said George Tikijian, senior managing director for Indianapolis-based Tikijian Associates, the broker for the property.
Tikijian said investor competition for multifamily properties has escalated dramatically in recent years. He said 23 offers were received for Lake Castleton. Lower interest rates, growing rents and high occupancy rates are creating a feeding frenzy for quality properties, he said.
The buyers said in a written announcement that they plan a "multimillion-dollar renovation program to expand common area amenities, enhance the exterior grounds, and upgrade interior units."
Lake Castleton was built in phases between 1978 and 1982 near the interchange of Interstate 465 and I-69. Units range from 431-square-foot studios to 1,266-square-foot townhomes.
The 1,381-unit Westlake Apartments, near I-465 and Rockville Road on the city's west side, is the only local apartment complex with more units than Lake Castleton.
"Lake Castleton is a well-built and beautiful property located in a strong in-fill location," Sterling Group President Lance Swank said in written comments. "Our plan is to utilize our seasoned professional management team to enhance customer service and to execute an extensive capital improvement plan to renovate both the interior units and exterior amenities of the property."
Sterling, founded in 1976, owns and manages about 14,000 units of apartments and self-storage properties nationally. Its other local properties include East Village at Avondale Meadows and Heritage Place at Parkview.
 
Please enable JavaScript to view this content.