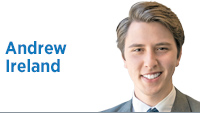 As an undergraduate, I attended a handful of political conferences. I would throw on a badly fitted suit and fly a red-eye to join throngs of trust-fund babies and political scions for a weekend inside the beltway. The future of the vast right-wing conspiracy under one roof, if you will, joined by the occasional corn-fed kid like me.
Narrowly focused on recruiting a new generation of conservative leaders, events like these are advertised for their exclusivity and invaluable networking opportunities. There, organizers pair students with political heavyweights and major personalities, providing lessons on the foundations of conservative thought.
Financed by well-meaning, forward-thinking movement leaders, this approach has been enormously successful. Through these conferences alone, groups have connected thousands of politically inclined students with their career paths of choice and trained them to be effective representatives of American conservatism to the world. Yet, I cannot help but find the scope of their work shortsighted.
National outlets like these prepare students for a life at the forefront of civics. But they fall short in recognizing the great potential for influence via those uninterested in such a cause.
Most like-minded students will never run for office. They are not motivated by a Senate majority or debates on textualism in the judiciary. These students' talents and interests rightly lie far beyond the punditry of our modern political arena, making them all the more critical to the future of any political movement.
At each of these events, I find students openly committed to running for office and dozens of young politicos hustling to make a name for themselves. There's nothing wrong with that, of course. We desperately need new blood in Washington. But their interests rarely look beyond the beltway.
An old adage runs that politics is downstream of culture. These groups often preach the same. Yet, today's organizers and financiers seem more focused on grooming their successors than investing in tomorrow's cultural leaders.
The need for conservatives to infiltrate media, to produce art and films, and to develop and create new technologies has never been more apparent. They rightfully scorn the growing disconnect in media, academia and the like. The forgotten man and forgotten woman that were so critical to last year's sweeping electoral upsets continue to face a public attack on their very way of life. Instead of fighting back, however, many have retreated to alternative media or tuned out altogether.
This is a void that needs to be filled and these groups are well positioned to do so. Political groups on campus and in the community must actively recruit not just future office seekers and campaign staffers, but conservative filmmakers, musicians and academics, too.
Simply said, there cannot be a political enlightenment without a cultural renaissance. Investing in programs that groom leaders is immensely important, but that work is fruitless without dedicating attention to the many other influences in society.
If conservatives aim to grow their ranks or simply to remain relevant for future generations, preaching for cultural change while squarely focusing on political victories will never be enough. Leaders must make an active play to encourage youth participation in the arts and culture.
While surely out of place, I had a blast at conferences like these. They have a great value to a narrow audience. But these groups must think bigger to ensure their own longevity. To ensure long-term political successes, conservative leaders must actively groom and encourage future cultural leaders.•
Click here for more Forefront columns.
__________
Ireland is a Robel Scholar at Indiana University's Michael S. Maurer School of Law and a digital media consultant. Send comments on this column to [email protected]
Please enable JavaScript to view this content.