This photo was taken at what is thought to be the first official Indianapolis Auto Show, which took place in March 1913 at the original Indiana State Fairgrounds coliseum. Among the vehicles displayed—according to signs in the photo—were those made by The Peerless Motor Car Co., Chalmers Motor Co. and Henderson Motor Car Co. Henderson manufactured cars in Indianapolis only from 1912-1914. Chalmers made cars in Detroit from 1908-1923 and Peerless made cars in Cleveland from 1903-1931. The Indianapolis Auto Show hosted its 106th show in December at the Indiana Convention Center and says it's the second-longest-running auto show in the nation.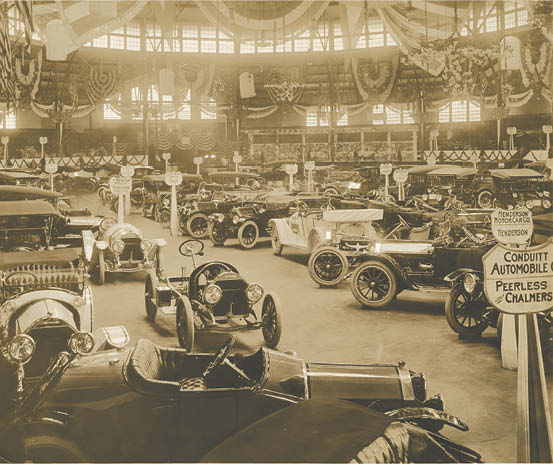 Sources: Indiana Historical Society, Indianapolis Auto Show, HistoricIndianapolis.com
Credit: The photo is courtesy of the Indiana Historical Society and part of the Robert H. Scrogin's Hoosier Motorist Collection. More images are available at images.indianahistory.org.