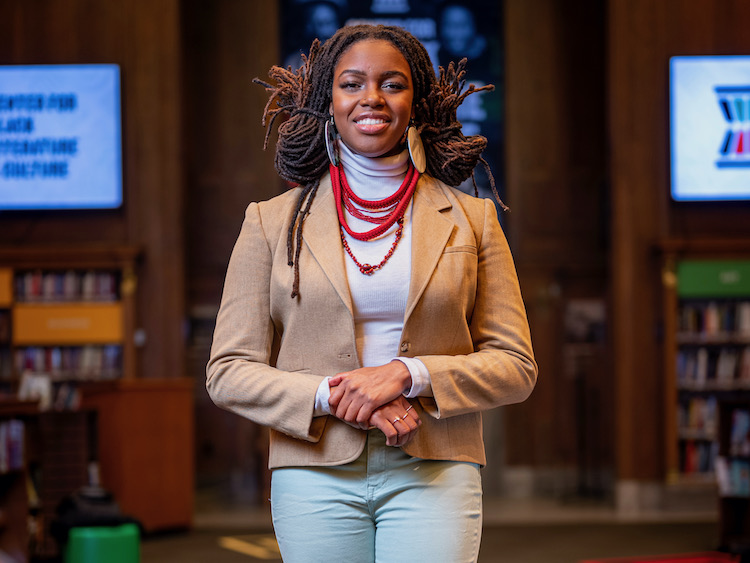 Poet Chantel Massey said "Black Health and Wellness" is the right theme at the right time for this year's Art & Soul program organized by Indy Arts Council.
Founded in 1996 as an annual commemoration of Black History Month, Art & Soul traditionally is presented in February with at least 15 performances at the Indianapolis Artsgarden.
The pandemic, however, made the 2021 edition of Art & Soul an online event, and the 2022 edition was postponed until June. Art & Soul will happen on four days this month, and the in-person shows are scheduled at the Artsgarden, Madam Walker Legacy Center, Warren Performing Arts Center and at the Indianapolis Cultural Trail along downtown's Canal Walk.
While the pandemic's toll and 2020's historic protests for racial justice continue to resonate, Massey said it's important to place "Black Health and Wellness" front and center.
"People are grieving; people have lost a lot," she said. "We're questioning what is normal. How do we readjust to what normal is now? I think mental health and wellness has to be there in the conversation, too. If you don't have yourself together, how can you show up for other people?"
Massey is joined by visual artist Shayla Renee Williams, choreographer Karome Walker and musician Marrialle Sellars in this year's class of Art & Soul featured artists.
The Art & Soul series launches Saturday at the Artsgarden.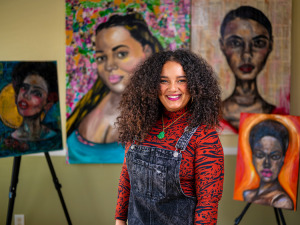 Black Art Day
When: Noon to 2 p.m., June 4. Where: Indianapolis Artsgarden, 110 W. Washington St. Featured artist: Shayla Renee Williams.
Shayla Renee Williams moonlights as a visual artist when she's not working as an elementary school teacher. She started painting eight years ago, when her husband purchased supplies to combat her restlessness following the birth of one of their two sons.
"For some people it's just a hobby, but it became a full-fledged love," Williams said. "You know how people get 'hangry' when they're hungry? If I don't paint, that's me. 'Have you painted today, Shayla?' 'No, I have not.' 'You should probably go do that.'"
One Art & Soul tradition is for the work of a featured visual artist to be on display at the Artsgarden for an entire month. Williams said she's painted 16 pieces, mostly portraits, for the exhibition.
"It's amazing to have a whole venue to yourself," she said. "It's something you dream about."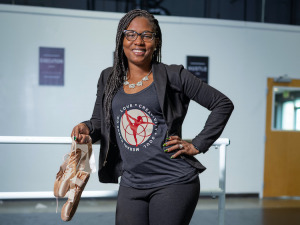 Black Dance Day
When: Noon to 2 p.m., June 11. Where: Madam Walker Legacy Center, 617 Indiana Ave. Featured artist: Karome Walker.
Karome Walker will choreograph performances by youth and adult representatives of her Meraki Dance Company, a business she opened in 2020.
"I thought, 'If this is meant to be, then the kids will still come out.' And they did," Walker said of her pandemic timing. "We follow the protocols, and we're growing."
Walker has an extensive history with Art & Soul, thanks to past performances with Iibada Dance Company and featured choreographers Ronne Stone and Lalah Hazelwood.
On June 11, Walker plans to present pieces that reflect health and wellness from youthful and adult perspectives.
"With the pandemic and everything shutting down and having to sit and listen to ourselves, it was an eye-opener for a lot of people," she said. "I feel like now is the best time to say, 'Let's get help. Let's be aware of it. Let's work through this together.' Pushing it under the rug or saying you're OK just to be strong about it leads to maybe not good things."
Black Theater/Poetry Day
When: Noon to 5 p.m., June 19. Where: Warren Performing Arts Center, 9500 E. 16th St. Featured artist: Chantel Massey.
Massey said she intends to pay tribute to late Indianapolis poets Mari Evans and Etheridge Knight, two leaders of the Black Arts Movement in the 1960s and '70s, during her Art & Soul performance.
"I'm excited to know how deeply rooted and connected poetry is to Indianapolis," Massey said. "At a younger age, I didn't really know about that."
Massey credits an aunt for encouraging her to write as an adolescent.
"I wanted to have a creative outlet, and she gave me a journal and kept telling me to write," Massey said. "Poetry always has been an easier way for me to express myself and for me to connect to the world."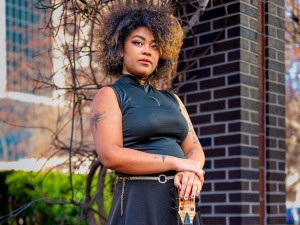 Black Music Day
When: 5:30 to 7:30 p.m., June 24. Where: Indianapolis Cultural Trail at the Orange Bridge on downtown's Canal Walk.. Featured artist: Marrialle Sellars.
Marrialle Sellars first made headlines in 2014, when she advanced to the Top 30 of "American Idol" competitors as an 18-year-old. Now the mother of 6-year-old and 4-year-old sons, Sellars makes her living performing original songs and cover tunes at area venues, corporate events and weddings.
She said one of her recent songs, "Can't Be Anyone Else," fits squarely in the theme of health and wellness.
"It's been kind of up and down mentally, to be honest, since I've been off 'Idol,' because that's the only thing anyone ever knew me for," Sellars said. "It was the only thing anyone really talked about. I realized that on 'Idol' they just wanted me to be just this 'guitar girl' when there's so much more to me. Going through that, I realized I can't be anyone but myself. So I'm going to keep doing what I'm doing and hope people see that."
Sellars released a pop single titled "Love Me" in 2021, and she works with three companies that schedule her performances.
"I'm very happy that I'm still singing and people like it," said Sellars, who was a senior at Lawrence Central High School during her "Idol" appearances.
Sellars said staying connected with people is a useful tool for promoting health and wellness.
"Seeing my kids grow up and being in lockdown for COVID, it's super important to check on how people are feeling mentally," she said. "It's easy to get depressed or anxious or worried or scared all at the same time. It's a real thing, and it's important."
Please enable JavaScript to view this content.