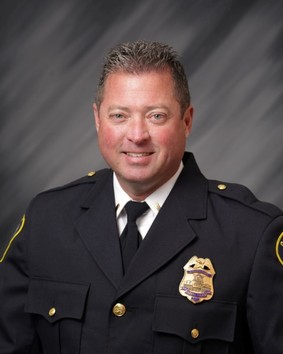 A Carmel Police Department deputy chief could lose his job after an investigation revealed multiple allegations of "inappropriate behavior," according to the city.
Chief Jeff Horner has suspended Deputy Chief of Administration Joe Bickel and recommended to the Carmel Police Merit Board that Bickel be dismissed from the police department, according to a media release from the city on Wednesday morning.
An external investigation uncovered allegations that included claims that Bickel groped the breast of a female employee, attempted to forcibly kiss another female employee, and kissed the hand and neck of third female employee.
The investigation also found that Bickel allegedly attempted to use his position of authority to influence a Carmel Police Department employee to violate a departmental standard operating procedure to benefit a family member.
Bickel, a 28-year veteran with the Carmel Police Department, was suspended following the investigation.
IBJ was unable to contact Bicklel early Wednesday afternoon.
Bickel was promoted from lieutenant to deputy chief of administration in December. Horner, who became chief at the beginning of the year, previously served as the department's deputy chief of administration.
In his role as deputy chief of administration, Bickel managed all police staff functions that support the operational divisions of the Carmel Police Department.
The city has not released information about when the allegations against Bickel occurred. IBJ has asked for additional information about the timing of events.
Brainard said in written remarks that he supported Horner's decision to recommend that Bickel be terminated.
"I am disappointed that one of the key leaders in our police department did not uphold the high standards of conduct expected of those in positions of authority," Brainard said.
According to the city, state of Indiana police merit law requires that Bickel retain his position with the department and his merit rank until a decision is made by the Carmel Police Merit Board.
Please enable JavaScript to view this content.