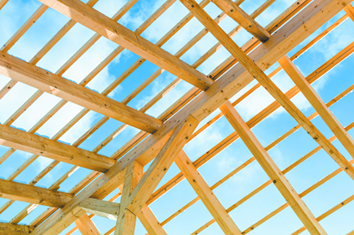 Central Indiana homebuilders experienced another huge month in November, cementing their most active year since 2006.
Builders in the nine-county Indianapolis area filed 694 single-family building permits during the month, up 47% from November 2019, marking the 12th time in the last 13 months that filings have risen on a year-over-year basis.
Area builders have made 7,875 permit filings through the first 11 months of 2020, more than any single full year since 2006, when 9,514 permits were filed. Filings are up 21% over last year's pace.
November's spike followed a 47% year-over-year increase in October and a 45% jump in September.
BAGI chief executive Steve Lains said builders are putting up big numbers despite difficulties.
"We saw yet another significant increase in November's permits, which continues to reaffirm that we are experiencing unprecedented demand for new housing," he said. "Meeting this demand continues to be a challenge, as lot inventory and available homes continue to dwindle."
County numbers
Marion County was the only area county to see November permit filings fall on a year-over-year basis, from 74 to 72, a decline of 3%.
Hamilton County saw 251 filings last month, an increase of 51%.
Hendricks County's numbers were up 46%, from 71 to 104.
Hancock County saw permits jump 62%, to 63.
Johnson County saw a 63% increase last month, to 75.
Filings rose 70% in Boone County last month, to 63.
Madison County filings increased 100%, to 34.
Morgan County filings rose from 16 to 19, and filings rose from six to 13 in Shelby County.
Please enable JavaScript to view this content.