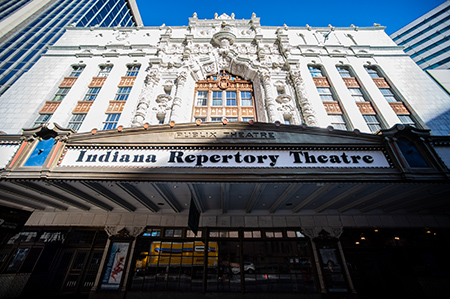 Businesses and not-for-profits in Indiana and across the country have begun suing their insurers in coronavirus-related claims disputes—and attorneys predict a flood of additional cases will follow.
Among the first out of the gate locally are the Indiana Repertory Theatre Inc. and Tom James Co., an Indianapolis-based maker of custom clothing and fabrics. Both filed suits in Marion Superior Court this month, saying their insurers improperly denied their claims for COVID-19-related financial losses.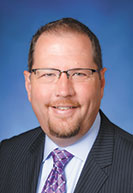 IRT is suing the Cincinnati Casualty Co. and its insurance agent, Indianapolis-based McGowan Insurance Group LLC. Tom James Co. and 10 of its affiliated companies are suing suburban Chicago-based Zurich American Insurance Co.
The insurance industry is taking the position that most business-insurance policies don't cover pandemic-related losses.
"The scope of this is just not an insurable event," said Neil Alldredge, senior vice president of corporate affairs at the Indianapolis-based National Association of Mutual Insurance Companies. "It's just such a widespread, large-scale event. It's just not something that any private industry can manage on its own."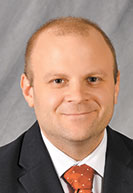 Indianapolis attorney Nick Reuhs, a partner at Ice Miller who represents policyholders in insurance disputes, said COVID-19 represents "an existential threat" to insurers because of the potential for such widespread losses.
Some specialty policies, such as event-cancellation insurance or loss-of-attraction coverage, should cover pandemic-related losses, Reuhs said, but these specialty policies represent only about 5% of all business-insurance policies. "The other 95%, there's going to be a dispute."
Reuhs added: "These are going to be tested over the next years in every state, in all different contexts. … Most policies are an uphill battle [for plaintiffs], but there are going to be some wins."
Fighting for cash
In their suits, Tom James and the IRT say the pandemic has forced them to shut down, which has resulted in financial losses. But each presents a slightly different argument for why its insurer should cover claims.
The Indianapolis firm of Plews Shadley Racher & Braun is representing the plaintiffs in both cases. Attorney George Plews, who is involved in the cases, declined to comment.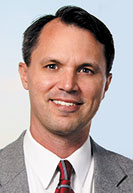 The Cincinnati Casualty Co. and Zurich American also declined to comment.
Tom James makes standard and custom-tailored clothing as well as interior decor fabrics. It's based in the Allison Pointe Office Park just west of Allisonville Road in Castleton and has manufacturing sites around the United States and abroad. The company sells its clothing via appointment at customers' homes and offices.
In its April 10 lawsuit, Tom James said it bought $200 million in coverage from Zurich in the form of an "all risks" policy that covers physical loss or damage to the insured property.
Tom James also says it bought several additional special coverages, one of which covers business suspensions caused by a civil or military order that is related to physical loss or damage to property not covered by the policy.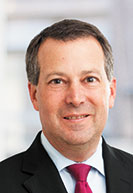 Tom James is asking the court to declare that its policy covers its claims, and to order Zurich to pay these claims as well as unspecified damages.
The IRT filed its suit April 3. Initially, the sole defendant was Cincinnati Casualty Co. But a week later, the theater amended its complaint to add Indianapolis-based McGowan Insurance Group LLC.
In its suit, the IRT says it has done business with McGowan since 1998, but the agency never advised the organization about specialty insurance it might purchase, including event-cancellation policies, until after COVID-19 had been discovered in the United States.
The theater says it is seeking unspecified damages against McGowan because of the agency's "negligent failure" to advise IRT about the availability of such specialty policies.
In the lawsuit, the IRT said The Cincinnati Casualty Co. denied its claim on March 23 on the grounds that the theater had not suffered a "direct physical loss or damage" to its covered property.
The IRT says Cincinnati is now trying to define direct physical loss or damage as "a physical effect on covered property, such as a deformation, permanent change in physical appearance or other manifestation of a physical effect." However, the theater organization says that verbiage appears nowhere in the policy.
The IRT says its loss of use of its theater qualifies as a direct physical loss. It also asserts that, if its insurer had intended to exclude virus-related losses, it should have specified that in the policy.
Key issues
The definition of "physical loss or damage" will likely be a key issue in many COVID-19 insurance court cases, said Indianapolis attorney Tom O'Gara, a partner at Taft Stettinius & Hollister LLP.
"The question is probably really going to hinge on what a court interprets physical loss or damage to be," O'Gara said. "The wording [in the contract] could be very critical."
Another key issue will be whether policies specifically exclude coverage of virus-related losses. Though the SARS epidemic of 2003 was far less severe than the COVID-19 pandemic, it prompted more insurers to write that exclusion into their policies, Alldredge said.
But even that issue might not be black and white. A policy that includes civil authority coverage—meaning it covers losses stemming from government shutdown orders—might also have a virus exclusion, which could pave the way for a dispute about how broadly the virus exclusion should be applied.
"Was the policy clear and nonambiguous about what was covered and what was excluded?" O'Gara said. "There's going to be a fair amount of litigation, both in Indiana and across the country, about this."
The bottom line, local attorneys say, is that policyholders should seek professional advice about what their policies do and don't cover.
"I've spent the last three weeks looking at policies, and it's kind of different with each policy," said Indianapolis attorney Andy Detherage, a partner at Barnes & Thornburg LLP. "Our most important advice is, get your policies reviewed by a professional."
Policyholders with COVID-19-related losses should proceed with filing an insurance claim, attorneys who represent policyholders in insurance disputes say.
Even if the insurer rejects that claim now, the situation could change depending on the outcome of court cases in the next few years, the attorneys say. By filing a claim, policyholders preserve their rights to press their cases later.
"Insurers often, when there are significant losses, look for ways not to pay. I don't think this is any different," Detherage said. "We realize it's going to be an issue that's going to be litigated in the courts."•
Please enable JavaScript to view this content.