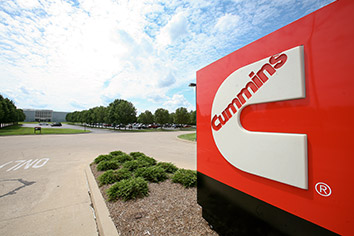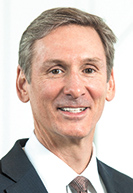 Shareholders of Columbus-based Cummins Inc. on Tuesday voted against a proposal to split the duties of board chair and CEO, a dual role currently held by Tom Linebarger.
Shareholders rejected the proposal during the company's annual shareholder meeting, the Daily Journal of Johnson County reported.
A shareholder had submitted a proposal to divide the chair position of the 13-member board and CEO roles into separate positions and fill with two people.
Had the proposal been approved, Linebarger would have been stripped of the chairmanship. In a proxy statement, the board of directors indicated its preference to keep things status quo.
"Currently, our board believes it is in the best interests of our company for the roles of our chairman and chief executive officer to be combined and to appoint a lead director from among our independent directors," the statement said.
The board says it evaluates the company's leadership structure on an annual basis.
It was unclear what percentage of shareholders voted in favor or against the proposal.
Linebarger and president and chief operating officer Jennifer Rumsey are the only Cummins executives on the company's board. The other 11 members come from outside of the company. The board said it maintains an independent lead director to ensure proper "checks and balances."
The proxy statement also indicated continuing support for Linebarger.
"Based on its review of our leadership structure, our board continues to believe that Mr. Linebarger, our chief executive officer, is the person best qualified to serve as our chairman given his history in executive positions with our company and his skills and experience in the industries in which we operate."
Please enable JavaScript to view this content.