Accounting and consulting firm Deloitte LLP has named Steve Pratt as the managing principal of the firm's Indianapolis office, effective Jan. 2.
Pratt joined Deloitte in 2012. He is a principal in Deloitte Consulting LLP and specializes in health care consulting.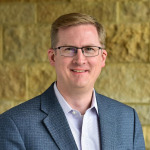 In his new role, Pratt will lead an office of about 500 people. He will succeed Deloitte Tax LLP Partner Mary Boelke, who has led Deloitte's Indianapolis office for more than 11 years.
Before joining Deloitte, Pratt worked for Hewlett-Packard—first in the firm's health and life sciences practice and later in its enterprise information solutions practice.
Pratt earned a bachelor's degree in computer studies from Northwestern University. He and his wife, Jennifer, live in Zionsville and have two children in college.
"Steve has been an invaluable member of our Indianapolis leadership team," Boelke said in a prepared statement. "He has the ability and experience to build upon Deloitte's strong presence in the Indianapolis market, and I am confident that he will serve our clients, teams and community with excellence."
Deloitte is part of Deloitte Touche Tohmatsu Ltd., a United-Kingdom-based company that offers audit, consulting, tax and advisory services.
The firm has about 457,000 worldwide employees in more than 150 countries and territories, including more than 171,000 U.S. employees. Its U.S. revenues for the fiscal year ending June 3 were $32.7 billion.
Please enable JavaScript to view this content.