A derivative of hemp with effects similar to traditional marijuana is picking up popularity and being sold in shops across Indiana.
Despite the state's long-standing refusal to legalize marijuana, the Delta-8 THC derivative is being sold from store shelves thanks to a legal gray area that many state officials would rather not talk about.
Delta-8, called "weed light" by some users, essentially gives a weaker high than does regular marijuana, and federal health officials are raising concerns about its use.
In September, the U.S. Food and Drug Administration and the Centers for Disease Control both issued warnings about the drug. The FDA noted that Delta-8 THC products have not been evaluated nor approved by the agency for safe use in any context, citing concerns in the product's marketing and some processes used to convert it from cannabinoids.
At least 14 states have blocked the sale of Delta-8, including Alaska, Arizona, Arkansas, Colorado, Delaware, Idaho, Iowa, Kentucky, Mississippi, Montana, New York, Rhode Island, Vermont and Utah.
Indiana's policy on the substance remains hazy at best. And longtime marijuana advocates hope state officials take no action to curb its use.
State Rep. Jim Lucas, a Seymour Republican who is one of the state's most vocal supporters of legalized marijuana, said he uses Delta-8 gummies as an alternative to a prescription narcotic to help him sleep at night, "with great success."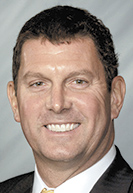 "I hope we leave it the hell alone," Lucas said.
The legality of Delta-8 THC and other hemp derivatives and cannabis-related compounds is fuzzy mainly because of 3-year-old federal legislation.
The 2018 U.S. Farm Bill legalized hemp, which is defined as a cannabis plant that contains 0.3% Delta-9 THC or less. What the bill does not address is Delta-8 THC levels, an omission that makes it legal for vendors to sell the compound derived from hemp.
THC, or tetrahydrocannabinol, is the chemical component of cannabis that gets someone high. When people talk about THC, they're typically talking about Delta-9 THC.
In Indiana and on a federal level, marijuana remains illegal and is listed as a Schedule I drug, a tier reserved for drugs with a high potential for abuse and no medicinal benefit, according to the U.S. Drug Enforcement Administration.
Hemp advocates say that, because Indiana code mentions only Delta-9 THC, Delta-8 products derived from hemp or CBD are legal, with no limit on the percentage of THC in those products.
But Indiana law also legally defines tetrahydrocannabinols (both organic and synthetic) as controlled substances.
Indiana State Police Capt. Ron Galaviz said in a statement to IBJ that law enforcement interprets this to mean that Delta-8 THC products are "arguably covered as a Schedule I Controlled Substance, separate from the allowances for hemp-derived products that contain no more than 0.3% Delta 9 THC."
Galaviz declined an interview with IBJ. He would not comment further on whether there have been any Delta-8-related arrests and how, or if, the state or law enforcement plans to crack down on businesses selling Delta-8 products.
Top sellers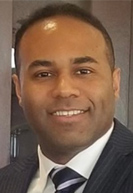 Meanwhile, CBD and hemp dispensaries across the state continue to promote and sell Delta-8 products with no repercussions. The words "Delta-8" are plastered on hemp-shop windows and on websites, with businesses briskly selling the products in the form of vape pens, gummies, candy and wax concentrate.
Frank Lloyd, owner of East Tree CBD in downtown Indianapolis, started selling Delta-8 products last year, and they have recently become top sellers. People come in almost every day asking for the substance.
"The cannabis science behind it is, it inhibits the serotonin receptors in a very similar way to Delta-9 THC. How I describe it is weed's little brother, or 'weed light,'" Lloyd said.
Lloyd grows a lot of the shop's products on two farms in Sheridan, or he buys product from other local hemp farms. He said these Delta-8 products must go through independent lab testing before being sold, just like with any hemp product in Indiana, so there is some regulation to make sure the product is safe from harmful chemicals like pesticides or heavy metals.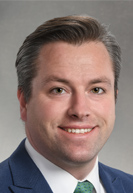 Justin Swanson, president of the Midwest Hemp Council, said Indiana's laws allowing low-THC hemp products cancel the argument that Delta-8 is a controlled substance.
"Our low-THC hemp-extracts statute only contemplates the concentration of Delta-9 THC. That's [also] the only thing the Farm Bill contemplates, and low-THC hemp extracts are explicitly excluded from the state's definition of marijuana. I'm not sure how you could arrive at a conclusion that's a controlled substance," Swanson said.
Marc Lopez, an Indianapolis defense attorney with experience in DUI and drug-related cases, said it will be difficult for law enforcement to make a case against Delta-8 until its legal status in Indiana is clarified.
"It's kind of like this back-door legal thing," he said.
Regulatory reluctance
Aside from the state police, state agencies and officials declined to address Delta-8 THC.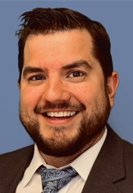 The Indiana Excise Police, the law enforcement branch working under the state Alcohol and Tobacco Commission, declined to comment about the regulation of Delta-8 THC because the ATC does not regulate products containing Delta-8, a spokesperson said.
However, in 2017, before the 2018 Farm Bill and state legalization of hemp and CBD, the Indiana Excise Police were seizing CBD products from stores because of confusion about what was legal and what wasn't in Indiana.
That year, Gov. Eric Holcomb signed a bill into law that allowed people diagnosed with treatment-resistant epilepsy to possess CBD products, and excise police thought that meant possession of CBD for any other use was illegal. But a 2014 law had removed industrial hemp from the state controlled-substance list, making what was allowed to be sold unclear.
The state excise police did not respond to further questions about why they acted in that instance, but not for Delta-8. Holcomb's office also declined to comment, deferring questions to ISP.
The Office of the Indiana State Chemist, which is charged with enforcing hemp regulation in Indiana, also declined to comment, deferring to the ISP and the Indiana Attorney General's Office.
The Attorney General's Office did not respond to requests for comment.
The Indiana Prosecuting Attorneys Council also declined an interview with IBJ about Delta-8, but a spokesperson for the council said its legality is "absolutely a gray area."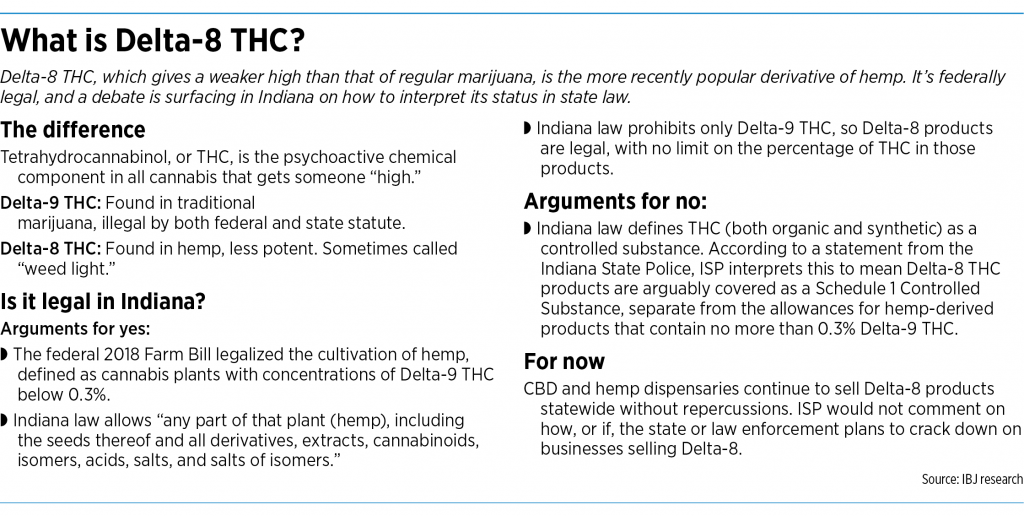 Legislative action?
Like in other states, the Legislature could step in to clarify the state's stance. But so far, there's no indication Indiana lawmakers will do that, especially as they face increasing public sentiment to legalize marijuana itself.
Senate President Pro Tem Rodric Bray, R-Martinsville, told IBJ in an email he had not heard of any Delta-8 legislation planned for the upcoming session. Rep. Matt Lehman, R-Berne, who is majority floor leader in the House, also told IBJ that Delta-8 regulation was not among legislative priorities he was aware of being discussed.
Regulatory fights continue elsewhere.
In Texas, the Department of State Health Services ruled that Delta-8 THC was to remain an illegal substance. A Texas judge has now temporarily blocked the ban after a CBD distributor sued the state, arguing that its hemp-policy revision violated the Farm Bill.
Alabama looked into banning Delta-8, with the Alabama Board of Pharmacy sending a letter to the DEA questioning its legality. The DEA responded with a letter saying Delta-8 products are covered under the 2018 Farm Bill, as long as they show a chain history coming from hemp plants or extracted from CBD to be turned into Delta-8.
"I would question the constitutionality of states banning it," Swanson said.•
Please enable JavaScript to view this content.