Hamilton County Director of Administration Dan Stevens will retire next year after a 49-year career with the county.
Stevens, who has worked for Hamilton County in various roles including sheriff, will step away March 31, the county announced Friday.
The Hamilton County Commissioners said they have started a nationwide search for Stevens' replacement and hope to have someone hired by the beginning of 2023.
"Fate has been kind to me," Stevens said in written remarks. "I have been lucky to be at the right place at the right time during my career. You couldn't find a better place to work in the country than Hamilton County, and I've been blessed to make a career of it."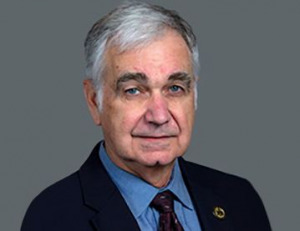 Stevens became Hamilton County's director of administration in 2009. He first began working for the county in 1974 as a jailor and dispatcher in the old Hamilton County Jail on Noblesville's Courthouse Square.
He later became a sheriff's deputy and served as chief deputy before he was elected sheriff in 1986.
Stevens served two terms as sheriff before he accepted a job as jail commander, a role he held for 13 years before he became the county's administrator.
A news release from the county said Stevens helped administered large-scale capital projects, such as the expansion of the Hamilton County Jail, construction of the new Hamilton County employee parking garage and was site manager of the corrections complex.
The Indiana Association of County Commissioners selected Stevens as its Outstanding Supportive County Administrator of the Year in 2020.
"There was no one better for the job than Dan," Hamilton County Commissioner Steve Dillinger said in written remarks. "His working knowledge of the county and its leaders was a great asset to the commissioners. His value to this administration has been nothing less than irreplaceable. He will be sorely missed."
Please enable JavaScript to view this content.