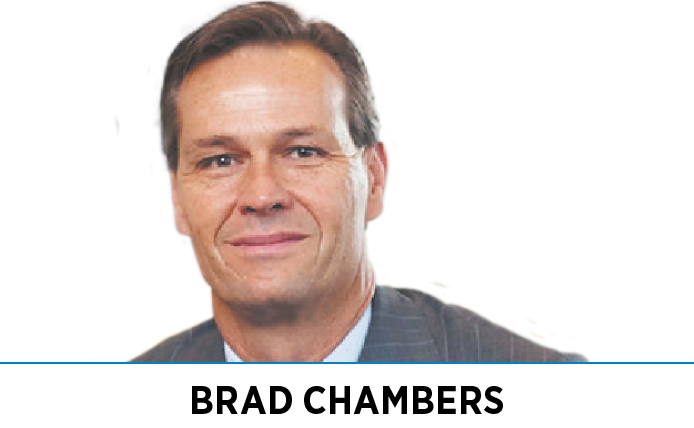 Dave Ricks is a highly respected thought leader, and Eli Lilly and Co. is critically important to the health of Indiana's economy. And as I'm confident Ricks would agree, successful businesses and winning teams remain in a state of continuous improvement. Indiana—a good business and a winning team—is no different.
While discussions about opportunities for improvement are important, they should also be framed in context of relative strengths. Indiana is strong and getting stronger. The strides we have made include our nationally recognized investment of $500 million in quality-of-life initiatives through the Regional Economic Acceleration and Development program (called READI), population and workforce growth far exceeding that of peer states, $80 billion in Indiana GDP growth over the last five years, a 25% increase in average wage (year-over-year for businesses new to Indiana), record years for committed capital expenditure both foreign and domestic, and a continuing tradition of excellent fiscal management.
Regarding Indiana's focus on sustainable energy, there is more momentum around the energy transition than at any time in the state's history. According to the Indiana Office of Energy Development, since 2010, Indiana has decreased its reliance on fossil fuel 36%, with coal now accounting for less than half of our energy consumption at a record low of 47%.
We've also increased production of renewables, placing Indiana No. 4 in the country for clean energy development. Indiana has more than 5,200 megawatts of clean energy in production, including the Doral Renewables LLC commitment announced last fall to build the largest solar installation in the United States in Pulaski and Starke counties. And as articulated in the Indiana Economic Development Corp.'s 5E strategy, Indiana is committed to leading in the energy transition, not just participating. While there is more work to be done, we are trending well.
I share Dave's views regarding health care costs, and I am also encouraged to see the state's legislative leaders' focus and urgency on the issue, a focus that has already resulted in short-term reductions in costs by certain providers and pledges for continued cost containment by others. I am confident in the commitment of our health care providers and the determination of state leadership that progress will continue.
Regarding educational attainment, Gov. Eric Holcomb, Education Secretary Katie Jenner and I share Ricks' concern. Education is a complex issue, made only more challenging by COVID-19. It's a challenge that all states are facing and that has vexed past administrations, despite the hard-fought progress of experts like Teresa Lubbers and innovative programs such as the 21st Century Scholars Program.
It is more critical than ever for public, private and not-for-profit stakeholders to collectively, collaboratively and urgently team up with capital and ideas to impress upon all Hoosiers the undeniable link between educational attainment and economic potential. There is no better investment in Indiana's future prosperity, the health and well-being of our citizens, and the future of our country than education.
Indiana is supported by a nationally recognized business-friendly environment, full employment, increasing wages and an aspirational 5E vision for the future. After 10 months as Indiana's secretary of commerce, I have never been more bullish on Indiana as a great place to live, work and play.•
__________
Chambers was appointed Indiana secretary of commerce last June. He previously founded and served as CEO of Indianapolis-based real estate firm Buckingham Cos.
Please enable JavaScript to view this content.