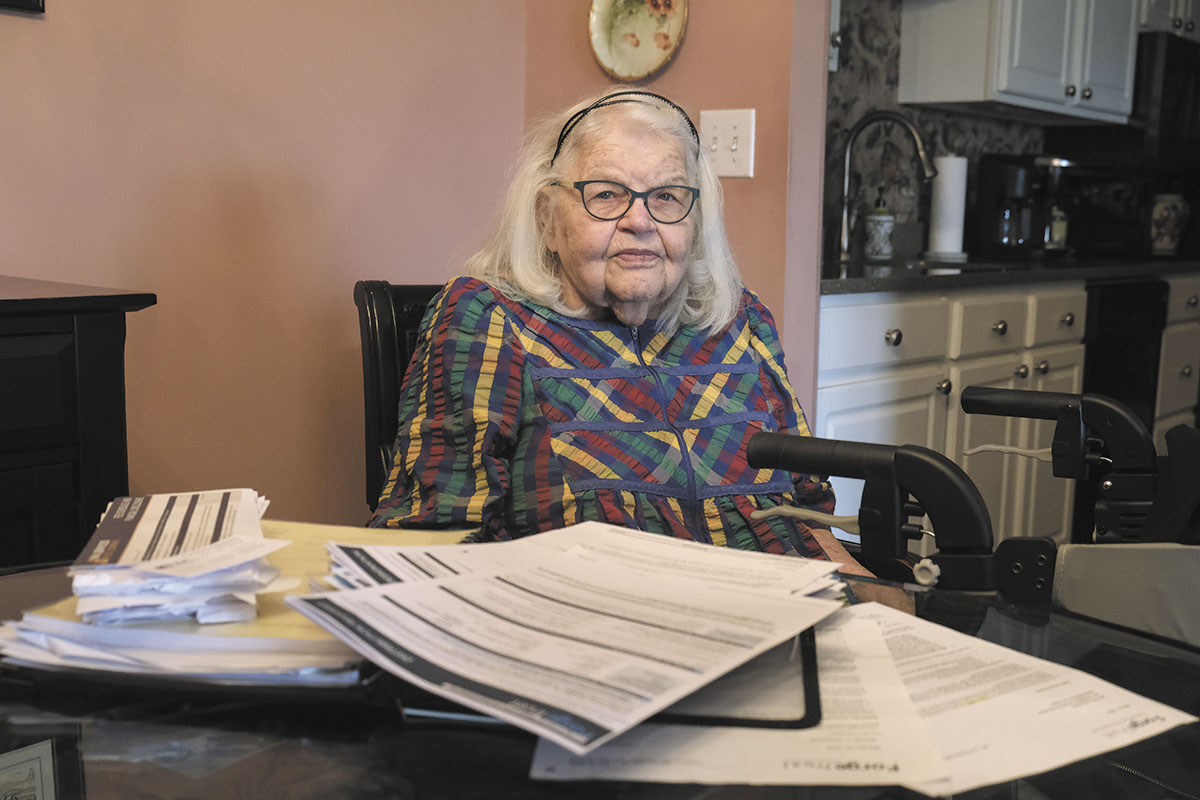 Retiree Joyce Howard of Indianapolis wasn't happy with the returns she was getting on her investments. So when her tax preparer said nearly a decade ago that he knew someone who might be able to help her do better, she was interested.
Howard, now 91 years old, said the tax preparer introduced her to Roger Dobrovodsky, who was selling what are called life settlements through an Indianapolis-based company known as EDU Financial Strategies LLC.
Howard invested $48,000 with Dobrovodsky in late 2013, and everything seemed fine for quite some time. Life settlements—in which an insured individual sells his or her life insurance policy to a third party in return for cash, a loan or other financial gain—don't earn money for the investor until the insured person dies. So Howard didn't expect to see immediate returns from her investment in other people's policies..
Eventually, she said, "I was supposed to get 65% [returns] on this money that I invested."
But so far, Howard hasn't received any payouts, even though one of the insured parties died late last year.
And she appears not to be alone in her troubles with Dobrovodsky, who did not respond to IBJ's repeated calls and emails as well as in-person visits to two of his offices. A business card at one of those offices identifies Dobrovodsky as managing partner of EDU Financial Strategies LLC.
The Indiana Secretary of State's Securities Division is investigating multiple complaints it has received against Dobrovodsky and/or his business entities, which include EDU Financial Strategies, EDU Holding Trust, EDU Trust Services LLC and EDU Wealth Advisors LLC, said the office's spokesperson, Lindsey Eaton.
The office, which regulates the securities industry in Indiana, "continues to work with several agencies, including at the federal level, in regard to this investigation," Eaton told IBJ via email.
And a couple with a story similar to Howard's filed a lawsuit last month in Hendricks County against Dobrovodsky. Richard and Mariann Pasch named Dobrovodsky individually and in his role as trustee of EDU Holding Trust, through which the Pasches made investments in life settlements. They say they have been unable to collect the returns they're owed.
Howard also has been frustrated in her attempts to collect on her investment. She said she tried calling Dobrovodsky repeatedly, and when she finally reached him by phone, she said the conversation left her with more questions. Dobrovodsky didn't have firm answers about when Howard would get her payout.
Instead, he seemed distraught, she said.
"He said he's ruining his life and he's ruined his children's lives, and this and that and went on and on," Howard recalled. "And I thought, 'Well, I don't want to push the man too hard because he may kill himself.'"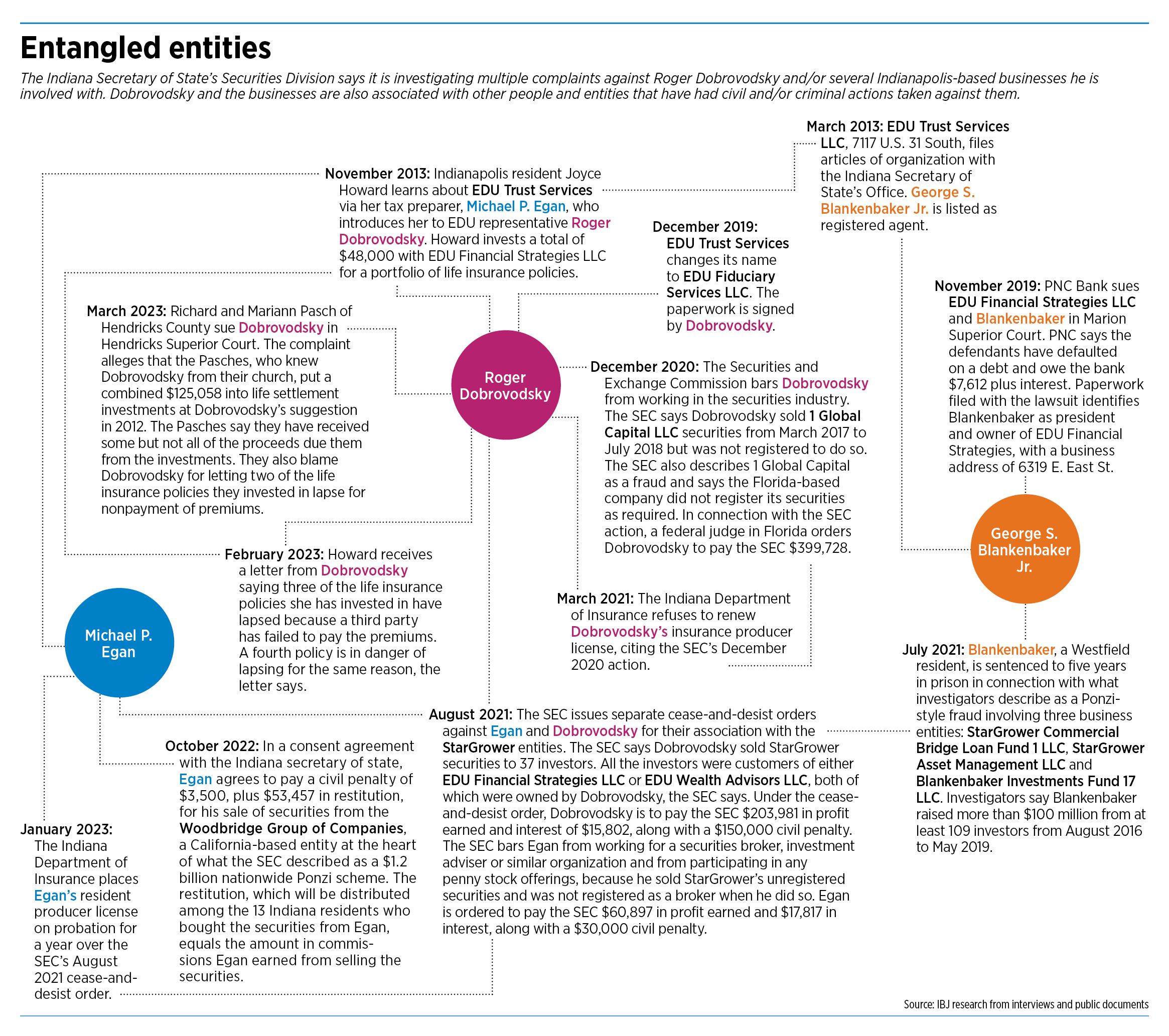 Regulatory troubles
The U.S. Securities and Exchange Commission, which regulates the securities industry on the federal level, declined to say whether it is investigating Dobrovodsky. "The SEC does not comment on the existence or nonexistence of possible investigations," an agency spokesperson told IBJ via email.
But the SEC has taken action against Dobrovodsky before. In December 2020, the SEC barred him from working in the securities industry, alleging that Dobrovodsky had sold securities associated with 1 Global Capital LLC, a Florida-based company the SEC described as a fraud. A federal judge also issued a $399,728 judgment against Dobrovodsky in connection with his sale of 1 Global Capital securities.
In August 2021, the SEC issued cease-and-desist orders against both Dobrovodsky and Michael P. Egan—the tax preparer who Howard said referred her to Dobrovodsky—in connection with their sale of securities associated with what the SEC described as an "offering fraud scheme perpetrated by George S. Blankenbaker."
Blankenbaker, a Westfield resident, had been sentenced to prison the month before for what prosecutors said was a Ponzi-style fraud involving StarGrower Asset Management LLC and two of Blankenbaker's other business entities. Neither Dobrovodsky nor Egan was charged with crimes in connection with that alleged scheme.
Despite the SEC regulatory actions, Dobrovodsky still appears to be working with customers, who were coming and going as recently as last week from EDU's two Indianapolis offices, at 8355 Rockville Road and 7117 U.S. 31 South.
Indianapolis attorney Edward Bielski is representing Dobrovodsky in the civil suit brought by the Pasches. When asked why Dobrovodsky continues to operate after having been barred by the SEC, Bielski said, "I don't know anything about that circumstance."
Bielski said late last month that he had just recently been retained by Dobrovodsky and was still learning about the case. He declined to comment further.
"In any defense situation, it's inappropriate to try and defend it to the press," he said.
In their complaint, the Pasches say they met Dobrovodsky through their church. Dobrovodsky "started offering his financial adviser services to several individuals at the church where [the Pasches] attended," the suit says.
The Pasches say they invested in life settlement investments through Dobrovodsky in 2012, with Richard investing $97,319 in four policies and Mariann investing $27,739 in those same four policies. The plaintiffs, like Howard, were promised they would receive $1.65 in death benefits for every $1 they invested in life settlements, according to paperwork filed as part of the Pasches' lawsuit.
Since 2012, the complaint says, death benefits on two of the four policies have been paid to EDU Holding Trust. But there were "significant, unexplained delays in EDU Holding Trust distributing the proceeds of the policies to" the Pasches, the complaint says.
It also alleges that while Mariann received her full expected payout, Richard has received only $20,674 of the $23,346 he was due from one of those policies.
"Richard N. Pasch has contacted EDU Holding Trust regarding the remaining amount due but, to date, has received no explanation or additional payment in response to said demand," the complaint says.
Dobrovodsky has not yet filed a response to the lawsuit.
On March 31, a man at EDU's Rockville Road office said Dobrovodsky was in a meeting and unavailable. A written message left with that person for Dobrovodsky has not been returned. IBJ tried again to reach Dobrovodsky on Tuesday, but he did not respond to a message.
Egan did not respond to phone messages seeking comment, including one on Tuesday. On April 3, a person at Egan's tax preparation business, EZ Tax Advisors, said that Egan was not in the office and that he has been in and out of the hospital with an illness for the past month. A written message left for Egan at his office had not been returned more than a week later.
'Operating under a cloud'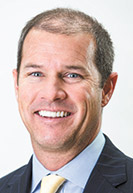 Local attorneys who practice securities law said they are quite familiar with Dobrovodsky.
"I've represented clients against Roger and EDU going back a number of years," said Keith Griffin of Griffin Law Firm LLC in Carmel.
Griffin said he's won confidential settlements for some of his clients in cases against Dobrovodsky, the most recent of which wrapped up before the pandemic. Griffin also is representing some current clients against Dobrovodsky, though he said it's too early to tell if they will be able to recover any of their investments.
Dobrovodsky "just seems like one of those guys that's been operating under a cloud—but he's still operating," Griffin said.
Attorney Mark Maddox, founder of Fishers firm Maddox Hargett & Caruso PC, said he's had seven or eight calls from disgruntled EDU investors within the past year.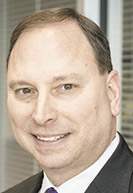 The type of investment that Dobrovodsky sold to Howard and the Pasches, life settlements, are "extremely unsuitable products for most investors," Griffin said.
In a nutshell, life settlements work like this: A life insurance policyholder who has an immediate need for cash can sell the policy, typically for some percentage of the policy's death benefit. On the other end of the transaction, the new owner or owners of that policy become responsible for paying the premiums, and in return they receive the full death benefit when the originally insured person dies.
As an example, Maddox said, an investment firm might buy a life insurance policy for $250,000. They might then find six investors, each of whom contributes $50,000 for an ownership stake in the policy. The $300,000 from the investors covers the purchase of the policy, plus premium payments for some period.
The hitch is that no one can predict exactly when an insured person will die. If the insured lives long enough, the investment firm will run out of money to pay the premium. And if the investment firm doesn't do sufficient due diligence on which policies it buys, it might end up losing money.
"Personally, I think it's such a risky area to invest in," Maddox said. "You've got to do the math with a good actuary."
Also, some investors might find it morbid that they don't benefit from the investment until someone dies. Griffin said his clients who invested in life settlements were uncertain about the specifics of how the investments worked. When he spelled it out for them, Griffin said, the clients didn't like the dynamics of it.
"It made them feel weird," he said. "It made them feel bad."
In Howard's case, it appears the insured individuals who had sold their life policies to her and other investors outlived the money set aside to pay the premiums.
In a letter Howard received in February, Dobrovodsky said three of her life settlement policies had lapsed for nonpayment of premiums and a fourth was in a grace period and in danger of lapsing for the same reason. A similar letter received by the Pasches said one of their policies had lapsed and another was in a grace period.
Pointing fingers, shifting blame
In both letters, Dobrovodsky pointed the finger at a third party, Capstone Capital Management LLC, for letting the policies lapse.
"Capstone was supposed to pay the premiums for you, but they didn't," Dobrovodsky said in both letters. Dobrovodsky also wrote that EDU Trust "believes it is in the best interest of all investors to focus any legal action against Capstone."
In the letters, Dobrovodsky identifies himself as the trustee of EDU Holding Trust, taking over from the original trustee, a Noblesville attorney who died in July 2020.
Dobrovodsky wrote that EDU Holding Trust spent $35,000 on legal fees to investigate possible legal action against Capstone but that money had run out. The letter also floated the idea that investors might be willing to contribute additional money for legal action.
"There are perhaps 200 investors who have been affected by Capstone's choices and negligence," Dobrovosky wrote.
But Capstone, an Atlanta-based firm that specializes in life settlement investments, disputed the claims Dobrovodsky made in those letters. In response to an IBJ query, Capstone Managing Director Michael Bradburn emailed a detailed rebuttal of Dobrovodsky's assertions.
In that response, Capstone said Dobrovodsky/EDU contracted with Capstone to make the premium payments on the life insurance policies EDU owned. Capstone said it made those premium payments using funds provided to it by EDU.
Capstone said that it notified Dobrovosky and EDU multiple times—starting as early as August 2020—that the funds to pay the premiums were likely to be depleted. If the funds ran out, Capstone said it told EDU, Capstone would not be able to continue to make premium payments unless EDU issued premium calls—essentially, asking investors for additional money for the premium payments. Capstone said it had no direct relationship with EDU's investors and did not have the ability to issue a premium call to those investors.
"The policies lapsed as a result of EDU's inaction in response to [Capstone's] requests that EDU issue a premium call to receive additional funds," Capstone said.
Lapsed policies are not uncommon in the industry, Capstone said. And so, insurers sometimes require as much as a full year's worth of premium payments upfront to reinstate a lapsed policy.
Capstone said it had a "longstanding and positive working relationship" with EDU until the summer of 2022. But in an echo of Howard's experience with Dobrovodsky, Capstone said that in the spring and summer of last year, the firm found Dobrovodsky's behavior "to be challenging and at times erratic to such an extent that we believed Mr. Dobrovodsky was at risk of harming himself."
Still, Capstone said it has worked with EDU in the past to resolve concerns about policies that were in danger of lapsing. And although EDU has terminated its relationship with Capstone, the latter "remains willing and able to assist EDU in reinstating lapsed policies," the company said.
As for Howard, she said her Social Security payments and a pension cover her day-to-day expenses. But her condo needs new windows, and she worries she won't have enough money to hire in-home help when she needs it.
She said she could really use the money that's tied up with EDU, and she's frustrated that she hasn't been able to get firm answers about how much, if any, she can expect to get back.
"Mike and Roger must know that this is all the money I had," she said. "I mean, I don't have any more money besides this."•
Please enable JavaScript to view this content.