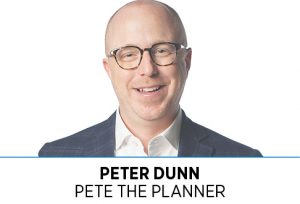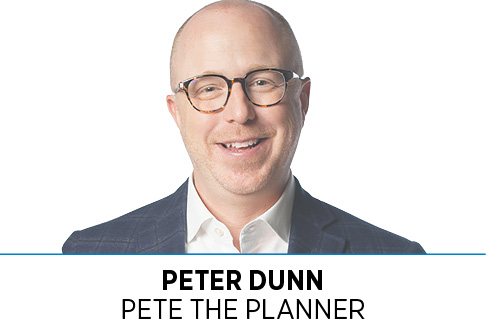 Dear Pete,
I'm 38 years old, as is my husband. Our combined household income is roughly $180,000, and I make the vast majority of that income. I'm definitely more financially minded than my husband. I've paid off a ton of student loans, built our emergency fund, and I'm leading the charge as it relates to retirement savings and college savings for our boys.
My husband has very little interest in our finances, and I often feel like I'm the only one who cares about our financial stability. It's a lot of pressure. Can you provide any guidance as to how to seek some relief?
—Liz, Fortville
I can understand why you feel the way you do, Liz. I'd likely feel the same if I were in your shoes. I absolutely have some direction for you, but first a mea culpa: I found myself on the other side of your scenario recently, and it was eye-opening.
Allow me to explain.
Upon returning home from a business trip to Salt Lake City, I became a single-parent household of sorts, as my wife was isolated in one area of our home due to, well, you know.
We've been married for 22 years, and I've long felt we've shared household duties. The week I spent working, running the household, taking kids to their activities, and everything else that life in 2022 requires quickly proved that I had, in fact, not been an equally contributing partner for the better part of 22 years. I was shook and, frankly, a bit ashamed.
It wasn't the major elements of the household that lacked equity; it was the institutional knowledge. I had no idea how often my wife texts with other parents to arrange play dates. I didn't fully understand how important the timely little reminders she regularly offers to the kids are. And I absolutely never considered how lonely a night can be when my partner isn't there to hang out. It certainly gave me a fresh perspective on my business travel. She carries more than her fair share of the work, on top of all the other priorities she has in her life.
What I'm trying to say is, I lived in a world of blissful ignorance. So does your husband.
Just because a person makes something look easy, doesn't mean it is easy. My wife made everything look easy, so I ignorantly assumed there wasn't much to it. While you've clearly done nothing wrong, my gut tells me your husband simply doesn't fully appreciate what it takes to run your household finances. I have a two-part plan for you, and at least one part of the plan will work.
First, let's explore the part of the plan whose success isn't guaranteed: Tell your husband you'd like to have a serious financial conversation, then schedule the conversation for a few days later. A spontaneous and immediate money conversation is very difficult to successfully navigate. You need to give your husband a few days to get his mind around the idea of the financial discussion.
If he wants to know what the conversation specifically involves, simply tell him you've been struggling to execute on your household financial processes, and you'd like to put together a better plan. If you want to give yourself the best chance for success, I implore you to read "Crucial Conversations" before having the conversation with your husband. It's a life-changing book.
My second piece of guidance is a guaranteed winner: Get a female financial adviser. Who is more likely to understand your frustration and have the perspective to address it—a male financial adviser or a female adviser? Exactly. Gender dynamics are real, and ignoring them will only do you a disservice.
A 2018 InvestmentNews research report found that, despite the fact that women make up 51% of the general population, they make up only 16% of financial advisers. Women are wonderful financial advisers for both men and women, but in your situation, a female financial adviser is nearly required. Representation matters for this very reason. If all you ever saw were male financial advisers in financial services ads, you might subliminally assume your gender-driven concerns can't or won't be heard.
Frankly, you are one or two generations removed from a much different gender socialization as it relates to finances. At the risk of being a bit too presumptuous, I'll say your mother's and/or grandmother's reality was much different from yours. Your struggle to find equity within your own household is not unique, and it requires a concerted plan to combat generations of unequal footing.
Did I just add more pressure to your situation? I don't think so. Instead, I want you to feel heard, and I want you to know there's strength in numbers.•
__________
Dunn is CEO of Your Money Line powered by Pete the Planner, an employee-benefit organization focused on solving employees' financial challenges. Email your financial questions to askpete@petetheplanner.com.
Please enable JavaScript to view this content.