If you're active on LinkedIn, maybe you've seen TechPoint's senior relationship manager, Roger Shuman, 52, wearing one of his many tech-company T-shirts.
It's Shuman's job to promote Indiana's technology companies and connect them with resources and investors. One of the ways he does this is by collecting T-shirts, hats and other company swag from Hoosier tech firms, then wearing it in photos he posts on LinkedIn.
The tradition started several years ago when Indianapolis-based Canvas gave Shuman a T-shirt. To date, he's made 37 "Indiana Tech Tee" posts on LinkedIn, with about 20 items yet to be featured.
"It's just another way for me to shine a spotlight on the Indiana tech ecosystem," Shuman told IBJ last month as Indianapolis-based TechPoint was closing out an extremely active year.
All told, Shuman said, Indiana tech companies attracted nearly $1 billion in investment funding last year, by far the most in state history.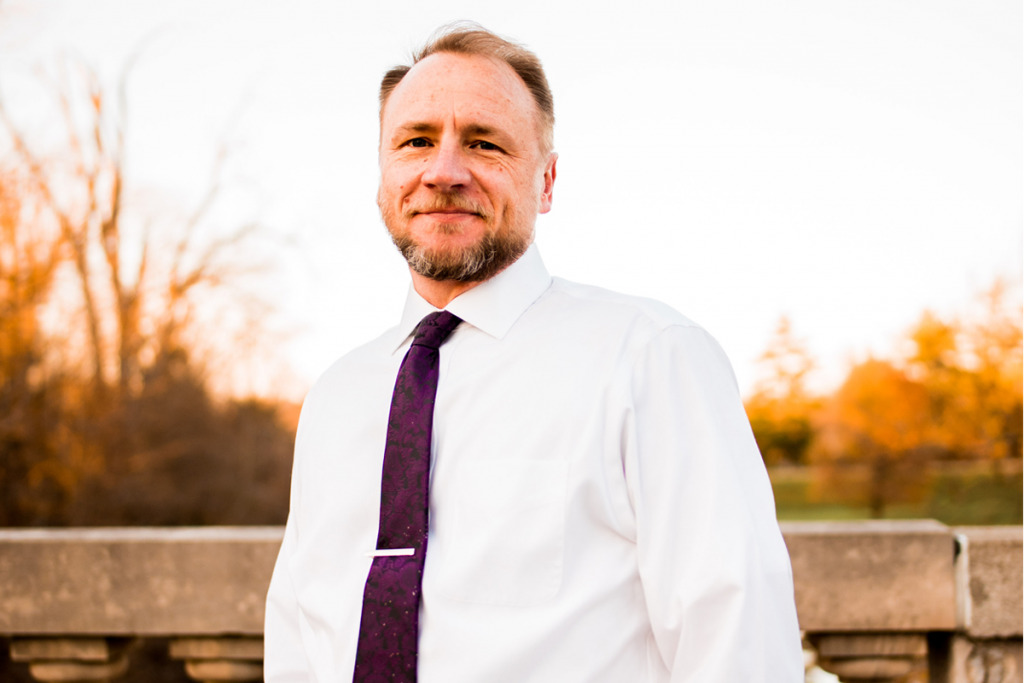 So it sounds like your 2021 was pretty busy.
It [was] an incredibly busy year. Especially just kind of keeping track of venture capital investments that are being made and also trying to help with that in terms of being able to connect Indiana technology companies that are looking to raise capital with venture capital firms and not just the ones that are in Indiana. I've got 230 investment firms in my [database] and growing, meeting new ones every day, with the goal of trying to connect them, especially those out-of-state ones, trying to connect them to Indiana companies that are raising [money].
Any insights as to what 2022 will be like?
I think we'll continue to be strong because I think that, just in general, the tech ecosystem is strong. There's a lot of money that venture capital firms and growth and private equity firms have that is earmarked to be invested, not just sit in an account somewhere.
What's your best tip for building business relationships?
For me, it's trying to know as much about your ecosystem and the people in it as possible, so that you can be a great resource. If I have one superpower—I'm not even sure that I do—it's networking, and that I try to get to know everyone as best as I can. So that, if I'm having a conversation with, let's say, an early-stage company, and they're looking to raise money, or trying to find a partner or customer, there's a really good chance, when they start talking, that I'm going to know, one, two or three people or organizations. And same for venture capital firms, too. When I talk to them, hopefully I have a good idea of companies that they might want to talk to.
In college, you minored in philosophy. Is that useful in your current job?
I guess for me, I've just always been interested in how people think and what they think about the world. And, you know, I have my own beliefs, but I try to be really respectful of what other people believe. And I feel like, the more that you understand where someone's coming from, the better that you can have a conversation with them. … I spend so much of my day just having conversations with people, trying to get to know them and who they are, what they're doing, what their business is, or how they can invest. If anything, maybe it just prepared me to have better conversations with people. But I gotta admit, you know, I haven't been in the books studying philosophy for quite a few years.•
Please enable JavaScript to view this content.