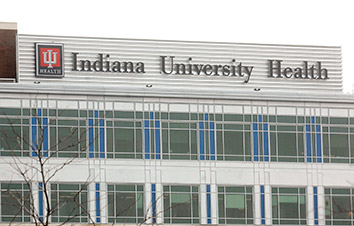 How much money should hospital CEOs earn?
That question is reverberating across the country—from Los Angeles, where voters will decide next spring whether to cap hospital executive pay at $450,000 a year, to Washington, D.C., where a Senate committee just released a report sharply criticizing "massive salaries" at some of the country's top hospitals.
And in central Indiana, where high hospital prices and profits have come under the microscope, some consumer advocates are pointing to big executive pay packages and say the issue is ripe for review.
Such a review is unlikely to come from the Indiana General Assembly, even as it has tackled other health care issues in the past two years, including moves to pressure hospitals to reduce prices, outlaw noncompete agreements for primary-care physicians and clamp down on misleading or deceptive advertising.
Senate President Pro Tem Rodric Bray, R-Martinsville, said executive pay should be decided by hospital boards, not by lawmakers.
"Undoubtedly, one has to question the decision by hospital boards to grant extremely high salaries for their CEOs given that these hospitals have nonprofit status," Bray told IBJ. "That said, I believe it is a fool's errand for the state to try to get involved in the compensation of individual employees."
He called high salaries for not-for-profit hospital CEOs "a symptom" of a problem, not the cause.
"The larger and more concerning issue for me as a policymaker is that we have Hoosiers who are being charged prices that are simply too high at these hospitals," he said. "And that's why the General Assembly engaged in this issue."
House Speaker Todd Huston, through a press secretary, declined to comment.
The CEOs at central Indiana's major hospital systems all receive compensation packages worth millions of dollars a year. And recently, some have received double-digit annual raises, when factoring in bonuses, nontaxable benefits, retirement and other compensation.
Dennis Murphy, CEO of Indiana University Health, the state's largest hospital system with 16 hospitals and scores of clinics, made $5.65 million in total compensation in 2021, according to the most recent IU Health tax filing that is publicly available. That was up 54% from the year before.
Adrienne Sims, IU Health's senior vice president and chief human resources officer, said the system's executive compensation "is primarily based on what employees in similar positions at other major health systems are paid. The same is true for CEO compensation."
Just a small fraction of Murphy's pay was his base salary, which climbed only about 6% in 2021, to $1.75 million.
Most of his compensation—and the increases—were scattered across other categories, including bonus and incentive compensation ($2.3 million, up 43%), unspecified other reportable compensation ($688,505, up 1,890%), retirement and other deferred compensation ($867,439, up 146%), and nontaxable benefits ($27,870, up 5%).
That's more than the combined pay packages for the top executive at the Lilly Endowment, United Way of Central Indiana, Indianapolis Zoo, The Children's Museum of Indianapolis and Butler University, according to an IBJ review of the not-for-profit organizations' tax filings.
"The recent increases are shocking," said Matt Bell, chief policy analyst with Hoosiers for Affordable Healthcare, an Indianapolis-based consumer organization. "Hospital boards set executive compensation, and this relationship has gotten way too cozy, leading to sky-high compensation and prices."
Yet compared with CEO compensation packages at for-profit, public companies of similar size (about $8 billion in operating revenue), Murphy's salary is modest.
The CEO of Foot Locker Inc., the New York City-based retailer of footwear and sportswear, made $14.5 million in 2021, up 21%, including stock options (not available to not-for-profit companies), bonuses and other compensation. The CEO of Avery Dennison Corp., the Cleveland-based packaging giant, made $12.4 million in 2021, up 43%.
Meanwhile, other top executives at large Indiana hospital systems also received seven-figure pay packages in 2021, the most recent year for which the numbers are fully available. That compensation includes bonuses, retirement and other forms of pay.
Bryan Mills, CEO at Community Health Network, which operates six hospitals, made $3.21 million, up 49% over the previous year. Jonathan Nalli, who was CEO of Ascension St. Vincent until leaving six months ago, earned $2.63 million in 2021, up about 11% over 2020.
Only Kevin Leahy, president of Mishawaka-based Franciscan Alliance, which includes three hospitals in central Indiana, saw his pay remain essentially flat in 2021, earning $2.15 million, down 0.5%.

Opposition to growing pay
The million-dollar compensation packages have drawn protests from several groups, including the Employers' Forum of Indiana, a coalition of employers, physicians, hospitals, health plans and benefit consultants that pushes for more transparency and value in health care.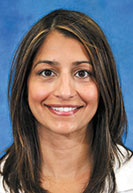 Gloria Sachdev, the organization's president and CEO, said the issue is ripe for reform not only here but around the country.
"The compensation for CEOs and other executives at Indiana's large health systems is eye-popping to the average Hoosier," she told IBJ, "but not all that surprising given the way hospital CEOs are paid in many markets around the country."
The issue has attracted attention from nearly every corner of the health care world, as studies, news reports, congressional statements and medical journal articles examine how much hospital CEOs are making.
The big pay packages are also highlighting the growing disparity between pay for CEOs and for the average hourly worker, a gulf that is widening in many industries.
A 2022 analysis by the nonpartisan Lown Institute of more than 1,000 hospitals found the gap between hospital CEO pay and average worker pay varied widely, with some CEOs paid twice the rate of other workers, while the highest paid received 60 times the hourly pay of general workers.
The hourly pay for CEOs was determined by the work hours listed on hospital IRS forms, defaulting to the average hospital CEO work week of 46 hours when detailed information wasn't available.
"When it comes to executive compensation, hospitals are an outlier among nonprofits," the Lown report said.
It pointed out that hospital CEOs are the highest-paid executives in the not-for-profit world, even eclipsing presidents of universities, the next-highest-paid group. More than half of U.S. hospitals are not-for-profit and are required to disclose their executive pay and other financial information.
The hospital industry, for its part, says executive compensation is determined by a thorough process managed by each system's board. Many boards hire external compensation consulting firms or seek independent data to ensure that a "fair and equitable" compensation plan is developed and is within national standards, said Brian Tabor, president of the Indiana Hospital Association.
"A hospital leader's performance is regularly measured on how well that leader has helped drive improvements in patient care, quality and outcomes," Tabor said.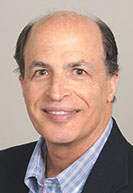 And some outside leaders in the Indianapolis health sector say the job of a hospital CEO is extremely difficult and it's not easy to say what a fair compensation package should look like.
Stephen A. Freeland, CEO of Cancer Care Group, an independent practice of 20 radiation oncologists based in Indianapolis, said he has "tremendous respect" for the huge responsibility of hospital executives.
"The health care sector is incredibly complex, and I don't know what the appropriate compensation should be for the CEOs," Freeland said. "But the complexity and liability incurred with their businesses and their jobs is staggering."
Government scrutiny
Even so, executive pay at hospitals has drawn intense scrutiny in recent months.
In June, the Los Angeles City Council approved a measure proposed by a local union to put the issue on the ballot. The union, the Service Employees International Union-United Healthcare Workers West, with more than 100,000 members, wants to cap hospital executive compensation at $450,000 a year, equal to the amount of salary and expenses paid to the president of the United States.
Union officials said a cap is necessary, given that hospital executives' pay increases have outpaced those of hourly workers across the country, widening disparities, according to a report by the Kaiser Family Foundation.
If passed, the measure would force several Los Angeles hospital CEOs to take a pay cut. The CEO of Cedars-Sinai Medical Center, for example, received a pay package worth $5.7 million in 2020. The CEO of Adventist Health had a pay package worth $2.4 million.
"Health care executives receive lavish, million-dollar salaries far above the wages of health care workers, and patients struggle to afford basic care," union spokesperson Renée Saldaña said in a statement to the Los Angeles Times. "The current compensation structure incentivizes wealthy executives to keep the system the same."
The California measure targets only private health care facilities, excluding highly paid public hospital executives, such as Ronald Reagan UCLA Medical Center's CEO, who made $1.9 million in 2020, according to the Kaiser Family Foundation.
The California Hospital Association sought to stop the measure in court. In April, a judge turned the association down, allowing the measure to move forward. The Hospital Association of Southern California called the proposal "deeply flawed and politically motivated" and said it would make it harder for Los Angeles hospitals to recruit and retain top talent.
The Los Angeles City Council voted 10-0 to send the proposal to voters to decide, with one councilor recusing himself, the Los Angeles Times reported. The issue will appear on the ballot in March.
Meanwhile, the Democratic-controlled U.S. Senate is taking a deep look at the issue. An Oct. 10 report by the Senate's Health Education, Labor and Pensions Committee called out the CEO compensation packages of 16 large hospital systems in 2021, including Cleveland Clinic ($6.62 million); New York Presbyterian Hospital ($10.9 million); St. Louis-based Ascension Health, parent of Indiana's Ascension St. Vincent ($13 million); and Chicago-based CommonSpirit Health ($32 million).
"While these hospitals provide woefully insufficient care to the patients most in need, they provide massive salaries to their top executives," said the report, written by the committee's Democratic majority staff. The committee's chair is Sen. Bernie Sanders of Vermont.
The committee is pushing not-for-profit hospitals to provide more charity care. The American Hospital Association called the committee's eight-page report "just plain wrong."
"Today's report is totally off base and does not fully account for the wide range of community benefits that hospitals provide," the hospital association wrote in an open statement on Oct. 10. "This tunnel-visioned 'research' neglects to consider that, under the law, community benefit is defined by much more than charity care and includes patient financial aid, health education programs and housing assistance, just to name a few."
The 300-word statement did not address the CEO pay packages or the compensation issue outlined in the Senate report.
Yet some recruiters and consultants say executive pay is spiraling due to high demand and limited supply for talented leaders.
"The market for executive talent is extremely competitive," Bruce Greenblatt, executive workforce practice leader at SullivanCotter, a consulting firm based in Atlanta, told Chief Healthcare Executive, a trade publication, this month. "We have seen increase in demand for a lot of jobs that are mission-critical, as organizations are now in sort of post-pandemic operating mode."
Long time coming
Much of the reaction to hospital executive compensation has been brewing for years.
A study by researchers at the Harvard School of Public Health in 2014 found no link between CEO pay at not-for-profit hospitals and important hospital-quality indicators, including mortality rates, readmission rates and the amount of charity care such institutions provide.
"There was no consistent association between CEO pay and more traditional measures of quality, such as adherence to process measures or patient outcomes," said the study, published in the Journal of the American Medical Association: Internal Medicine.
In 2018, Forbes magazine examined the nation's 82 largest not-for-profit hospitals, based on revenue, and found that many "lavishly compensate their CEOs, and spend millions of dollars, which are generated by patient fees, lobbying government to defend the status quo."
More recently, a 2022 study in the journal Health Affairs found that not-for-profit hospital CEOs make on average eight times more than their hourly employees, based on an analysis of more than 1,000 hospitals.
This year, an in-depth analysis of North Carolina's nine largest hospital systems found that executives "enriched themselves" while fueling a "crisis of health care affordability."
That study—commissioned by North Carolina State Treasurer Dale R. Folwell and prepared by the North Carolina State Health Plan for Teachers and State Employees with input from researchers at Johns Hopkins University's Bloomberg School of Public Health and Rice University's Baker School for Public Policy—concluded that the pay disparity between hospitals' executive staff and clinical staff was widening. Some of the individual hospital CEOs saw their compensation packages increase more than 700% in just a few years, while doctors and nurses received salary increases of 15% to 20% across an entire decade.
"While worker wages have remained mostly flat, hospital executives enjoyed massive pay increases," the study said.
Defending the pay
Indiana hospitals defend their CEO compensation packages, saying they are drawn up competitively and take into account executive performance and hospital metrics, such as patient safety and quality.
Sims, IU Health's chief human resources officer, said compensation for CEO Murphy was established by a committee of independent IU Health board members with the help of an outside consultant who considered the market data and benchmarked against other large national health care systems.
Murphy's 54% increase in 2021 included a 43% bump in incentive pay over 2020 because the organization achieved all its goals, Sims added.
Ascension St. Vincent, a large Indianapolis-based system that is part of Ascension Health, the nation's largest Catholic hospital system, said the seven-figure compensation of former CEO Nalli was designed "to ensure socially responsible and equitable compensation."
Spokeswoman Lauren Nelson said Ascension's board worked with an independent compensation consultant, as well as with a separate executive compensation committee, to establish executive compensation that is "competitive and consistent within the health care industry."
Community Health said CEO Mills, whose pay package jumped 49% in 2021, "received a moderate increase" based on both performance and market adjustments. He did not get a raise the previous year, said Kris Kirschner, a Community spokeswoman.
"Furthermore, between 2016-2020, Mr. Mills accumulated deferred compensation, which was required to be paid out in 2021," she said. "This payout represented a lump sum for the time period and does not reflect any annual salary increase."
In addition, Kirschner attributed a "substantial portion" of the 2021 increase to a financial accrual of incentive compensation, not actual cash payments.
"This is a standard financial practice whereby accruals are made in the current year for potential and uncertain payout in future years," she said.
Franciscan Alliance spokesman Tony Veneziano said the 0.5% dip in CEO Leahy's compensation package "was simply due to the difference in days within the final pay period."
"We have no further comment at this time," Veneziano said.•
Please enable JavaScript to view this content.