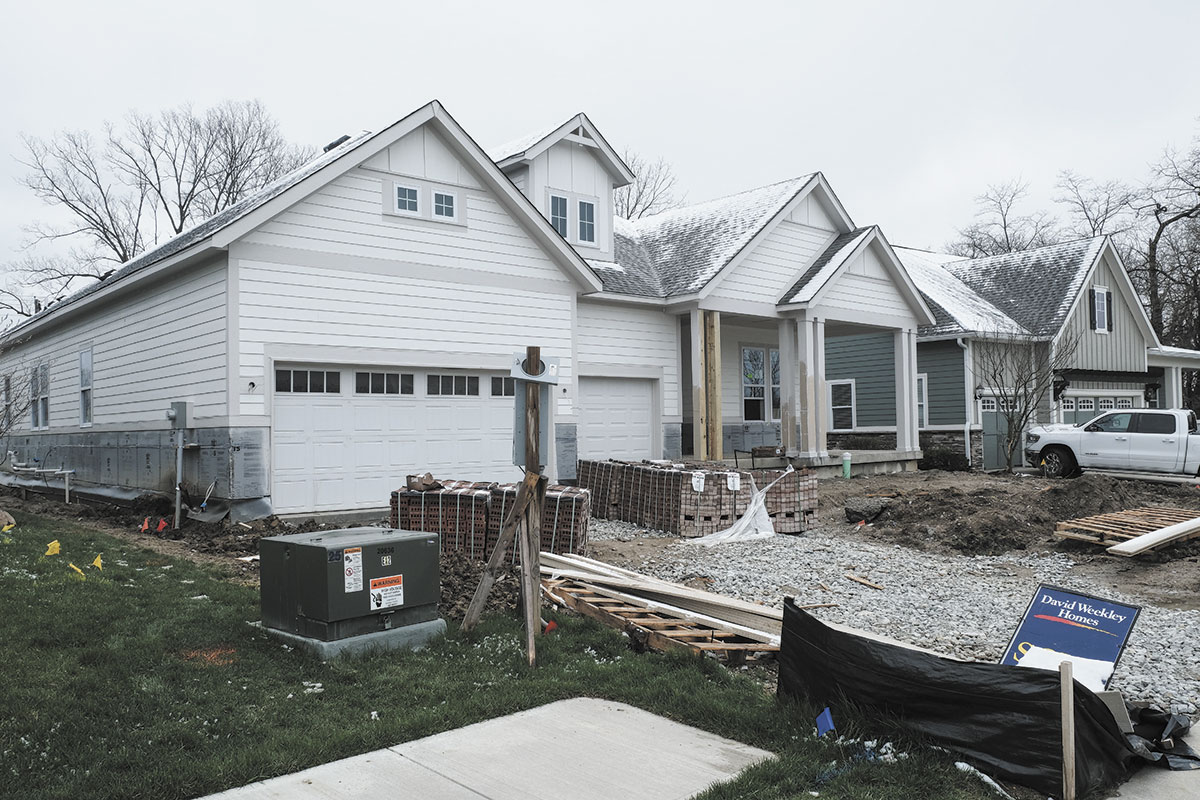 How can you reduce the price of new homes? You can start by reducing the cost of building them.
Or, at least, that's part of the premise behind a 13-member task force the Legislature approved in March to try to address Indiana's affordable housing shortage—a problem exacerbated last year by a double-digit nationwide rise in home prices as supply-chain snafus, labor woes and inflation continue.
House Bill 1306 aims to increase the supply of affordable houses, primarily by rethinking local regulations that builders and critics say force construction costs higher.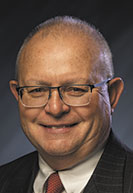 "You see this ebb and flow of these crises that you go through," said Republican Rep. Doug Miller of Elkhart, the legislation's author. "But at the end of the day, the consistent thing in there, through everything, is, how did the government platforms that builders, developers, Realtors, Habitat [for Humanity], all these different entities … operate within—how did they impact development?"
The agenda could include a close look at local architectural rules, such as requiring brick siding, and impact fees that often add thousands to construction costs, said Miller, who has worked in house-building and property management more than 45 years.
The potential boon to developers is unwelcome news, however, for the municipalities that use those architectural requirements to guide development and boost income in the face of state-imposed property tax limits and deductions.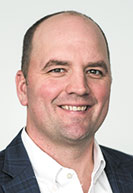 The push and pull between communities and developers can be "challenging," said Fishers Mayor Scott Fadness, a Republican.
But, he said, "It works. It allows a community to … make its own policy decisions with the market forces that they feel. I think any kind of arbitrary state preemption of that process is probably not the appropriate way to address any particular issue."
Hoosiers experienced a 17.6% jump in home values from March 2021 to March 2022, according to the Zillow Home Value Index.
But the inspiration for the new housing task force, according to Miller, comes from farther afield: Maine, where Zillow data says home values have soared 21% since March 2021.
There, Democratic House Speaker Ryan Fecteau led the creation of a commission meant to expand the housing supply through an examination of zoning and land-use restrictions. In the resulting report, released in December, the 15-member body recommended ditching single-family zoning restrictions statewide, allowing accessory dwelling units by-right (no need for a special permit to add a garage apartment), barring municipal residential construction caps and otherwise encouraging density.
But on its path through Maine's legislative chambers, the legislation seeking to implement those recommendations was caught between Democrats seeking to push denser development in the midst of a severe housing shortage and Republicans who considered it overreach.
Maine's Democratic-controlled Legislature passed a watered-down version in late April, without the ban on growth caps or a state board that would've been able to overrule the rejection of local affordable housing projects.
In Indiana, Miller's legislation to create the task force initially passed out of the Republican-dominated House in January 71-19, splitting Democrats. But it flew through the GOP-controlled Senate in March on a unanimous vote. By its second turn in the House, legislators approved an amended version 88-2.
'Move the needle'
The task force has plenty of work ahead, with its own report due in December that Miller hopes will include concrete recommendations for the 2023 legislative session.
"We need to be focused so that we can get some thoughts put forward for legislation," he said. "Listening to both committee hearings and then seeing how, really, almost unanimously, this legislation passed out of the House and Senate, I think the General Assembly's in concurrence with that. We realize we've got to generate some ideas on how to kind of move the needle."
The task force will include appointees by Republican House Speaker Todd Huston, Democratic Minority Leader Greg Taylor, Republican Senate President Rodric Bray and Democratic Minority Leader Phil GiaQuinta. Miller said he has asked to serve.
Lt. Gov. Suzanne Crouch will appoint one member from her office, which houses the Indiana Housing and Community Development Authority.
She'll also appoint representatives put forward by a swath of eight influential interest groups, including the Indiana Builders Association, the Indiana Association of Realtors, the Indiana Apartment Association, the Indiana Manufactured Housing Association, the Indiana Bankers Association, Habitat for Humanity Indiana, Accelerate Indiana Municipalities and the Hoosier Housing Needs Coalition.
Most are entities that "kind of are with consumers—buyers or renters or whoever—from start to finish," Miller said, like the powerful Builders Association. Others are niche, like Habitat for Humanity, a not-for-profit that uses volunteers to build single-family houses for low-income applicants, or the Manufactured Housing Association, which covers the structures commonly known as mobile homes.
Accelerate Indiana Municipalities, meanwhile, advocates for local units of government, and the Housing Needs Coalition represents residents.
But in addition to bringing together members of both political parties, the task force will also join groups that have previously been on opposite sides of locally aimed housing legislation—and that still see little common ground.
Who knows best?
Both Miller's task force and its Maine counterpart were told to research and recommend ways to increase the stock of affordable housing. Yet, while Maine's recommendations centered on fitting more people in limited space, the Indiana task force will focus on lowering the cost of building houses.
Miller and Builders Association President Paul Schwinghammer said they'd want to review aesthetic or architectural requirements, permitting and impact fees, and interlocal coordination on zoning laws.
"I've seen instances where a county or local unit says, 'We don't want white vinyl-siding homes in our community. We want them to look a certain way.' And just as an individual, and actually as a builder, I find that kind of offensive," Miller said.
"Developers who invest the time and the resources to do their market studies, to decide their price points and decide the group of buyers that they want to serve … I think they should be the ultimate fallback for the design elements, for how the community's laid out," he added.
The effort recalls Miller's House Bill 1114 in the 2021 session, which sought to ban municipalities from regulating residential design elements, like exterior building color and material, roof style and material, and more.
It got a committee hearing—Miller chairs the House Committee on Government and Regulatory Reform—but never crossed over to the Senate. And while it had support from the Builders Association, local government advocates like Accelerate Indiana Municipalities were firmly against it.
That split persists.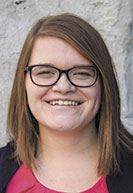 Communities like some in Hamilton County are well-known for specifications on brick over vinyl, garage door placement, room type and number, square footage, uniqueness, and more. Schwinghammer said those regulations can add $8,000 to $15,000 to the cost of a new house, "based on looks … not giving the homeowner any more features that they can necessarily enjoy."
"Every time you add $1,000 to the cost of the house, you are pushing about 3,200 households out of the market in Indiana," said Schwinghammer, who is also owner and president of Anderson-based Hallmark Homes.
But for local government and its supporters, the control matters. Task force member organization Accelerate Indiana Municipalities is unlikely to support measures that, to any degree, "preempt any local decision making," said Government Affairs Director Jenna Knepper.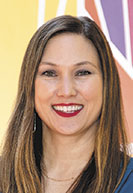 "We all have our own visions and goals," said Noblesville Community Development Director Sarah Reed. "When you take away the ability for us to build our standards and regulations around ensuring those goals happen, then we lose the ability to make the community what we want it to be and what … people were elected to carry forward for constituents."
Fishers' Fadness similarly defended the architectural requirements set out in his city's lengthy Unified Development Code.
"I would challenge you to think about this from [the perspective of] a resident who's already invested their life savings in their home," he said. "When we present a new project, they're going to want to see a housing product that's at the same standard, if not greater, to protect the interests of their home, in the community that they want to live in."
Budgeting for development
Aesthetics aren't everything. This debate also is about revenue sources for local government.
Indiana's property tax caps took full effect in 2010, limiting residential taxes to 1% of a home's assessed value. A 2020 report from Ball State University found that, in the 10 years following, 26 of 28 municipalities saw revenue reductions, leading most to cut public services.
More expensive houses, potentially with brick or other high-priced features, can notch higher assessed values.
That's one motivation for a recent resort-style housing push from the city of Noblesville, which currently hosts the majority of Hamilton County homes in the $100,000 to $350,000 range, according to Reed. The city also has 62% of the county's federally subsidized housing units, despite making up just 20% of the county population.
"We are focusing on getting [higher-end housing] on our tax rolls," Reed said, to "catch up" with neighboring municipalities. Reed's deputy-mayor-level position includes the city's economic development, planning and housing efforts.
"When we're trying to attract a new company and we're looking at, 'Where do the CEOs live?' … We don't necessarily want to lose them to Chatham Hills in Westfield," Reed added. "We want them to stay in Noblesville."
Fadness also acknowledged a "motivation" to "drive" assessed value, but pushed back on the role of specific materials.
"I don't think we sit here most days and say, 'Well, if we just added another layer of brick on this house, we're going to gain more tax revenue," Fadness said. "I believe it has more to do with creating a vision of a community that you want."
Fadness and Reed highlighted the high cost of land in high-demand communities like Fishers and Noblesville.
Both said there's no specific appraised value at which a house generates enough property tax revenue to cover its share of municipal expenditures on schools, roads, libraries, etc.
That's because factors like density, distance from the city core, proximity to a school or park, and revenue from other new arrivals vary greatly, they said.
Fees, rules
Local governments acknowledged, however, a more direct role for impact fees. Municipalities typically impose them to offset the strain of new development on infrastructure.
Fees are typically in the low thousands, but they can get pricier. The town of Pendleton, for example, created a road impact fee last July that would add nearly $9,000 to the cost of a new, single-family house.
"The opportunity to charge an impact fee says, 'Yes, we're excited to have you be a part of our community, but you're going to have to pay your way when it comes to infrastructure,'" Fadness said. "That's just a public policy, public financial strategy that I think is appropriate, if you don't want to put undue financial burden on current residents."
Builders want to scrap the fees, even as municipalities around Indiana update and add to them.
Schwinghammer also is concerned about trying to comply with so many municipalities' development requirements.
"We're following potentially [dozens of] different kinds of sets of rules, if you will, interpretations of how Indiana code is to be enforced," said Schwinghammer, whose company operates in about 80 of Indiana's 92 counties. He advocated for a state-level position to make more standard interpretations of Indiana code, to avoid long and costly disputes with building inspectors.
Indiana's two-year warranty requirement on new houses also adds costs, he said. He argued that ditching it or other regulations wouldn't harm safety.
The Builders Association led the years-long charge against mandatory fire sprinklers, on the basis that they weren't cost-effective to install or maintain, strained slow rural water systems, and didn't protect people as well as smoke detectors. A law prohibiting the mandate passed in 2018.
"The saying that I like is that smoke detectors save lives, [and] fire sprinklers save property," Schwinghammer said.
According to the National Fire Protection Association, however, fire sprinklers can rapidly extinguish flames, or at minimum significantly reduce heat and prevent formation of toxic smoke. But, since they run through a dozen or more gallons of water a minute, they need to be on a water system with enough capacity.
Who's served?
Miller's task force has some ground to cover. But would consumers get relief from any measures that result from it?
Schwinghammer said to expect savings at least in new construction.
"With most custom builders that I know [and] work with, because we have to compete against each other—we're going to sell [houses] competitively at a fair-market profit margin," he said. "Nobody's out there making 40%, 50% profit margins."
The answer is less clear for Hoosiers buying existing houses or renting, or for those who can barely afford to do either. Indiana's most severe housing shortage, according to the National Low Income Housing Coalition, is for very-low-income residents.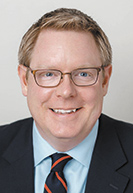 "I think there is a general perception that Indiana is an affordable place to live," said Prosperity Indiana Policy Director Andrew Bradley. The organization staffs the Hoosier Housing Needs Coalition. "But really, once you get down to the bottom 30% or so of the income bracket, there really are very few places that are both affordable and available."
Of those 200,000 households—a quarter of Indiana's families—nearly 75% hand over more than half their monthly incomes to stay housed, according to the National Low Income Housing Coalition.
But even market-rate solutions like Miller's task force could help.
"In certain places, you may have households that could afford more, that are in a smaller unit. They're kind of taking up inventory, when they could afford something larger if we [increased] availability and unclogged the pipeline," Bradley said, though he cautioned that wouldn't be a comprehensive solution.
Legislators also have pushed Miller on options for impoverished Hoosiers. He expressed interest in creating a second task force focused on non-market-rate strategies to target the housing supply for very-low-income residents.
The initial, market-rate version could serve as a less politically vulnerable, subsidy-less proof of concept.
"I want to put anybody that wants to own a home, I don't care what your income level is, anything, I want to try and help get you in a home," Miller said. "Because that's the key to generational wealth at any level. I'm just interested in having those discussions."•
Please enable JavaScript to view this content.