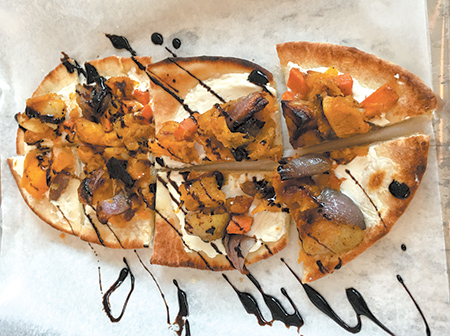 Citing staffing problems, The Flying Cupcake founder Kate Drury announced Saturday that she will close her Zionsville restaurant, The Lemon Bar, after serving the final customers on Feb. 13.
"Consistent staffing shortages prevent me from remaining open," Drury wrote on the restaurant's Facebook profile. "I adore  Zionsville and passionately (and painstakingly) renovated this old run down garage into a bright and inviting place with no regrets. We have had so many wonderful years here and I want to thank you for your business and constant support."
The Lemon Bar opened in October 2017 in the abandoned garage at 95 E. Pine St. It's currently open Wednesday through Sunday from 10 a.m. to 3 p.m.
Drury opened her first Flying Cupcake store in 2007. The cupcake retailer presently has five locations: three in Indianapolis, plus stores in Carmel and Greenwood.
In the Facebook post, Drury encouraged people to visit The Lemon Bar by Feb. 13 to sample menu items such as Chef Laney's Brussels sprouts, chicken salad and eggs Benedict.
Please enable JavaScript to view this content.