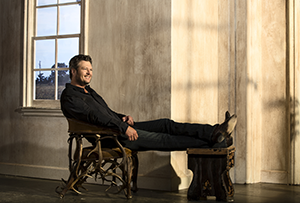 Whether you are a fan who can trace your roots back to his "Austin" single or if you are a relative newcomer who caught the Blake Shelton bug via "The Voice," you have an equal chance of winning tickets to his May 28 concert at the Indianapolis Motor Speedway.
All you have to do is email lharry@ibj.com with Shelton in the subject line.
I'll pick a winner at random for a pair of seats.
Oh, and here's my favorite Shelton song and video via SNL: "The Wishin' Boot."