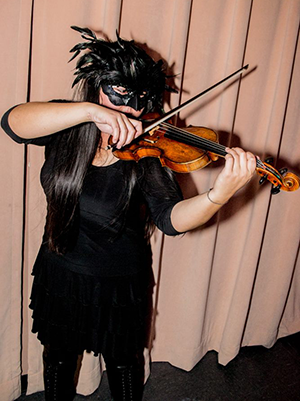 "Masquerade chic" is the dress code for walking the black carpet at this fundraising Halloween party for the Indianapolis Symphony Orchestra's education programs. ISO musicians, DJ Salter Hogan, and Q Artistry talent supplement the food and drink.
I've got a pair of tickets to give away (retail price $75 each) to the Oct. 29 event. More details on the party here.
Care to go?
Just email lharry@ibj.com with Haunted Hilber in the subject line. Inside, tell me a song or piece of music that could accompany a scary scene in a movie.
I'll pick one winner at random..