Afters months of delays due to floodplain mitigation issues, Butler Auto Group has received final approval for its new Maserati, Alfa Romeo,and Fiat dealership.
The Carmel Plan Commission unanimously approved plans for the new 21,967-square-foot high-end car dealership on Tuesday night.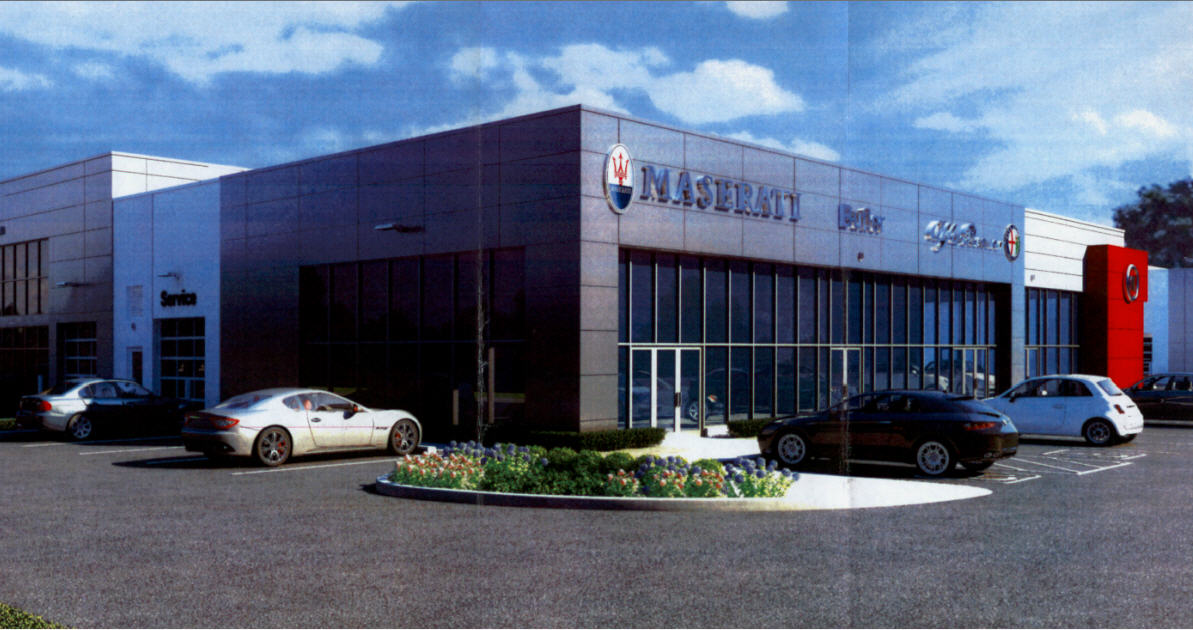 The facility will be built on 1.4 acres adjacent to the existing 37,000-square-foot Butler Hyundai dealership at 4200 E. 96th St. Forty parking spaces will be provided, along with 34 spaces dedicated for inventory.
Butler Auto filed plans for the dealership at the end of last year, but struggled to finalize a floodplain mitigation system with the city for months. The building plans have remained mostly unchanged.
"We have for a long time been OK with the building," Carmel planning administrator Rachel Keesling said at a recent plan commission meeting.
In July, the local dealership group offered to provide off-site compensatory storage to address the potential flooding issue. It will be located north of the dealership and will help keep water from reaching nearby homes in the event of major rainfall.
Nine acres on the northern part of the 20-acre property owned by 4148 96th LLC, which is an affiliate of Butler, remains vacant. Last year, the company proposed a 235-unit apartment complex for the land, but withdrew the application after neighbors and planning officials raised concerns about flooding and traffic.
Keesling said she hasn't seen any new proposals for the parcel and isn't expecting a development there in the near future. Any project on that land would require additional compensatory storage for flooding.
Butler's existing Fiat and Maserati dealerships both are located at 9445 Haver Way, just southwest of 96th Street and Keystone Avenue. Butler has not announced plans for the future of that site.