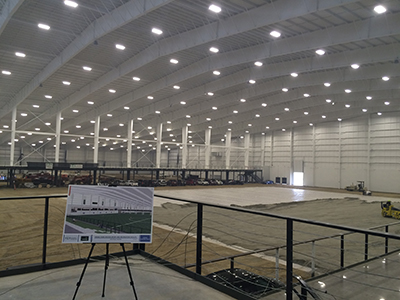 Former Indy Eleven Head Coach and Director of Soccer Operations Juergen Sommer has landed a new gig.
Sommer will serve as executive director of the indoor soccer complex known as the Grand Park Events Center in Westfield. (See photos on this page for a sneak peek at the interior provided by officials on Monday.)
Sommer, a former U.S. National Team goalkeeper, Indiana University All-American and standout player at Culver Military Academy, was with Indy Eleven from its inception in 2013 until his termination in June 2015.
He was hired by LST Marketing, which is part of the joint venture Jonathan Byrd's Event & Entertainment LLC that's manage the new soccer facility. It's expected to open in July.
Westfield has a five-year agreement in place with Jonathan Byrd's to secure sponsorships for the venue, schedule events and provide marketing and communication services. It will cost the city about $1.6 million through 2020.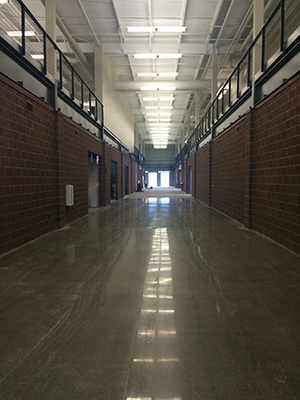 The 370,000-square-foot facility will feature three full-sized soccer fields that can be converted for other uses; a cafe on the first floor and a full-service restaurant and bar on the second floor; offices for Indiana Sports Properties, Grand Park staff and the Indiana Soccer Association; and a retail shop for Grand Park merchandise.
Fishers-based gym Force Barbell is planning to occupy part of the first floor. That would be the second location for the gym, which opened in 2013 and specializes in training competitive weightlifters and other athletes.
Owner Tyler Miller said Force would have a service-based training facility with several coaches on staff similar to his location in Fishers, as well as a gym with cardio machines and free weights elsewhere in the complex.
Miller said he hoped the gym would be open by the time the soccer complex officially debuts in July.