Boone County Economic Development Corp. is trying to be more proactive in attracting businesses to the area.
Executive Director Molly Whitehead said that's why she took the organization's first overseas trip to Japan earlier this month to meet with companies already investing in Boone County and other prospective businesses that could expand in the future.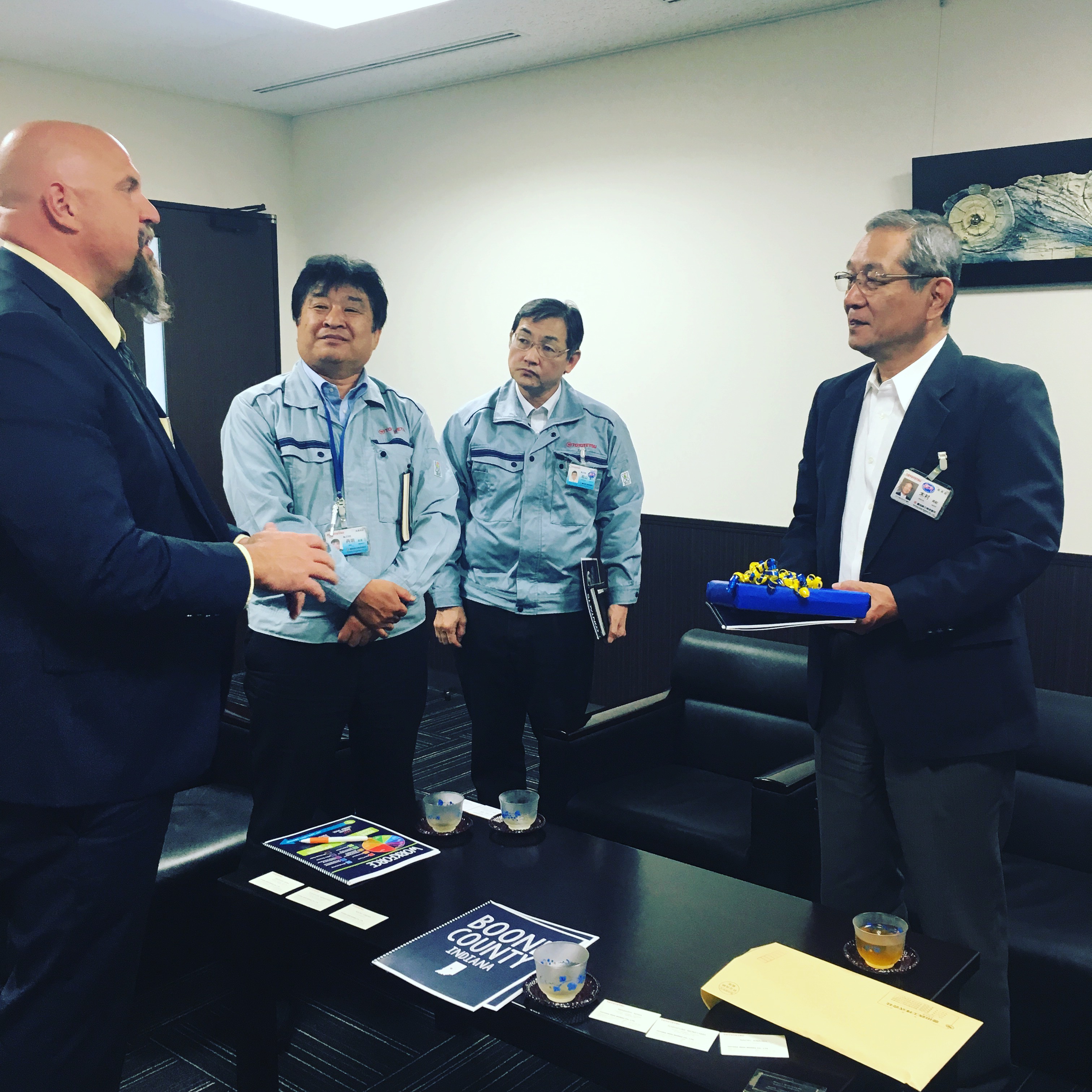 The weeklong trip cost about $10,000 to cover expenses for Whitehead and Boone County Commissioner Jeff Wolfe. It was paid for by sponsorships from HWC Engineering and the State Bank of Lizton.
"If we can turn that around and get a company that's willing to spend $20 million on a new building and hiring people in Boone County, I think that's a pretty good return," Whitehead said.
Whitehead and Wolfe had about 10 different meetings arranged, including visiting the two companies that formed the Fukai Toyotetsu Indiana Corporation in Jamestown (pictured) and meeting with Subaru's parent company, Fuji Heavy Industries Ltd.
"It gives us the opportunity to tell others who we are," Whitehead said. "With us growing so fast here, we do recognize we have to be smart about the way we grow. This is just one more piece in that puzzle."
In 2014, Fukai Mfg. Co. Ltd. and Toyoda Iron Works Co. Ltd., which does business as Toyotetsu, announced plans to invest $73.5 million in a 151,000-square-foot manufacturing plant in Jamestown, creating nearly 200 jobs in three years.
In 2013, Subaru committed to spending $18 million to build and equip a distribution center in Lebanon.
Whitehead said economic development officials targeted Japan for the first overseas trip because Japanese companies are focused on forming long-term relationships when they invest in an area.
"It was recognizing the new investments that we have here," Whitehead said. "We really don't have a cluster per se from any international location."
Whitehead said she hopes the county will see another investment from a prospective Japanese employer within the next six to 12 months.
She said she expects international travel to become an annual occurrence for the EDC, with the destination changing, depending on funding.
"It is actually pretty common—just something new for us," Whitehead said about economic development corporations traveling.