Another brewery is on tap for Westfield.
Orthopedic surgeon Greg Dikos and his wife Jackie, a registered dietitian, introduced their plans to open Fields Artisan Brewery to the Westfield City Council on Monday.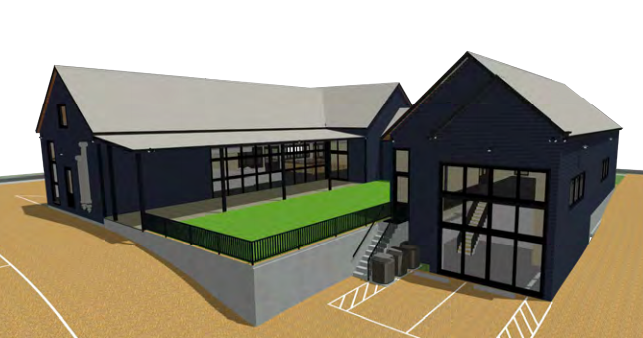 The Westfield couple has filed a rezoning request for the 5,500-square-foot brewery and restaurant that would be built on a 0.6-acre parcel on southeast corner of Main and Cherry streets in the northern suburb's downtown.
"We realized this is the perfect location to execute our vision of a neighborhood brewery," Greg Dikos said.
He said they expect it to cost $3.6 million to open what they described as a "family friendly" brewpub.
Jackie Dikos said the menu would feature high-quality local ingredients prepared over a wood fire. Six garden beds with ingredients they would use for the food would line the front of the property along Main Street.
They anticipate brewing to start in December and an opening by January or February. Four flagship beers will initially be featured, along with two seasonal products. The production capacity is expected to be 1,500 barrels per year with the possibility of growing to 3,750 barrels.
In the future, a distillery component could be added, but Jackie Dikos said they have to have their brewing license for three years before they are allowed to do that.
Outdoor seating would be available, along with a 2,700-square-foot courtyard that could be used for lawn games and live entertainment. The courtyard should be visible from most of the 90 indoor seating spaces so parents can watch their children play outside, Jackie Dikos said.

A separate 1,940-square-foot event space with room for about 100 guests will be adjacent to the courtyard.
"We're really excited for the opportunity to be part of this growing community," Jackie Dikos said.
The Westfield Plan Commission will consider the rezoning request next month.
Fields Artisan Brewery would be about four blocks away from Westfield's only existing brewery, Grand Junction Brewing Co., which is located near the corner of Main and Union streets.
Grand Junction announced plans late last year to open a second facility in Westfield at 1189 E. 181st St., west of U.S. 31 and just south of Grand Park Sports Campus.
Jon Knight, partner of Grand Junction Brewing Co., told IBJ that the additional production facility and tap room was needed to meet the increasing demand for distribution.
The new location plans to celebrate its grand opening Friday.