Another attraction has been added to Hamilton County's Strawtown Koteewi Park.
Koteewi Trails Equestrian Adventures, which offers family trail rides, guided public rides, sunset rides, pony rides, corporate outings, educational programs and stall rentals for campers at the nearby White River Campground, opened earlier this month and will operate through October.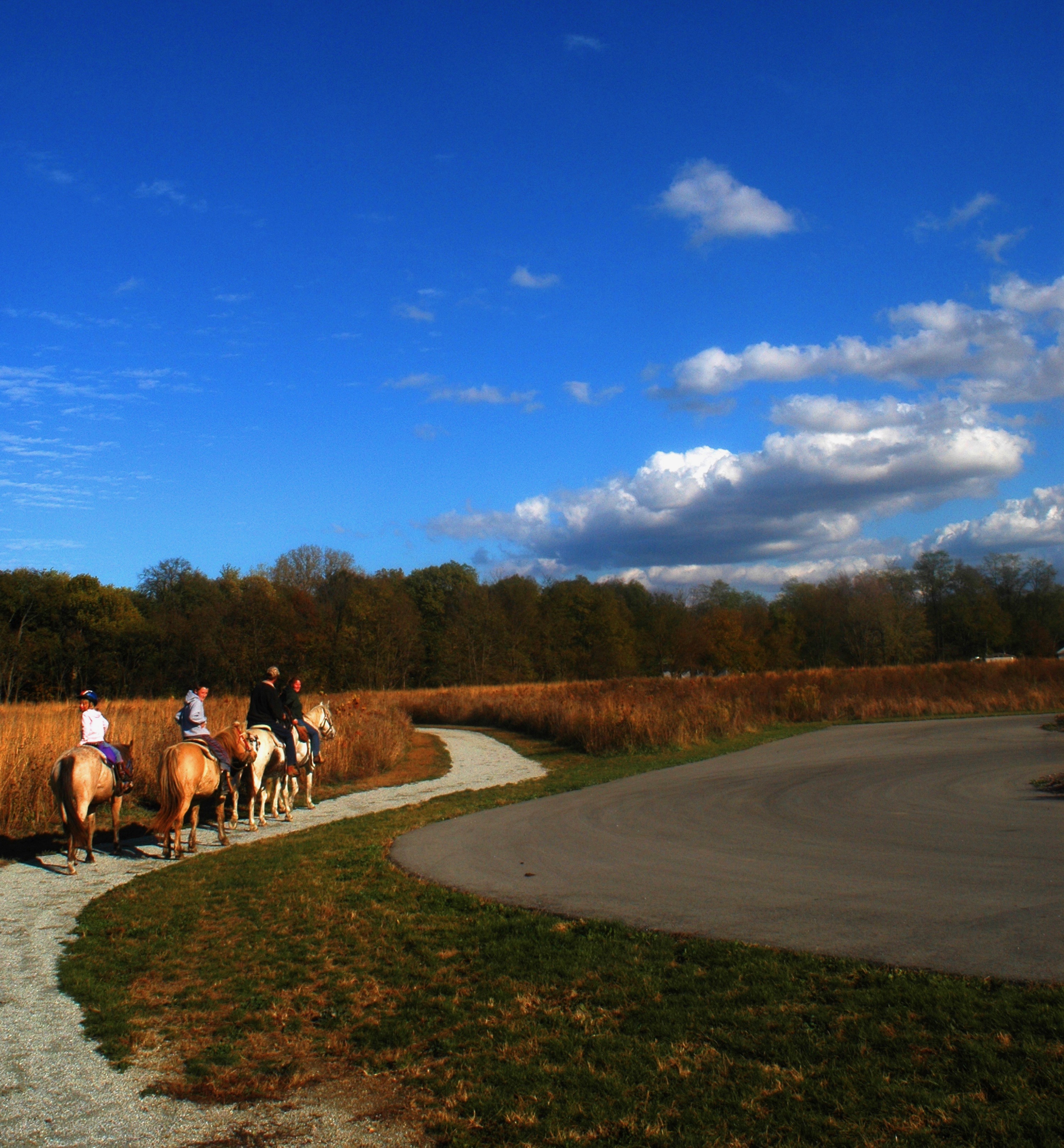 K-Trails has a five-year agreement with the Hamilton County Department of Parks and Recreation to manage the service.
According to the agreement, K-Trails will pay the county $50 per month for the first year of operations, but no revenue sharing will be in place. The rate and option for sharing usage fees will be re-evaluated after the first year. K-Trails will also have the option to renew the agreement every five years.
John Stewart, owner and general manager of K-Trails, said he doesn't expect the attraction to earn a profit because of the high costs associated with horses, but his goal is to break even.
"The county has been very gracious and offered discounted rent for the facility and improvements that are needed for operation—fencing, horse shelters, etc.," Stewart said. "They don't want us to lose money but I also don't want this to be something the county has to continue to invest in over time."
The county parks department constructed the trails and signage, improved the barn on the property, installed fencing, added picnic tables for visitors and provided access to water lines.
K-Trails is responsible for the saddles, cinches, bridles, pads, helmets, and grooming and maintenance equipment.
Stewart said K-Trails hopes to educate visitors and provide horseback riding opportunities for individuals without experience. All trail rides will start with a demonstration on trail-riding fundamentals. Prices start at $25 for 90-minute rides.
"Some will only do it once but will walk away with a new appreciation for the horse," Stewart said. "Others might want to return each year, and hopefully a few guests will find something awake inside of them and will desire to learn and do more."
The equestrian attraction is part of the county's long-term vision for the park, which sprawls across 750 acres to the west of State Road 37 in northern Noblesville.
Koteewi Archery Range, which includes 92 fixed and variable target shooting stations, a 30-yard bow hunting range, two 90-meter ranges and a 3-D course with 30 targets, opened in 2015. Edge Adventure Parks opened Koteewi Aerial Park in July, allowing park visitors to weave through the treetops by zipline trails.
The master plans also calls for a 16-acre recreational lake, a sledding and tubing hill, and a lodge/conference center.