The Big Car arts group will be staying in the Lafayette Square area after all.

Since April 2011, the not-for-profit has occupied a former auto service center at 3819 Lafayette Road in an outlot of Lafayette Square Mall. Named the Big Car Service Center for Contemporary Culture and Community, the 11,000-square-foot space has functioned as an event center, art gallery, classroom, library and performance venue.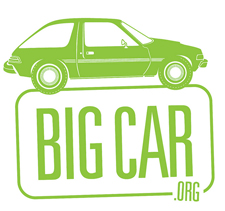 Mall owner Ashkenazy Acquisition Corp. had been providing Big Car the space at a reduced rate. But last month, Ashkenazy found a tenant for the building willing to pay market-rate rent.

Now Indianapolis-based Sandor Development Co. has stepped in to give the organization a similar break at its 379,000-square-foot Lafayette Place shopping center near West 38th Street and Interstate 65 on the west side.

Big Car plans to open in August in two spaces totaling 3,600 square feet, said Jim Walker, the group's executive director, noting the importance of maintaining a presence in the Lafayette Square area.

"It's a neighborhood that has a lot of potential and has the interest of the city," he said. "We want to help change the perception of the neighborhood that's made it difficult for businesses there."

The city is helping to rebrand the Lafayette Square area as the International Marketplace to highlight the neighborhood's broad ethnicity.

For its part, Sandor said it's excited to have Big Car as a tenant.

"Our company likes to try to support the arts. Big Car is a key player in revitalizing the area and the growth of the International Marketplace," Sandor President David Eskenazi said in an e-mail.

Ten-year-old Big Car provides arts and service projects to help improve neighborhoods in the city. This year it launched a project on the far-east side, The Galeria Magnifica gallery inside Superior Market and Tacqueria at 3702 N. Mitthoefer Road. It showcases art by young people.

At Lafayette Place, Big Car will have a showroom for art shows and small performances. The second space will house an installment called Listen Hear, where visitors can experience "sound-based art" from music and recordings, Walker said.