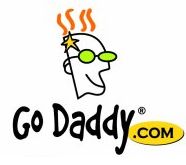 The Indianapolis 500 should get a boost from a marketing blitz that GoDaddy.com plans to launch this month.
For the second straight year, GoDaddy.com, an Arizona-based Internet domain name registry, will be the presenting sponsor for the Indianapolis 500 television broadcast on ABC. As part of the deal, GoDaddy.com will have its iconic branding on everything from broadcast segments to aerial and in-car views.
GoDaddy will also do some separate marketing promoting its affiliation with the race and Andretti Green Racing driver Danica Patrick. GoDaddy founder Bob Parsons, who made a name for himself with his company's racy Super Bowl ads, said GoDaddy's presence at this year's Indianapolis 500 will be bigger than ever.
Parsons said his decision to sponsor the broadcast was an easy one. "When you think of IndyCar racing, the first race that comes to mind is the Indianapolis 500," Parsons said.  "They don't call it the Greatest Spectacle in Racing for nothing."
Patrick, 26, raised eyebrows in 2006 when she signed on to become a primary spokeswoman for GoDaddy, known for parading scantly clad women around in their television ads. Patrick said she's proud to be partnered with a company as committed to racing as GoDaddy.
Meanwhile, Sarah Fisher Racing today announced that Wisconsin-based Direct Supply Inc., a national supplier of equipment and e-commerce solutions to long-term healthcare communities, will sponsor Fisher in the upcoming Indianapolis 500.
Financial terms of the deal were not disclosed, but motorsports business experts estimated it at mid to high five-figures.
Direct Supply, which returns as a sponsor at the Indianapolis 500 for the third time, is new to SFR and Fisher, 27, of Commercial Point, Ohio.
The announcement comes the day after SFR officials said they lost their primary sponsor due to that company's failure to meet a May 1 payment deadline.