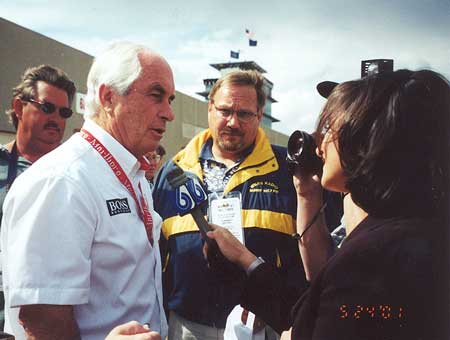 May in Indianapolis certainly does create strange bedfellows.
Race car driver Paul Tracy's last chance to run this year's Indianapolis 500 apparently resides with the captain himself, Roger Penske.
Tracy, known by his fans as The Thrill from West Hill, formerly drove for Penske during two stints in the 1990s when both competed in the rival Champ Car series. Tracy first drove for Penske in 1992 as a back-up for the injured Rick Mears.
Now Tracy, 39, is merely looking for a ride in the wake of Champ Car's bankruptcy earlier this year.
Motorsports sources said efforts by Walker Racing boss Derrick Walker has come up about $200,000 short of fielding a car this month for Tracy, who has continued to work out and prepare in case an opportunity this month arises. Tracy was seen yesterday morning training on his mountain bike.
While Walker said he is still working on an 11th hour deal, sources behind the scenes said there has been discussion about Penske letting Walker use one of his spare cars to qualify for the race. Talks between the two sides continue, sources said, but a deal likely won't be finalized until Penske gets all his drivers safely in the race this weekend.
If Team Penske fails to qualify its drivers, or if one of them has an accident this weekend, sources close to both teams said any chance of a deal with Walker to put Tracy in the race will likely die.