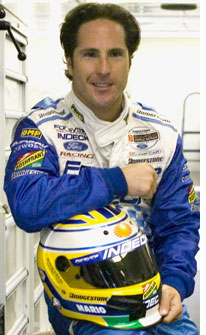 Locally based WEDJ-FM 107.1, also known as Radio Latina, yesterday announced its sponsorship of Mario Dominguez, the driver of the Pacific Coast Motor Sports entry into the this year's Indianapolis 500.
Dominguez, 32, a Mexico native and former Champ Car driver, is making his debut at Indianapolis this month. Though financial terms of the deal were not released, motorsports marketers estimated it in the low five figure range.
"This program is an extension of our belief in the Hispanic market and in our belief of the Hispanic fans have for Open-wheel racing and Mario in particular," said Pacific Motor Sports Team owner Tyler Tadovic. "The Hispanic Demographic is the fastest growing market in the United States and a very important fan base for the Indy Car Series."
"Our audience will enjoy watching his efforts in qualifying and on race day," said Russ Dodge, WEDJ general manager. "We are also looking forward to our promotions with the primary sponsor, Mexico City Tourism."