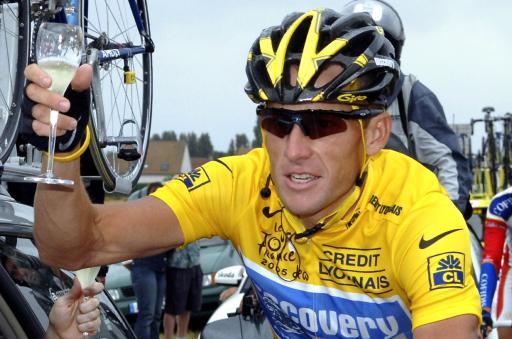 Lance Armstrong could give the Indy Racing League a big boost this month.
Versus is the TV home of the Tour de France in the U.S. And when Armstrong rides the three-week-long race, the telecasts routinely reach more than 1 million TV households nationwide on a daily basis. Versus' biggest ratings numbers ever came during Armstrong's reign as Tour de France champion, and his return to the Tour after a three-year retirement is sure to get stronger than normal ratings.
Versus, which is in its first year of airing IRL races, is using July to heavily promote the open-wheel racing series and its drivers during its amped up Tour coverage.
Versus says 33 million viewers in 2008 watched some of the cycling event, and there was an 80 percent increase in the number of male viewers ages 18 to 34, a demographic that should be attractive to IRL marketers. This year, TV analysts think more than 40 million viewers will tune in.
It's important to note that Versus has significantly more subscribers now than in the previous years Armstrong was racing, so its viewership should be up from the last time the Texan drove ratings up.  Versus will air the Tour live every morning and telecast a prime-time race show every evening.
Versus officials project improving its Internet activities for this year's Tour too. Last year, Versus' Web site, versus.com, streamed 6.5 million video views—almost double its 3.4 million views in 2007. This year, that number could ebb toward 10 million.
While cycling isn't a huge spectator sport in central Indiana, it scores strong ratings in cities like Los Angeles, San Diego, Denver, Chicago, New York and Philadelphia. Those are markets—certainly in size—IRL marketers ought to be interested in.
Versus officials seem to get the picture. Viewers couldn't watch 15 minutes of Tour coverage during the opening July 4 weekend without seeing an IRL commercial. And we're not just talking about 10-second spots. The 30- and 60-second spots feature the likes of Graham Rahal and Tony Kanaan giving their unique take on the sport. IRL marketers must be hoping Versus rolls out other drivers during the Tour telecasts in July. The series' July 26 race in Edmonton also is getting heavy promotion.
While the two sports might not seem particularly related, the types of enthusiasts who like watching riders ride bicycles down the French Alps at 60 miles an hour, are often the same types of people who like watching other thrill-seeking sports. And people who like racing … well, they like racing … whether bicycles, cars or just about anything else on wheels.
What the IRL is getting virtually free, other corporate sponsors are paying big bucks for. American Honda, Cadillac, General Mills, Nike and Hampton Inn Hotels are making big ad buys during Versus' Tour coverage, which includes 250 hours in high-definition.
Versus will air the final seven IRL races this season.
To follow The Score on Twitter:
http://twitter.com/ibjthescore
.