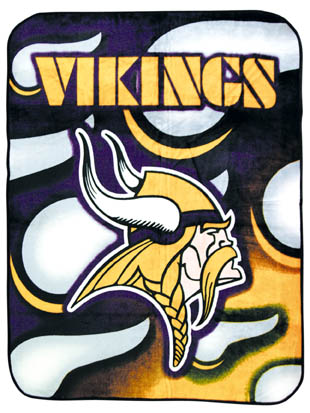 Locally based merchandiser MainGate Inc. continues scoring deals with National Football League teams. Today, company officials announced they signed a 10-year deal to be the exclusive retail and merchandising company for the Minnesota Vikings.
In the last two years, MainGate has inked deals with the Indianapolis Colts, St. Louis Rams, Kansas City Chiefs and Detroit Lions. MainGate has become known in NFL circles for its ability to develop and operate retail Web sites and in-stadium stores.
MainGate, which has enjoyed double-digit percentage growth in recent years and has 180 full-time employees, also has merchandising agreements with the Indiana Pacers, New Jersey Nets, Indy Racing League driver Danica Patrick and the NHRA among others.
On July 1, MainGate signed an agreement to design products and manage on-line retail sales for the Susan G. Komen for the Cure, the nation's leading breast cancer awareness and outreach organization. MainGate will revamp the ShopKomen.com Web site and redesign many of the pink products for which the organization has become known. The sale of the Komen products support breast cancer research and outreach worldwide.
The Vikings partnership, which formally began on June 27, positions MainGate to operate all three Vikings Locker Room mall stores, as well as merchandise locations throughout the Metrodome and at the team's training camp in Mankato, Minn. MainGate will also operate all of the Vikings online merchandise sales.
"We are extremely excited to work with a proven company that matches our desire to offer excellent Vikings products and outstanding customer service," said Steve LaCroix, Vikings vice president of sales and marketing. "We are like-minded in our goal to provide fans the very best quality and variety of merchandise at affordable prices."
"Growing merchandise sales and protecting the Vikings brand are our goals for this program and we are 100 percent confident we will accomplish those goals," said MainGate CEO Dave Moroknek.
To follow The Score on Twitter:
http://twitter.com/ibjthescore
.