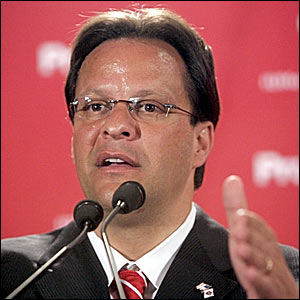 Banter by Indiana University and University of Kentucky men's basketball coaches Tom Crean and John Calipari about a neutral site match-up has fueled speculation the game could return to Indianapolis.
Calipari, who is preparing for his first season at UK, has openly discussed his desire to play more neutral site games. Tom Crean, one of the sport's great marketing coaches, has intimated that he is open to the idea. Crean understands the benefits of connecting with the school's alumni—for financial and recruiting reasons, and there is no bigger concentration of IU alums than in Indianapolis. Other sites that could be considered are Louisville, Chicago and even New York.
"If we move the Kentucky series it will be special and it will benefit both schools," Crean said recently on his on-line Twitter page. "We want our fans to be able to be a part of great things."
When asked about Crean's Tweet, IU athletic department spokesman J.D. Campbell said, "Nothing has been discussed publicly."
Officials for Lucas Oil Stadium, which would seem to be the most ideal local venue for the match-up, said they have not been contacted by IU or UK officials about hosting the game.
For the last four years, the IU-UK match-up has rotated between the two schools' campus arenas. The game is set to be played in Assembly Hall this coming season. Before that, however, the match-up rotated between Indianapolis and Louisville, and often played before huge crowds at the RCA Dome.
To follow The Score on Twitter:
http://twitter.com/ibjthescore
.