About

Events

Features

During the cancer journey, support improves survival outcomes
Breast Cancer Risk Factors
Make your annual mammogram a girls' day
Young women must remain vigilant as cases rise
Genetic screening for breast, other cancers now part of annual doctor's visit
Knowing breast cancer risk key to positive outcomes
The importance of clinical trial enrollment in breast cancer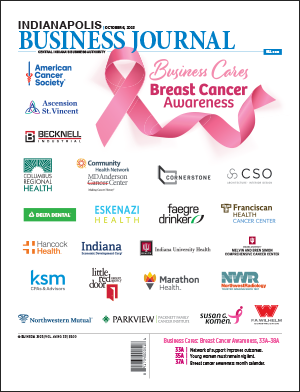 View the interactive edition
Welcome to IBJ's 2023 "Business Cares: Breast Cancer Awareness" microsite.
Breast cancer treatment has come a long way, with survival rates at all–time highs. One key to this success is early detection, a topic that health care providers can't stress enough. Here's what you'll find on this year's microsite:
Community Health Network is focusing on genetic testing by incorporating it into annual doctor visits.
The American Cancer Society's Grab Your Girls campaign is encouraging women to make their annual screening a group event.
Franciscan Health is stressing the importance of knowing your personal risk factors and not relying only on widely available information.
Ascension is warning younger women to get screened as the incidence of breast cancer has jumped among women under 45.
IU Health is promoting the importance of clinical trials in developing new treatments, reminding women that trials aren't just for women with advanced cases.
The American Cancer Society reminds us of the importance of access to care and follow-up support in the fight against breast cancer.
Thanks to the 22 companies and organizations listed below that sponsored this important section of IBJ. Their investment will fund a Breast Cancer awareness campaign throughout the month of October via print, digital and e-newsletter platforms.
And thanks to our readers. We hope you'll support our sponsors as they join all of us in working to improve awareness and treatment of breast cancer.
Sincerely,
Nate Feltman
Publisher, President & CEO
Breast Cancer Events

in Indy
ONGOING EVENTS
Raise Some Dough for Komen
Through Oct. 31. Mellow Mushroom (2340 E. 116th St., Carmel) is partnering with Susan G. Komen to Raise Some Dough. Mellow Mushroom will donate a minimum of $25,000 through proceeds generated from the sales of featured menu items. $1 will be donated to Susan G. Komen for each purchase of a featured menu item. Plus, Mellow Mushroom will donate $5 to Susan G. Komen for every $25 of Mellow Mushroom gift cards purchased online from October 3-16, 2023. Guests will receive a $5 bonus.
Thriving After Cancer Virtual Workshops
Mondays at 6:30 PM. Workshops are designed to focus on all aspects of wellness, from how to eat and be more active to coping with fear of recurrence and empowering yourself after a cancer diagnosis. Upcoming Workshop: Better Sleep. We know that sleep is important to our overall health and well-being. We also know that many people struggle with getting good quality sleep. In this presentation, we will discuss some reasons we do not get quality sleep and suggestions on helping yourself address some of these barriers. Visit ECOMMUNITY.COM/SURVIVORSHIP or call 317.621.4961 for information and registration.
Guided Meditation
Thursdays in October, 5:30 PM. Instructor Allyson Broadstreet leads this relaxation technique by using breath and mental images to bring participants to a place of peace and calmness. Find a comfy spot and join in on these soothing sessions. Visit ECOMMUNITY.COM/SURVIVORSHIP or call 317.621.4961 for information and registration.
Gentle Stretch Yoga
Mondays in October, 5:30 PM. Survivors, caregivers and Community staff are invited to attend this free program. Yoga has been shown to increase flexibility and strength while decreasing stress and toxins. Join us and make a positive change in your life! All fitness levels welcome. Visit ECOMMUNITY.COM/SURVIVORSHIP or call 317.621.4961 for information and registration.
Tai Chi Flow for Health
Wednesdays in October, 5:30 PM. Instructor Christine Bhe leads tai chi and qigong exercises in a continuous flowing format with a focus on gentle, low-impact mind-body healing. Anyone may participate regardless of experience or fitness level. Movements will evolve from week to week with new additions to keep repeat participants engaged. Modifications will be made as needed for participants with limited mobility or other concerns. All fitness levels welcome. Visit ECOMMUNITY.COM/SURVIVORSHIP or call 317.621.4961 for information and registration.
DATE-SPECIFIC EVENTS
Pink Workout
Oct. 7, 8:15 AM to 9 AM. The Fitness Boutique, 1612 N Lynhurst Dr, Speedway. The Fitness Boutique will hold its second annual Pink workout. 100% of proceeds will go to the IWIN Foundation, supporting Hoosiers affected by breast cancer. Visit thefitnessboutique.com to sign up.
Roots Burger Bar
Oct. 12. Roots Burger Bar, 12552 N. Gray Road, Carmel, will give 10% of the day's sales to the IWIN Foundation, supporting Hoosiers affected by breast cancer. Fifty cents of every special pink drink and pink shake sold in the month of October will benefit IWIN.
Wabash Valley MORE THAN PINK Walk
Oct. 14, 8:30 AM. St. Mary of the Woods College, Terre Haute. Visit KOMEN.ORG to register and for more information.
Jump 2 Donate
Oct. 20. Adrenaline Family Adventure Park, 10080 E. 121st St., Suite 182, Fishers. Adrenaline Family Adventure Park is donating 100% of proceeds to the IWIN Foundation, supporting Hoosiers affected by breast cancer.
The Human Bean Indy
Oct. 20. The Human Bean Indy, 5405 N. Keystone Ave. All food and drink sales on Oct. 20 will be donated to help fight breast cancer.
Ball in Pink
Oct. 29, 6 PM to 9 PM. Mojo Up Sports Complex at Finch Creek, 16289 Boden Road, Noblesville. M14Hoops and all the businesses in the Mojo Up Sports Complex at Finch Creek are teaming up and offering their own training clinics for charity. Clinics are for 3rd- 12th grade boys & girls. $35 per player. All proceeds from the event will be donated to the IWIN Foundation, supporting Hoosiers affected by breast cancer. All Players receive a free T-shirt and training session. Live DJ, Free Throw Shootout Contest, Raffles, and much more! Players must bring their own ball. Pre-registration is required for this event. No signups at the door. Register at: indy. m14hoops.com/ball-in-pink
Indianapolis Discovery Ball
Nov. 11, 6 PM-Midnight. Indianapolis Marriott Downtown, 350 W. Maryland St. The American Cancer Society's Indianapolis Discovery Ball is a premier gala event that brings together more than 550 corporate and community leaders, veterans, survivors, donors, and partners who are passionate to end cancer as we know it, for everyone. Since 2009, the Indianapolis Discovery Ball has raised more than $5 million to support the American Cancer Society's mission to improve the lives of people with cancer and their families. This year's event theme is Fire & Ice. The event will start with a cocktail reception and silent auction, as well as a signature cocktail ice luge, followed by an inspiring dinner program and live auction, and will conclude with a late night party featuring the band Toy Factory, with dancing and late night treats. Visit indydiscoveryball.org for information and registration.
During the cancer journey, support improves survival outcomes
Content provided by American Cancer Society
Although female breast cancer has become the most diagnosed cancer worldwide, the number of women dying from breast cancer has declined by 43% since 1989, mainly because of early detection and improved treatment. According to the American Cancer Society, the chance of survival improves when people living with breast cancer receive equitable screening and treatment, emotional support and connection, and access to cost-reducing programs.
"There are effective screening tests and treatments for many types of breast cancer," said Brad Burk, Senior Executive Director of the American Cancer Society in Indiana. "But, ensuring everyone has equitable access to screening and treatment is a key component of improving cancer outcomes. Finding emotional support from a community of survivors can make the journey of survivorship much easier."
The American Cancer Society recommends breast cancer screening for those at average risk beginning at age 45, with the option to begin at age 40. If breast cancer is found, the person diagnosed develops a treatment plan with their healthcare team.
For Ann Kavalec, treatment included a 10-hour surgery and four months of chemotherapy.
"I was diagnosed with triple negative breast cancer in December of 2015," said Kavalec. "I went to my doctor for a routine mammogram in July, which came back clear—but just four months later, in November, I noticed a lump in my right breast. The cancer grew really quickly."
Kavalec credits having a network of support for helping her get through her cancer diagnosis and treatment.
The American Cancer Society offers support to those facing a breast cancer diagnosis in the following areas:
Community Connection – The American Cancer Society's Reach to Recovery program provides a network of people who understand the emotional toll of a breast cancer diagnosis. The program matches people diagnosed with breast cancer to trained volunteers who are also survivors. This virtual connection provides support and a listening ear from someone who has walked the same path.
Access to Treatment – Maintaining a consistent treatment schedule is important in effectively managing breast cancer, but it is not easy for everyone to get to treatment appointments due to cost, distance or ability. This can cause missed appointments and a lessened adherence to the treatment plan, harming the health of the person diagnosed. Having a reliable ride to appointments and a place to stay if travel is required ensures more people receive the vital treatment they need. Through transportation and lodging grants and its Road to Recovery program and Hope Lodge communities, the American Cancer Society ensures anyone who needs a ride or a place to stay during treatment has one free of charge.
Appearance Resources – Sometimes cancer treatment changes the body a survivor has always known. The American Cancer Society's tlc (Tender, Loving Care) program offers wigs, hats and scarves, or undergarments made especially for those who have had mastectomies or other breast surgeries.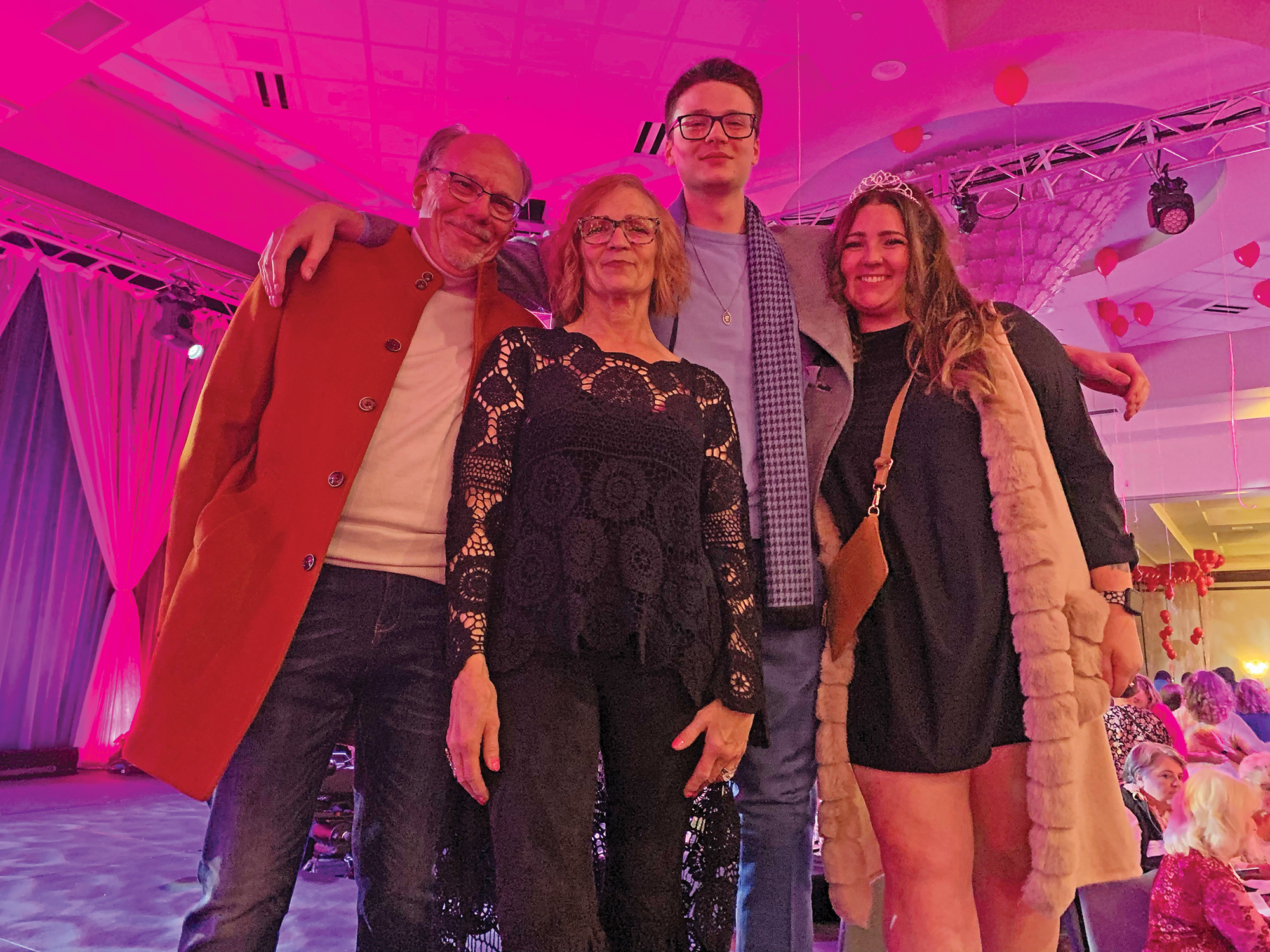 "A lot of light came out of the darkness of enduring cancer, and I am gratified to be able to pay the support I received forward by helping others who have been victimized by this pernicious disease," Kavalec said.
Kavalec serves on the American Cancer Society's Board of Ambassadors, raising funds to improve the lives of people with cancer and their families through advocacy, research, and patient support, to ensure everyone has an opportunity to prevent, detect, treat, and survive cancer.
There are more than four million breast cancer survivors in the country today. This includes those who completed treatment and those still undergoing treatment.
For more information about support programs offered by the American Cancer Society, visit cancer.org or call 1-800-227-2345.
Breast Cancer Risk Factors
Breast cancer can start in any part of one or both breasts. For females in the US, breast cancer is the most common cancer (after skin cancer) and the second-leading cause of cancer death (after lung cancer).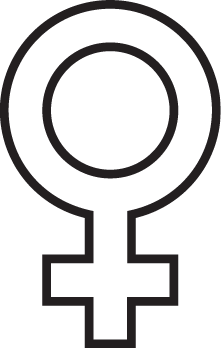 Gender
This is the main risk factor for breast cancer. Males can also get breast cancer, but it is much more common in females.
Age
As a person gets older, their risk of breast cancer goes up. Most breast cancers are found in females age 55 or older.
Personal or family history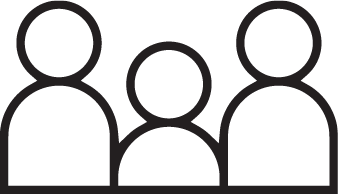 Someone who has had breast cancer in the past or has a parent, sibling, or child with breast cancer has a high risk of getting it. Having more than one close blood relative increases the risk even more. It's important to know that most people with breast cancer don't have a close blood relative with the disease.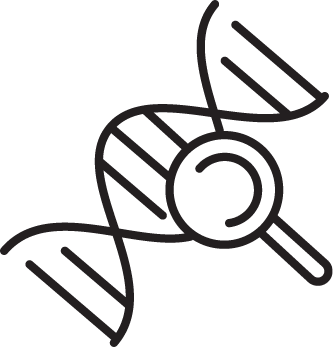 Inheriting gene changes
Certain gene changes (most commonly in BRCA1 and BRCA2 genes) can create a higher risk for breast cancer.
Starting menstruation early or having late menopause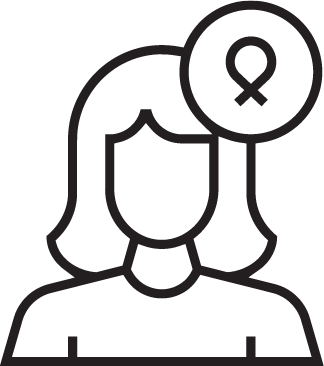 There may be a higher risk due to longer exposure to the hormones estrogen and progesterone
Having dense breast tissue
People whose breasts appear dense on mammograms have a higher risk of breast cancer. Dense breast tissue can also make it harder to see cancers on mammograms.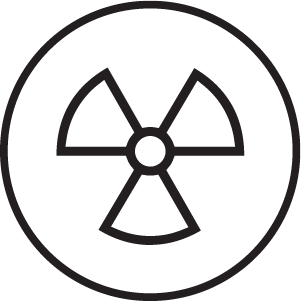 Having radiation to the chest
Females who were treated with radiation therapy to the chest, especially as a teen or young adult, have a much higher risk for breast cancer.
Some benign breast conditions
Certain non–cancerous breast conditions can increase the risk of getting breast cancer.
Lifestyle-related risk factors for breast cancer: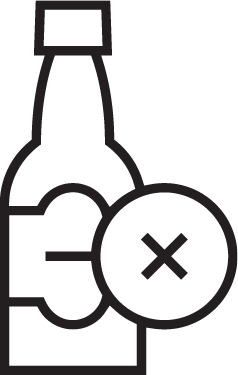 Drinking alcohol
Excess body weight, especially after menopause
Not being physically active
Getting hormone therapy after menopause with estrogen and progesterone therapy
Never having children or having a first child after age 30
Certain types of birth control
Prevention
There is no sure way to prevent breast cancer, and some risk factors can't be changed, such as being born female, age, personal or family history of the disease, and inherited gene changes. But there are things a person can do that can help lower the risk for breast cancer. Avoiding or limited alcohol, getting regular physical activity, and getting to and staying at a healthy weight might help lower risk.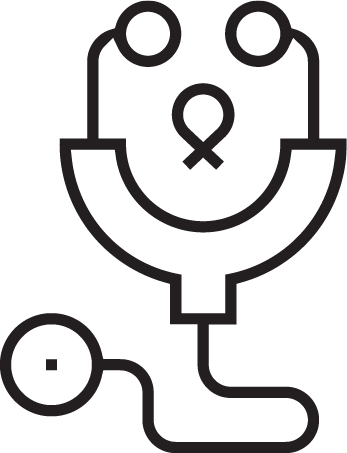 If you have a famiy history or inherited gene changes, your health care provider may have you see a genetic counselor or recommend certain medicines or procedures. They can help you better understand your risks and make informed decisions about your care.
Make your annual mammogram a girls' day
Content provided by American Cancer Society
Today, there are more breast cancer survivors in the US than ever before—4 million and counting. This is largely due to early detection and improved treatments. Adherence to the American Cancer Society's guidelines on regular screening could catch cancer early when it may be easier to treat. To improve screening rates in Indianapolis, the American Cancer Society's "Grab Your Girls" campaign encourages women to hold each other accountable for getting screened by making it a group activity.
"Breast cancer screening saves lives, but we know sometimes scheduling screening doesn't make it to the To Do list," said Ashley Noonan, director of Regional Integrated Marketing at the American Cancer Society. "We launched 'Grab Your Girls' to inspire women to connect with their friends, sisters, mother, aunts, and anyone else who is 45 and older, schedule a date and get screened. Making it a group activity whether you're in the same town or across the country keeps everyone accountable for getting it done and allows for a little group celebration."
Breast cancer is the most commonly diagnosed cancer among US women after skin cancer. It is also the second leading cause of cancer death in women, but the leading cause of cancer death among Black and Hispanic women.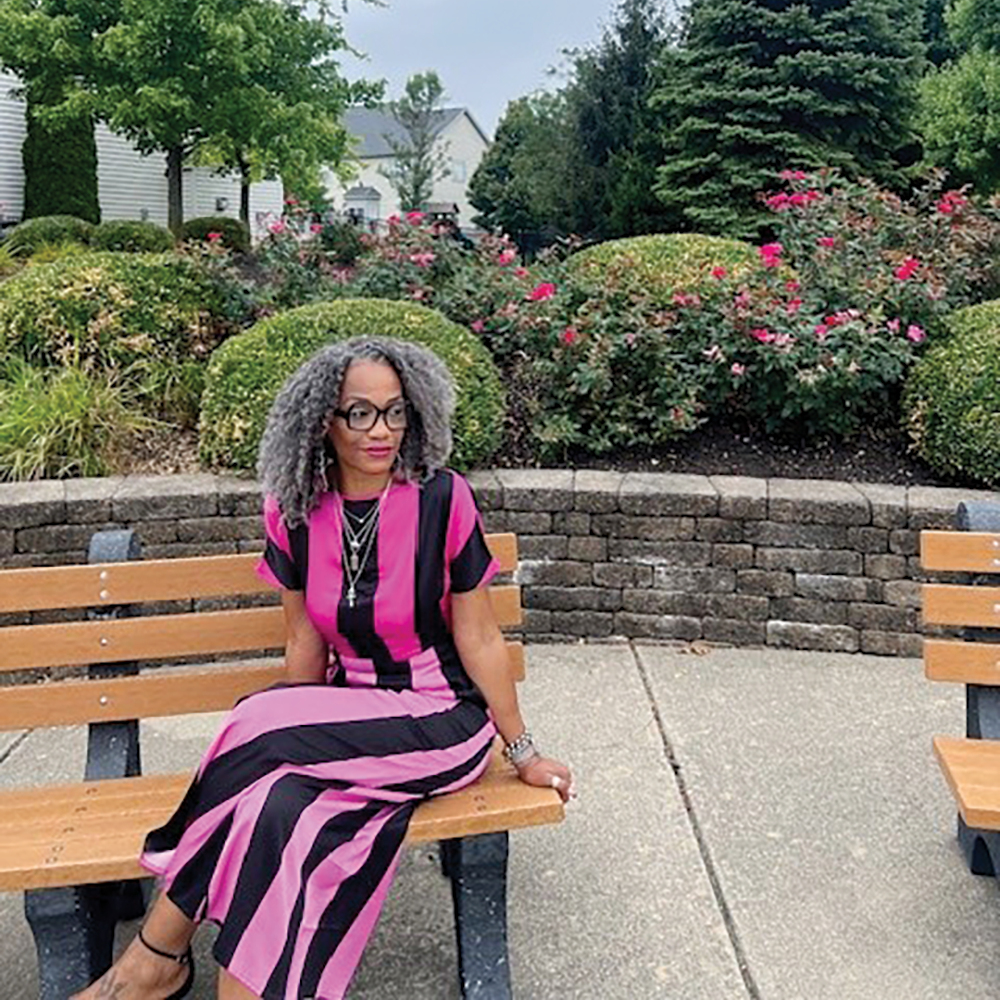 "Current five-year survival rates for female breast cancer are 91%," said Brad Burk, Senior Executive Director of the American Cancer Society in Indiana. "That's a huge jump from what we saw 40 years ago when it was 75% or even 25 years ago when it was 87%."
The ACS recommends annual breast cancer screening for those at average risk beginning at age 45 with the option to begin at age 40. Factors such as family history, genetics and lifestyle choices can influence when screening should start and how often someone should get screened.
After noticing a lump in her right breast, Alicia West was diagnosed with Stage I breast cancer in 2018. Now, she regularly calls, texts, e-mails and FaceTimes her friends and family to remind them to get their annual screening.
"Early detection is key," West said. "I remember my doctor told me when I was diagnosed that 'this is a curable condition, we caught it early.' Knowing the importance of early detection from my personal cancer experience, I encourage the women in my life to get screened."
To join the "Grab Your Girls" movement, make your next group gathering a self-care celebration:
Invite your friend, sister, cousin, mother, grandmother, or coworker to look at calendars and choose four or five days that would be free for screening.
Nominate one group lead who will call the nearest screening location to schedule the appointments or ask everyone to schedule their own appointment at the screening location near them.
Decide what to do together before or after screening. You can have a great meal, go on a hike, or bike ride, check out a movie, get a pedicure, or schedule a virtual meet up, anything the group would enjoy.
Schedule next year's screening before you leave the screening location.
For more information and resources, go to: cancer.org/getscreened
Young women must remain vigilant as cases rise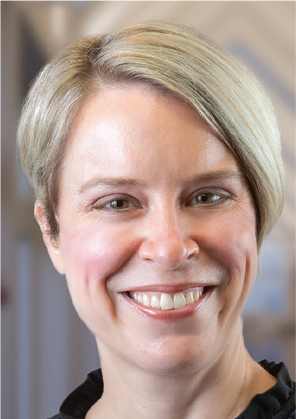 By Dr. Erica M. Giblin
Over the last decade of my breast surgical oncology practice, I have noticed an undeniable increase in young patients (age 45 and younger) with breast cancer coming through the doors.
The American Society of Breast Surgeons has a forum where breast surgeons around the world can communicate and share information and recommendations. Breast cancer surgeons participating in this forum have also raised the issue of increasing numbers of young women with breast cancer being seen on a routine basis.
It has been documented that there has been an increased incidence of breast cancer in American women aged 15-39 since 2004. Data shows that breast cancer is the most common type of cancer in American women ages 15-39 with a cancer diagnosis. In the United States, 10-11% of all new breast cancer cases are diagnosed in women younger than 45. A study published in August 2023 analyzed the patterns of cancer increase among people younger than 50 in the US from 2010-2019 and found a nearly 1% per year increase in breast cancer incidence in women under the age of 50.
Young women with breast cancer have been described as ranging from under 35 to 45. Only 10-15% is due to an inherited gene mutation such as BRCA. That means about 90% of young women diagnosed with breast cancer do not carry a genetic mutation. In fact, more literature is demonstrating a worldwide increase in breast cancer incidence, which appears to be higher in young women. While an increase in breast cancer diagnoses can be attributed to better and more comprehensive screening (i.e., routine annual mammography), this does not explain the increase in breast cancer rates of women who have not yet started screening imaging (i.e., women younger than 40).
Advanced disease at diagnosis is noted in two-thirds of young women diagnosed with breast cancer.
A US study on breast cancer with distant metastatic involvement demonstrated an average increase of 2% per year in the 25-39 age group over a 34-year interval.
Why is the incidence of breast cancer, particularly at advanced stages, occurring in young women? We don't really know. It is not due to an increase in genetic mutations (i.e., there is no increase in BRCA mutations in the population). There are very few studies on environmental exposure (processed foods, pesticides, water, plastic) to draw any substantive conclusions.
Research from England recently demonstrated that ultra-processed foods increase risk of certain cancers and increases risk of death from breast cancer. The study noted that for every 10% increase in ultra-processed food in a person's diet, there was an increase of 2% for cancer overall, and a 19% increase for ovarian cancer specifically. Each 10% increase in ultra-processed food consumption was also associated with increased mortality for cancer overall by 6%, alongside a 16% increase for breast cancer and a 30% increase for ovarian cancer.
These increased risk factors remained after adjusting for a range of socio-economic, behavioral and dietary factors, such as smoking status, physical activity and body mass index. Advanced maternal age may play a small role, but this is not conclusive. High breast density has been associated with an increased risk of breast cancer development.
Further research is needed to clarify the factors contributing to this increased incidence. However, the above findings underscore the importance of self-breast examinations and attention to breast lumps found in young women. Additional research is needed on potential breast cancer surveillance strategies in this group of young women.
To schedule a screening mammogram at Ascension St. Vincent, call 317-338-2273 or visit https://healthcare.ascension.org/specialty-care/cancer/breast-cancer/why-ascension/inasc-in-breast-cancer-care.
Giblin is a breast oncologist at Ascension Medical Group.
Genetic screening for breast, other cancers now part of annual doctor's visit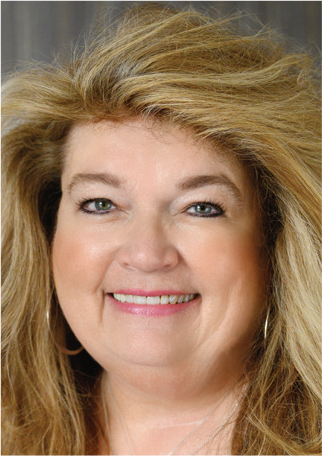 Content provided by Community Health Network
When a patient schedules their annual visit with their Community Health Network OB/GYN or primary care physician they receive a text asking to complete a genetics questionnaire. The questions, which inquire about family history and other cancer risk factors, are meant to determine if the patient is at a higher risk for breast and other cancers. If so, then the patient is encouraged to undergo genetic testing. This proactive screening is an original approach to cancer care at Community Health Network, and one that Linda Nielsen, DNP, believes empowers the patient to recognize cancer symptoms.
"What enticed me was the innovation," says Nielsen. "Many women don't realize they have a higher risk for breast cancer."
According to the American Cancer Society (Breast Cancer Facts & Figures 2022-2024. Atlanta: American Cancer Society, Inc. 2022) breast cancer is the most common cancer diagnosed among women in the United States; and it is the second leading cause of cancer death among women. Early detection is key to boosting survival rates.
Genetic testing can indicate whether a patient is prone to multiple types of cancer. While not a "crystal ball," test results do provide valuable insight that allows the patient to take preventive action or undergo enhanced screening protocols. The questionnaire asks whether the patient has family members diagnosed with cancer before the age of 50, more than one cancer in the family, a family member with rare cancers, several members of the same side of the family with cancer, or a family member with a known gene mutation—all risk factors. If the answers to the questionnaire determine a patient has an elevated risk for developing cancer, they are prompted to take a genetic test during the office visit. Within three weeks, another text links them to the results.
A positive result indicates a genetic mutation was found and the next step is to connect with a genetic counselor to discuss the results and their implications. They are then referred to Community's Cancer Prevention and Genetics Center through annual follow up visits.
"We become a resource for patients who may have a concern," says Nielsen, a nurse practitioner who oversees the Cancer Prevention Center as part of Community's Cancer Prevention and Genetics Center program. The center includes board-certified advanced practice providers, board-certified genetic counselors and an oncology genetics team working together. It is a unique approach to care, but one that aligns with Community's commitment to accessibility, convenience and its "patients first" values. This detailed personalized plan may include more frequent screenings, starting screenings earlier, or using other new specialized methods to enhance early detection.
It is estimated that inherited mutations play a role in the development of about 5 to 10 percent of all cancers. "Earlier intervention and better prevention and risk reduction empower patients to be advocates for their health since they will know signs and symptoms," explains Nielsen.
Community looks to innovation and partnerships to provide the best possible patient outcomes. In addition to offering the genetics questionnaire, Community was among the first health care systems in central Indiana to provide another kind of cancer screening that can detect the likelihood of up to 50 distinct types of cancer through a simple blood draw for patients who qualify. This test is designed to detect DNA from cancer cells floating in the blood stream.
Nielsen has worked in oncology for decades and has been with Community Health Network for four years. She believes using innovative screening technologies along with access to genetic testing provides fresh solutions for patient health.
"It's important because we can find genetic mutations and act on them which can save lives, all while keeping patients at the center of their care." For Nielsen, who believes cancer care is her calling, it is about creating an exceptional experience for every patient and helping them navigate the uncertainty of a cancer diagnosis. "There is always hope. Sometimes hope for (a cancer patient) is the next 24 hours."
If a patient qualifies for genetic testing, insurance usually covers the cost of the test. Patients interested in learning more should contact their doctor.
Knowing breast cancer risk key to positive outcomes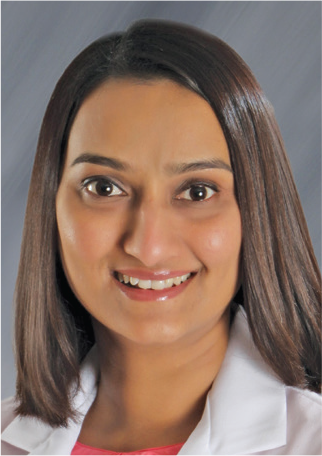 By Dr. Meghana Raghavendra
In the not so distant past, most people got the bulk of their health care information directly from their primary care physicians and medical specialists.
Today, most of us have access to information at our fingertips via our cell phones 24 hours a day. With the proliferation of health-related stories being published by a variety of sources on a daily basis, it can be hard to know what to believe and how to respond.
Add to that the practice of consulting "Dr. Google" (i.e. patients using search engines to answer medical questions and self-diagnose) and you can see how confusing it can be to know what information to trust.
A widely reported study published in August in the respected JAMA Network Open raised some concerns about breast cancer being on the rise in younger women. The study examined cancer diagnoses in Americans under the age of 50 in 17 National Cancer Institute registries from 2010 to 2019.
The research found some cancers are now being diagnosed more often in adults under 50, with breast cancers being the most prevalent.
Another study published in early September in the journal BMJ of Oncology examining incidence, death rate and disease burden of cancer globally from 1990-2019 in people under 50 found comparable results. That study found cancer diagnoses are up by 79%, with breast cancer being one of the three cancers with the highest disease burden in 2019.
Major risk factors that were associated with increased mortality in the global study were tobacco use, having a diet high in red meat and physical inactivity, all of which can be controlled.
While it is true that breast cancer diagnoses in younger women are on the rise, it is important to note that survival rates are also on the rise. According to the American Cancer Society, the average five-year overall survival rate for female breast cancer is now 91%. When diagnosed in the earliest stages, the average five-year survival rate jumps to 99%.
The key to survival is early diagnosis, which can only be achieved with pro-active screenings and other testing and exams with medical professionals, which Dr. Google simply cannot do.
In May 2023, the United States Preventive Services Task Force issued new draft recommendations for breast cancer screening that lowered the age for women of average risk to start screening from 50 to 40 years old.
The key words in the recommendations are "average risk." Knowing your risk level begins with conversations with your family about the history of cancer among family members and continues with discussions with your doctor.
For those with a family history of breast and other cancers, genetic testing can provide information about individual risk. Genetic testing involves pairing detailed family medical history information with blood and tissue sample analysis to identify genetic mutations that can put a patient at increased risk for certain types of cancers, including breast cancer.
The information can then be used to develop a care plan, including targeted treatments, personalized risk-based screening schedules, lifestyle changes and sometimes, surgical options.
The bottom line is, knowing your risk level for breast cancer can help save your life. Having a relationship with your doctor, talking about concerns and family history, asking about testing options and discussing studies or stories you've heard in the news are all positive ways to take charge of your health and to help influence positive outcomes. Physicians, too, need to be sure they are truly listening to patients' concerns and fears while committing to improving cultural competency in medicine.
What will the next study reported in the news reveal about breast cancer trends? You can help write the story by assessing your personal risk today.
During this Breast Cancer Awareness Month, we should all pledge to have conversations with our physicians and family members to learn more about our own individual risks and develop personalized plans.
Franciscan Health offers a variety of options for mammograms. Instead of using Dr. Google, use your cell phone to schedule an appointment and find a location nearest you at FranciscanHealth.org/breastcare. The same link also contains a breast health risk assessment to help you and your doctors develop your own care plan.
Let's all work together for happier endings to breast cancer stories, for ourselves and future generations.
Raghavendra is a Franciscan Physician Network hematologist/oncologist with offices in Indianapolis and Columbus. The opinions are her own.
The importance of clinical trial enrollment in breast cancer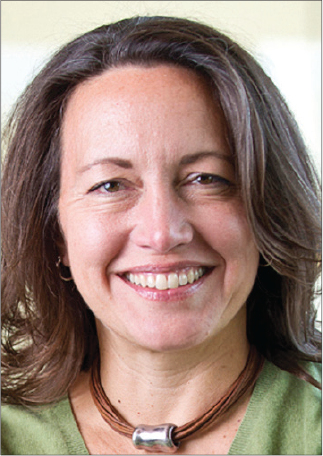 By Dr. Kathy Miller
Another October is upon us, marking nearly four decades of IU Heath raising awareness and recognition for Breast Cancer Awareness Month. Our annual efforts aim to educate people from all walks of life on breast cancer and the importance of early detection and quality care. Globally, breast cancer now represents one in four of all cancers in women, and as of this year, the state of Indiana has seen 5,810 new breast cancer patients.
While screenings and treatment remain top of mind, clinical trial enrollment among breast cancer patients remains a challenge, stemming from lack of information, understanding and resources surrounding clinical trial opportunities. This year, we are bringing clinical trials into the conversation and hope to keep it top of mind moving forward.
What are clinical trials?
Over the past 40 years, breast cancer treatment has greatly improved due to findings from clinical trials, and in 2023 modern clinical trials can be driven by precision medicine.
More specifically, clinical trials are research studies that test medical, surgical, or behavioral interventions in patients. The trials help determine if a new form of treatment or prevention, such as a new drug, is safe and effective in people. Before any new treatment is used, researchers work for many years to understand its effects on cancer cells in the lab and what side effects it may cause.
For example, clinical trials showed the benefit of tamoxifen (Nolvadex) and trastuzumab (Herceptin), and these drugs are now part of the standard of care for breast cancer.
Clinical trials may also aim to:
Find approaches to prevent a health problem, including in people who are healthy but at increased risk of developing a disease.
Test ways to diagnose a disease before symptoms arise.
Improve quality of life for people living with a life-threatening disease or chronic health problem.
Study the role of caregivers or support groups.
The impact of clinical trials
Clinical trials help offer life-changing treatments and advance our knowledge of diseases. The collaboration between volunteering patients, researchers, clinicians, and others plays a powerful role in creating new medicines and vaccines for every stage of breast cancer.
Clinical trials are the key to unlocking new cancer therapies. We continuously seek better outcomes for patients by exploring the genetics that drive tumors, learning what makes tumors more susceptible to treatment, and devising therapies to help defeat breast cancer while avoiding toxic side effects.
Additionally, these trials allow us to unlock the complexities of health equity. For example, Black women are more likely to have aggressive types of cancers at a younger age—and to die from breast cancer. Black women who survive breast cancer are also more vulnerable to some debilitating side effects. To understand this better, we're currently enrolling patients in national clinical trials that have the potential to significantly improve treatments and reduce side effects for Black women.
Clinical trial eligibility
It is a myth that clinical trials are only for patients who have advanced cancer that is not responding to treatment. In fact, trials are available for all stages of cancer. Any time you or a loved one need treatment for cancer, clinical trials are an option to think about.
Each clinical trial has eligibility criteria, which tells doctors who can participate. The criteria are stated in the trial listings and may include sex, age, type and advancement of cancer, genetic testing and potentially more. You are always encouraged and welcome to talk to your doctor or contact the study organizers to clarify eligibility status.
Participating in a clinical trial does not limit treatment options. In fact, in some cases, it can open up more opportunities for treatment. However, it is important to understand that there are risks involved in clinical research—just as there are in routine medical care and the activities of daily living. Most clinical studies pose risks of minor discomfort, lasting only a short time. Some volunteer subjects do experience complications that require medical attention. The specific risks associated with any research trial are described in detail in the informed consent.
Fortunately for Hoosiers, the non-profit initiative All IN for Health provides opportunities for Hoosiers to participate in health research and clinical trials. Once you register to become a research volunteer, you will be contacted when you are matched to a study. There are opportunities for healthy and sick volunteers, as well as for family members of patients.
Every patient is unique, and clinical trials equip physicians with the knowledge to better tailor treatments to each individual. Most notably, clinical trials not only reveal results but offer hope for patients today and for future generations.
Miller is a breast oncologist and associate director of clinical research at IU Health Melvin and Bren Simon Comprehensive Cancer Center.