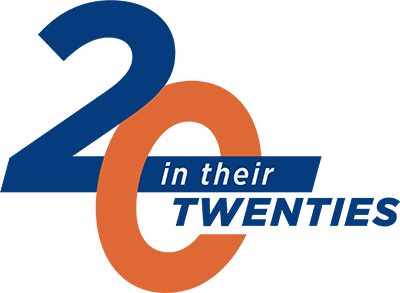 Date:
Tuesday, August 02, 2022
Location:
The Heirloom, 230 West McCarty Street, Indianapolis, IN 46225
Networking:
7:30 am
Program:
8:00 am
Subscriber Discount:
IBJ Subscribers save $10 on an individual ticket
Event Registration
IBJ Subscribers - Log in to receive your discounted price. Not a subscriber? Subscribe today.
Discount applies to Individual ticket purchase only. Excludes corporate table purchase.
Please check back for 2023 event details. Registration opens soon.
See below for 2022 information.
IBJ's 20 in their Twenties honors emerging leaders who are making an impact on their communities at the very start of their careers. These 20-somethings are entrepreneurs, engineers, volunteers and social justice advocates—and people who will continue to contribute in the decades ahead.
Keynote Speaker:

Fred Yeakey
Vice President
Providence Cristo Rey College & Career Preparatory High School