Engage Indiana Indianapolis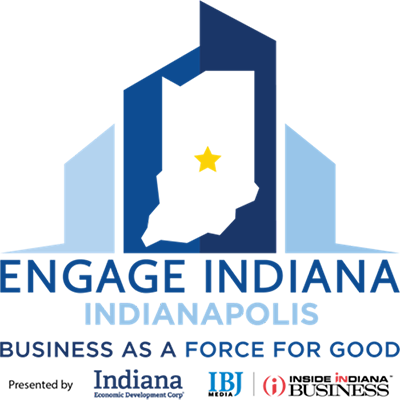 Please check back for 2023 event details. Registration opens soon.
See below for 2022 information.
This year at our Engage Indiana event, we will convene Indiana's C-suite executives, community leaders and business professionals to hear from Secretary of Commerce Bradley B. Chambers and a distinguished panel on how companies can take their engagement to the next level to help attract talent and work toward place making—two key priorities for the state's READI grant program.
Program will include the presentation of Indianapolis Business Journal's Michael A. Carroll award.
Date:
Wednesday, December 07, 2022
Location:
Westin, 241 West Washington Street
Program:
8:00 am
Subscriber Discount:
IBJ Subscribers save $10 on an individual ticket
Event Registration
IBJ Subscribers - Log in to receive your discounted price. Not a subscriber? Subscribe today.
Discount applies to Individual ticket purchase only. Excludes corporate table purchase.
Keynote Speaker / Moderator
Keynote Speaker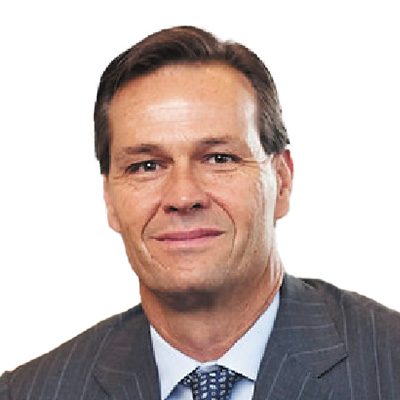 Bradley B. Chambers
Secretary of Commerce
State of Indiana
Bio
Secretary Chambers was appointed Secretary of Commerce for the state of Indiana and CEO of the Indiana Economic Development Corporation by Governor Eric Holcomb in the summer of 2021, serving as a member of Governor Holcomb's cabinet and leading the state's economic development efforts.
For more than 37 years, Chambers has been a leader in the investment, development and management of high-quality multifamily and mixed-use properties across the nation. As founder, president and CEO of Indianapolis-based Buckingham Companies, Chambers has led the strategic direction of the company's integrated divisions since he started the company as a student at Indiana University in 1984.
In addition to his role at Buckingham Companies, Chambers also serves as a founder and board member of the Buckingham Foundation Inc., a philanthropic organization focused on making a positive impact on communities within the mission areas of affordable housing, community and economic development, arts and culture, and childhood hunger. To date, the foundation has awarded more than $2.5 million in grants and sponsorships to 600 nonprofits.
Among his other community activities, Chambers serves as the chair of the Indiana State Fair Commission. He also is a member of the National Multi-Housing Council and Young Presidents' Organization and serves as trustee for St. Paul's Episcopal Church.
Panel Moderator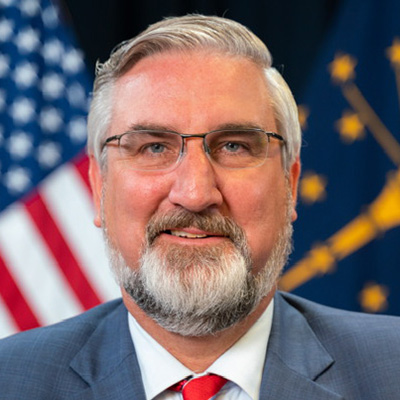 State of Indiana
Panelists
Featured Panelist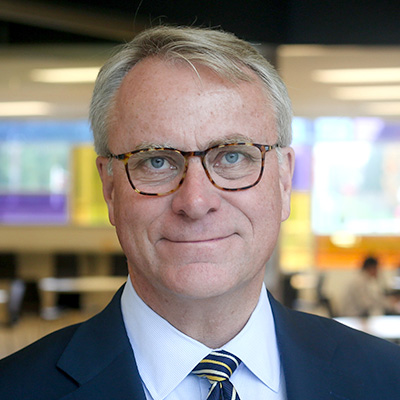 Daniel J. Elsener
President
Marian University
Bio
Welcomed in 2001 as its eighth president, Daniel J. Elsener has devoted himself to transforming what was then Marian College into the dynamic and celebrated Marian University we all know today. As president, Elsener has been committed to growing Marian University in both scope and magnitude, all with a cultivation of the deeper purposes of Catholic higher education. While pursuing this growth, he has brought renewed emphasis to Marian University's distinct mission to be a great Catholic university dedicated to providing students with excellent learning, teaching, and research in the Franciscan and liberal arts tradition. He has accomplished this by remaining firmly rooted in the values of the Sisters of St. Francis, the pioneering women who founded the college; These values are omnipresent among Marian University students and stakeholders alike – dignity of the individual, peace and justice, reconciliation, and responsible stewardship.
President Elsener holds a bachelor's degree in political science from Nebraska Wesleyan University, a master's degree in education administration from the University of Nebraska, further graduate studies at Wichita State University, Kansas State University as well as an honorary Doctor of Humane Letters degree from Nebraska Wesleyan University. He is an active member of the Indiana Chamber, and involved in several other organizations associated with Catholic colleges and universities. When called upon, he proudly serves as a consultant and/or speaker on a variety of topics, such as excellence in education, leadership development, stewardship, and institutional advancement.
When the Indianapolis Business Journal published its "Who's Who" in Health Care and Education in 2011, President Elsener was the only person to be named on both lists. In addition to this, he has received awards from the St. Thomas More Society (2012), the Association of Fundraising Professionals-Indiana (2013), Sagamore of the Wabash (2011 and 2015), Thomas W. Moses Good Scout Award (2017), Junior Achievement of Central Indiana Business Hall of Fame Laureate (2018), Teachers' Treasures Caring Spirit Award (2019), IBJ's inaugural Indiana 250 Award (2022), Indiana Chamber Workforce Development inaugural Leader of the Year Award (2022), and numerous others.
Dan and Beth Elsener have been united in their efforts to champion education as a vital component for advancing the dignity of each person throughout their 46 years of marriage. The Elsener family is centered on faith, love and service to others, and Dan and Beth strive to include their family of 9 children, along with their children's spouses, and their 35 grandchildren in their important educational efforts.
As a couple they have been recognized by several organizations for their efforts behind the growth and positive change within the education landscape of Indiana. In 2014 Elseners received the John Paul XXIII Spirit of Service Award from Roncalli High School and were chosen as the Community Service honorees for the 19th annual Celebrating Catholic School Values: Scholarship and Career Achievement Awards event, and in 2019 they were named Indiana Living Legends by the Indiana Historical Society.
Featured Panelist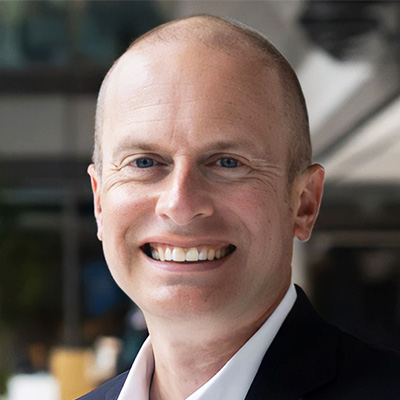 Michael Huber
Vice President for University Relations
Indiana University
Featured Panelist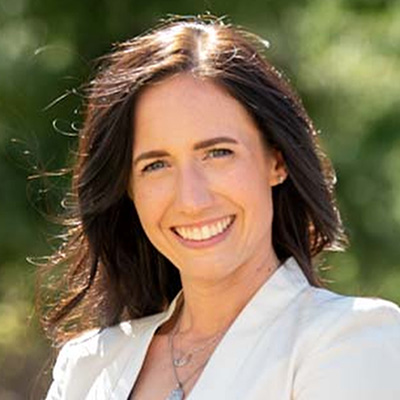 Kalen Jackson
Vice-Chair/Owner
Indianapolis Colts
Bio
Kalen Jackson is entering her 11th season as vice chair/owner. Jackson joined the team in 2010 as vice president and, along with sisters Carlie Irsay-Gordon and Casey Foyt, represents the next generation of Colts ownership. Like her sisters, she grew up with the Colts organization as a significant part of her life since birth. Jackson is involved in various functions of the organization, including coordinating the Irsay family's community and philanthropic efforts. She currently leads Kicking The Stigma, the family's initiative to raise awareness about mental health disorders and remove the shame and stigma often associated with these illnesses. Jackson currently serves on the national board of Project Healthy Minds and locally on the board of the United Way of Central Indiana. She also is president of the Indianapolis Colts Women's Organization. In addition, to representing the Colts at NFL Owners' Meetings, she serves on the league's Employee Benefits Committee. As the committee's youngest member, Jackson is responsible for administering club and league benefit plans, including plan design and amendment, benefit and administrative expense payments and employee eligibility issues. She graduated with honors in 2010 from Indiana University's School of Health, Physical Education & Recreation with a bachelor's degree in sports management and marketing. Jackson was born and resides in Indianapolis with her husband, Boyd Jackson, and their two daughters.
Featured Panelist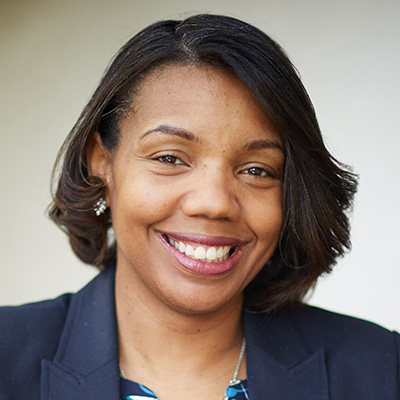 Aleesia Johnson
Superintendent
Indianapolis Public Schools
Bio
Dr. Aleesia Johnson serves as superintendent of Indianapolis Public Schools (IPS), the largest district in Indiana serving more than 30,000 students. Named superintendent in 2019, Johnson has entered her second decade of service as an educator, achieving success as a teacher, school leader, and administrator in both public charter and traditional district schools. She is the first Black woman to serve as superintendent in Indianapolis Public Schools.
A native of Evansville, Indiana, Johnson comes from a family of educators, including her mother, who is an elementary school principal; her grandfather, who was one of few African-American administrators in the Evansville area during the 1970s and 80s; and her grandmother, who worked as a high school classroom assistant. Growing up in her mother's middle school classroom, Dr. Johnson began her career as a 6th grade Science and Social Studies teacher.
Dr. Johnson holds a Bachelor of Arts degree in Psychology and African-American Studies from Agnes Scott College; a Master of Social Work in Children and Youth and Community Organizing from the University of Michigan; a Master of Arts in Teaching degree in Secondary Education and a Doctorate of Education in Educational Leadership, both from Oakland City University.
Dr. Johnson believes deeply in service not only to the students and families of IPS but also to the broader Indianapolis community. She demonstrates this belief through her membership on several local organizational boards including The Arts Council of Indianapolis, the Indianapolis 500 Festival, the IUPUI Board of Advisors, and the Board of Trustees for Ivy Tech Community College, Indianapolis Campus. She serves on the advisory board at Harvard University's Center for Education Policy Research and is also a member of the Aspen Superintendents Network as well as Chiefs For Change, a national advocacy organization of state and district education leaders. Dr. Johnson is privileged to also be an active member of Alpha Kappa Alpha Sorority, Incorporated.
Dr. Johnson and her husband, Andre, are the proud parents of an adult daughter, Deja, and three school-aged children, Frederick, Naomi, and Grace, who are also IPS students.
Featured Panelist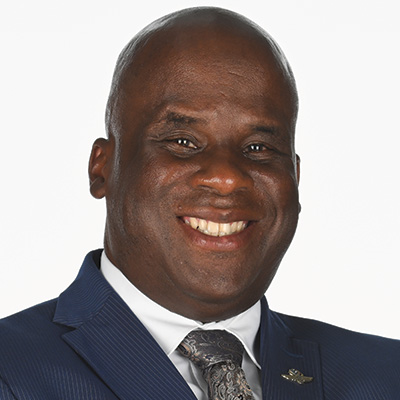 Jimmie L. McMillian
Chief Diversity Officer and Senior Corporate Counsel
Penske Entertainment Corp.
Bio
Jimmie McMillian proudly serves as Chief Diversity Officer and Senior Corporate Counsel for Penske Entertainment Corp. The company is comprised of INDYCAR, IMS Productions and the Indianapolis Motor Speedway, home of the Indianapolis 500 Mile Race.
As Chief Diversity Officer, Jimmie leads diversity and inclusion efforts across Penske Entertainment Corp. He's also charged with implementing key pillars of Race for Equality & Change, an initiative to provide opportunities for underrepresented women and men in the motorsports industry and open wheel racing.
As Senior Corporate Counsel, Jimmie's work comprises a variety of legal matters including managing litigation and legal risks, drafting new event and facility contracts, vendor and sponsorship agreements.
Jimmie is a graduate of Indiana University – Bloomington and the Robert McKinney Indiana University School of Law. Jimmie proudly serves as a board member for Marion County Public Defender's Agency, the United Way of Central Indiana, the Indianapolis Urban League and the Miracle Ride. More than a simple hobby, Jimmie also serves as President of 317 Ryders Motorcycle Club. He has served as a leader in local, state and national bar associations and has served as the Chair of The Racing Attorneys Conference.
Jimmie has shown a tireless commitment to improve the lives of young people and motivate them to succeed despite life's various obstacles through his outstanding leadership and mentorship of others. As a passionate motorcycle, sports car and racing enthusiast, Jimmie truly enjoys the ability to live his dream of working at the "World's Greatest Racetrack."
Jimmie lives in Indianapolis with his wife Lisa, their four children and four grandchildren.
Featured Panelist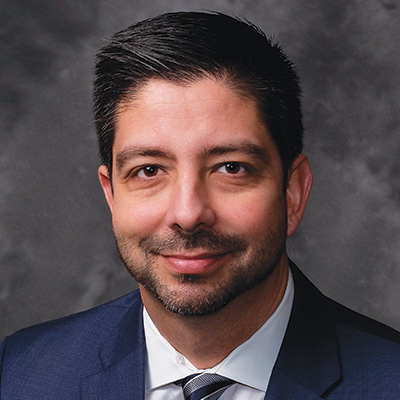 Rafael Sanchez
Chief Impact Officer & Indianapolis Market President, EVP
Old National Bank
Bio
Rafael Sanchez serves on Old National Bank's executive management team as EVP, Chief Impact Officer & Indianapolis Market President. Previously, Rafael served as President of Private Banking throughout Old National's entire corporate footprint. Old National Bank is headquartered in Evansville, with over $45 billion in assets, it is a top 100 U.S. Bank, the largest Indiana-based bank, and has been recognized as a World's Most Ethical Company by the Ethisphere Institute for ten consecutive years. Rafael is an attorney and former President and CEO of Indianapolis Power & Light Company (IPL), a utility that provides retail electric service to more than 490,000 customers primarily in Indianapolis as well as portions of other Central Indiana communities.
Prior to his presidency at IPL, Rafael was Vice President of Business Development & Legal Affairs for Fineline Printing Group. Prior to that, he was a partner at the law firm Bingham Greenebaum Doll, LLP. A native of Puerto Rico, Rafael moved to Indiana in 1996 in pursuit of a law degree. He is a highly respected business and community leader making significant strides in civic engagement since moving to Indianapolis in 2002.
Through his commitment and passion for the Indianapolis community, Rafael has served on several important boards and community initiatives. Rafael currently serves as Co-Chair for the Indianapolis 2024 NBA All-Star Game, President of the Crossroads BSA (Boy Scouts) Council, Director of the Community Health Network board, Secretary for the Indy Championship Fund and Immediate-Past Chairman of the Board of United Way of Central Indiana. He also currently serves as Immediate-Past Chairman of the Board of Indiana Latino Institute, as well as serves on several other nonprofit boards. Previously, Rafael served as Co-Chair for the United Way of Central Indiana's Community Engagement, as well as Treasurer of the Indy Chamber. In September 2017, the prestigious Sagamore of the Wabash award was bestowed upon Rafael by Governor Eric Holcomb for his long-standing civic engagement efforts as a leader in the Indianapolis community.
Rafael holds a bachelor's degree in Social Sciences and Political Science from the University of Puerto Rico and a law degree from the Indiana University Maurer School of Law. Rafael and his wife Marisol currently reside in Fishers with their three children: Marisa, 20, Alejandro, 16, and Eliana, 13.