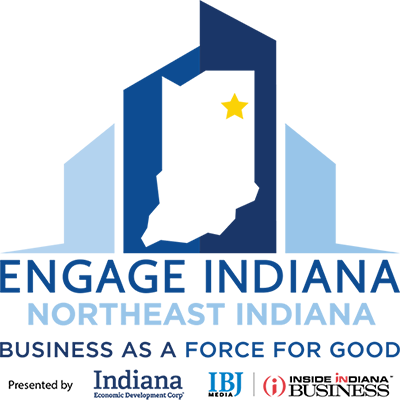 Please check back for 2023 event details. Registration opens soon.
See below for 2022 information.
At our first Engage Indiana event in Northeast Indiana, we will convene Indiana's C-suite executives, community leaders and business professionals to hear from Secretary of Commerce Bradley B. Chambers and a distinguished panel on how companies can take their engagement to the next level to help attract talent and work toward place making—two key priorities for the state's READI grant program.
Date:
Tuesday, November 29, 2022
Location:
Grand Wayne Center, 120 W Jefferson Blvd, Fort Wayne, IN 46802
Lunch / Program:
12:00 – 2:00 pm
Subscriber Discount:
IBJ Subscribers save $10 on an individual ticket
Event Registration
IBJ Subscribers - Log in to receive your discounted price. Not a subscriber? Subscribe today.
Discount applies to Individual ticket purchase only. Excludes corporate table purchase.
Keynote Speaker / Moderator
Keynote Speaker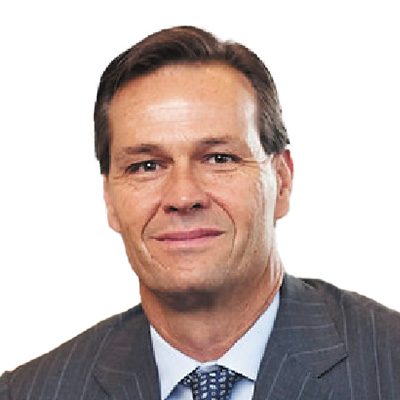 Bradley B. Chambers
Secretary of Commerce
State of Indiana
Bio
Secretary Chambers was appointed Secretary of Commerce for the state of Indiana and CEO of the Indiana Economic Development Corporation by Governor Eric Holcomb in the summer of 2021, serving as a member of Governor Holcomb's cabinet and leading the state's economic development efforts.
For more than 37 years, Chambers has been a leader in the investment, development and management of high-quality multifamily and mixed-use properties across the nation. As founder, president and CEO of Indianapolis-based Buckingham Companies, Chambers has led the strategic direction of the company's integrated divisions since he started the company as a student at Indiana University in 1984.
In addition to his role at Buckingham Companies, Chambers also serves as a founder and board member of the Buckingham Foundation Inc., a philanthropic organization focused on making a positive impact on communities within the mission areas of affordable housing, community and economic development, arts and culture, and childhood hunger. To date, the foundation has awarded more than $2.5 million in grants and sponsorships to 600 nonprofits.
Among his other community activities, Chambers serves as the chair of the Indiana State Fair Commission. He also is a member of the National Multi-Housing Council and Young Presidents' Organization and serves as trustee for St. Paul's Episcopal Church.
Panel Moderator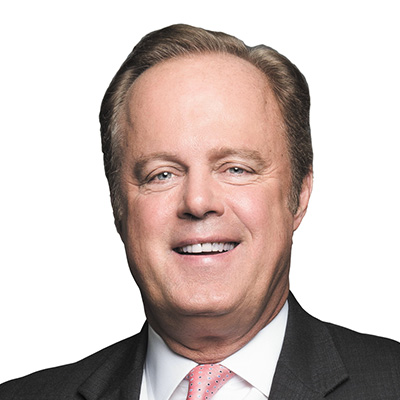 Gerry Dick
Division President
Inside INdiana Business
Bio
In June 2000, broadcast news veteran Gerry Dick and technology entrepreneur Scott A. Jones formed Grow INdiana Media Ventures, LLC, a media company created to deliver Indiana business news and information through multiple media sources. Mr. Dick is president and managing editor of Inside INdiana Business, a division of IBJ Media.
GIMV properties include the EMMY-award-winning Inside INdiana Business with Gerry Dick, Indiana's most-watched local business television program; InsideIndianaBusiness.com; Inside INdiana Business Radio, The INside Edge Morning Briefing and Midday e-newsletters and a variety of interactive and mobile media products.
Mr. Dick is also a frequent keynote speaker and moderator on issues related to the Indiana economy and serves as a business analyst for CBS4 & FOX 59 (Indianapolis) and 93.1 WIBC (Indianapolis).
Mr. Dick's broadcast news background includes 14 years as a principal reporter and field anchor at WRTV (ABC) in Indianapolis. While at WRTV, he reported on issues facing communities throughout Indiana and neighboring states. His work received an Emmy nomination for a 1993 series on Indiana companies doing business along the U.S.-Mexico border. He has also held reporter and anchor positions at television stations in Fort Wayne and Terre Haute.
Prior to the creation of Grow INdiana Media Ventures, Mr. Dick served as senior vice president of the Indianapolis Economic Development Corporation, where he was responsible for a broad range of initiatives, including marketing, communications, advertising and media relations.
Mr. Dick has three times been presented with the state's top honor, the Sagamore of the Wabash, by Governors Kernan, Daniels and Pence. He has also received Ernst and Young's prestigious Entrepreneur of the Year award and been recognized by the Small Business Administration as its Journalist of the Year. Inside INdiana Business with Gerry Dick has received an EMMY five times for best interview/discussion program/series or special.
Mr. Dick is a native Hoosier, born and raised in the Vermillion County community of Clinton. He is a graduate of Indiana State University, which has recognized his professional accomplishments with its Distinguished Alumni Award.
He is a member of the board of directors of The International Center and past board member of the Indiana Chamber of Commerce, serves on the Board of Advisors at Indiana University-Purdue University Indianapolis and the Dean's Executive Council at the Scott College of Business at Indiana State University and is a founding member of the Dean's Advisory Council at the Indiana University School of Informatics. Mr. Dick also serves as chairman of the Scholarship Selection Committee for Vectren Corporation and is an honorary member of the Rotary Club of Indianapolis.
Mr. Dick is married to the former Roz Redman of Dana, Indiana. Roz and Gerry are residents of Lawrence Township in Indianapolis and have three children.
Panelists
Featured Panelist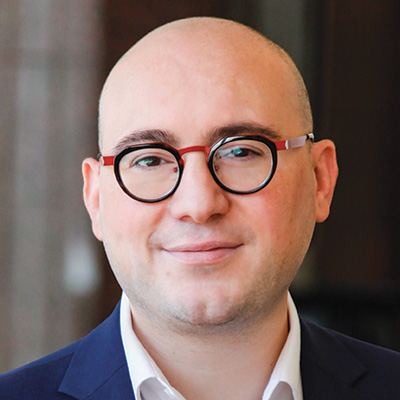 Stéphane Frijia
President & Chief Executive Officer
Northeast Indiana Regional Partnership
Bio
A dynamic, strategic and innovative economic development leader, Stephane joined the Northeast Indiana Regional Partnership to serve as President and CEO in October 2021. Stephane is responsible for leading the economic development strategy for the 11-county region represented by the Regional Partnership, including the task of increasing business investment and regional prosperity through ongoing collaboration with local, regional, private, and public partners and organizations.
For over 10 years, Stephane honed his craft in the fast-paced, competitive and politically complex environment of the top economic development organizations in the country. In his previous role as the senior vice president of strategy for the Greater Phoenix Economic Council, he attracted billions in new investment and thousands of new jobs to the region.
He served as an advisor to c-suite and policymakers regarding market intelligence, public relations, international relations, policy and foreign direct investments.
Stephane was responsible for continually improving internal processes to gain actionable market and industry intelligence, to drive traditional deal-flow, economic diversification. He has a proven track record for developing and managing regional cluster-based industrial attraction strategies to catalyze investment into new industrial parks across the region.
Additionally, Stephane led the creation of new consortiums of public, private, university and community partners to create a new smart region framework to develop and help scale solutions rooted in connectivity, mobility, equity and sustainability.
Stephane earned a Master's degree in Urban and Environmental Planning and a Bachelor's degree in Aeronautical Management Technology from Arizona State University.
He was recognized in 2019 as top 40 under 40 in the economic development industry by Development Counsellors International (DCI), a national leader in marketing places.
Featured Panelist
Deborah R. Garrison, Ph.D.
Vice Chancellor and Dean
Indiana University Fort Wayne
Bio
Dr. Deborah R. Garrison serves as the inaugural vice chancellor and dean for Indiana University Fort Wayne. Appointed on July 1, 2022, she was selected in a national search and brings over two decades of experience in higher education leadership. Originally from Texas where she began her career in healthcare in Dallas, leaving for the higher education setting to teach at her alma mater, Texas Woman's University. Prior to joining IU Fort Wayne, she was appointed in successively more senior roles, from Department Chair and Dean to Vice President for Academic Affairs and a term as Interim President.
As she gained experience in these roles, she also gained higher education leadership acumen through programs such as the Presidential Vocation and Institutional Mission program supported by the Lilly foundation and conducted through the Council of Independent Colleges, as well as the Senior and Executive Leadership Academies of the American Academic Leadership Institute.
Leadership has been a focus of her academic career, beginning with her dissertation which examined differences in American and Japanese leadership styles as related to job satisfaction and occupational stress. She strives to lead in a transparent, transformative style and loves learning about ways leaders can create optimal experiences in higher education for students, faculty, and staff.
Deborah is joined in Fort Wayne by her husband, Tom, and their pooch, Gidget. Their daughter, Meredith, lives in Tampa, but is a frequent visitor. The Garrisons love the vibrant and entrepreneurial culture of the city and are continually impressed by the kindness and dedication of its citizens. There is a Midwestern hospitality here that already makes them feel they at home!
Featured Panelist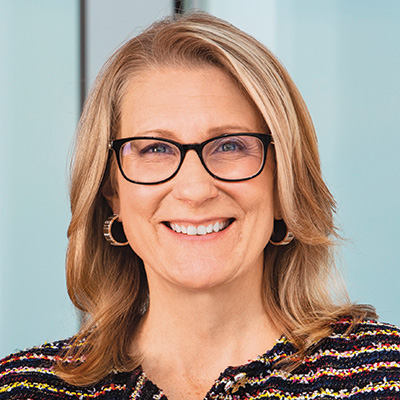 Dena Jacquay
Chief Administrative Officer
Parkview Health
Bio
Dena Jacquay is Parkview Health's Chief Administrative Officer. Since joining the organization in 2000, she has served in several roles, supporting and driving the health system's culture, both within Parkview and within the communities Parkview serves.
Dena oversees Parkview's administrative and support services, including public safety, marketing/communications, business development/strategic planning, human resources, construction, and our support division. Dena also leads Parkview's community health and outreach efforts, equity and inclusion, and our patient experience, which includes chaplaincy, volunteers, patient advocates and advanced care planning.
Dena has a bachelor's degree in Organizational Leadership and Supervision from Indiana University-Purdue University Fort Wayne, and a master's degree in business administration from Western Governor's University.
Dena serves on several non-profit community boards, including Ascend Indiana, Blessings in a Backpack, Early Childhood Alliance, Easterseals Arc of Northeast Indiana, Indiana Tech, and Troy School. She is also a member of the "Tapestry: A Day for You" Steering Committee, the Northeast Indiana Regional Partnership's Regional Opportunities Council, and the Indiana Hospital Association Workforce Development Committee. For the last 16 years, she has also served as a community volunteer with Audio Reading Service, part of the Allen County Public Library, which allows the visually impaired to hear the written word.
Featured Panelist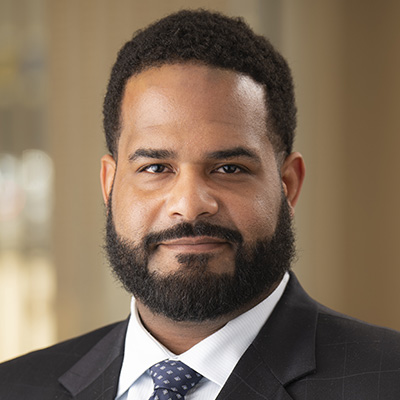 Edmond O'Neil, III
President & Chief Executive Officer
Northeast Indiana Works
Bio
Edmond C. O'Neal III serves as President and CEO of Northeast Indiana Works, the region's nonprofit workforce development organization. He oversees a workforce system that includes 11 WorkOne Northeast career centers, a youth development organization, and career service provision that assists employers in recruiting and retaining workers, and individuals in preparing for and finding jobs. Under his direction, Northeast Indiana Works supports regional collaborative efforts related to economic and workforce development by leading or facilitating initiatives designed to create career awareness, developing talent pipelines in concert with employers and educational entities at all levels, disseminating labor market information to community partners, and promoting, and often funding, work-based learning opportunities and other training initiatives. Edmond is a skilled, experienced workforce development leader who previously worked in various capacities with workforce development organizations, including Northeast Indiana Works and JobWorks, as well as holding positions with Texas Christian University and the University of North Texas. He currently serves on the board of directors for STAR Financial, the Northeast Indiana Regional Partnership, the Greater Fort Wayne Community Foundation; the Questa Education Foundation; Erin's House for Grieving Children, and Catie B Charities. He also serves on the Fort Wayne Mayoral Opportunity and Advisory Committee, the Fort Wayne United Steering Committee, and formerly the Federal Reserve Bank of Chicago Advisory Council on Agriculture, Small Business and Labor, as well as many other local philanthropic boards. He holds degrees from Stanford University (BA), Indiana University (MBA) and Texas Cristian University (M.Ed). Edmond resides in Leo, IN with his wife, Alicia, and son, Preston.
Featured Panelist
Dan Starr
President and Chief Executive Officer
Do It Best Corp.
Bio
Dan Starr has served as President and CEO of Do it Best since January 2016. Dan joined Do it Best in 2005 as director of human resources and general counsel, was promoted to vice president of human resources in July 2006, and was named executive vice president and chief operating officer in June 2012. He succeeds former President and CEO Bob Taylor, who served in that capacity since 2002. Dan is only the fifth CEO since the company was founded in 1945.
Prior to joining Do it Best, Dan was a partner at a large Midwestern law firm specializing in business transactions, mergers and acquisitions, and tax matters, including years serving the legal needs of Do it Best. Dan received his law degree, magna cum laude, from Indiana University School of Law in 1994.
Dan has held a number of leadership roles within the greater Fort Wayne community, participating on civic, charitable, and business boards. He currently serves as chairman of the Parkview Health Board of Directors and is a member of the Manchester University Board of Trustees and the Do it Best Foundation. Dan has served on numerous non-profit boards during his nearly three decades living in Northeast Indiana.
Featured Panelist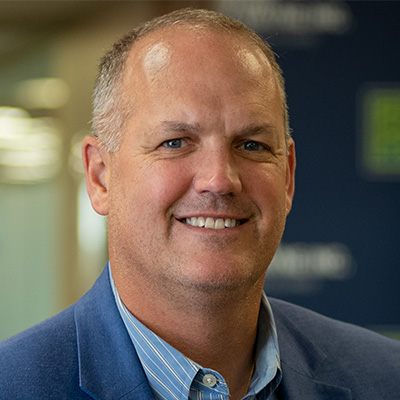 John Urbahns
President & Chief Executive Officer
Greater Fort Wayne Inc.
Bio
John Urbahns joined GFW Inc. in 2014. Prior to his appointment as CEO in 2019, he served as executive VP of economic development. At GFW, John has led an economic development team that has assisted with over 200 business expansions and relocations in Allen County, resulting in more than 13,500 new jobs and $600 million in new annual payroll.
Prior to joining GFW Inc., John served as the director of community development for the City of Fort Wayne, where he managed the City's strategic planning, redevelopment, housing, economic development, and neighborhoods services team dedicated to excellence in public service.
John has managed and negotiated aspects of several transformational community investments including The Landing, Electric Works, and the Bradley boutique hotel. John has facilitated comprehensive, downtown, and neighborhood planning processes. John has spent much of his career engaging with residents, neighborhood groups, elected officials, and business leaders to cast a visionary future for Allen County's communities.
John graduated from Ball State University with degrees in urban planning and environmental design and is an AICP-certified urban planner. He received an Outstanding Alumni award in 2020 from Ball State's College of Architecture and Planning.
He is a proud dad to three great kids and a lifelong Hoosier.