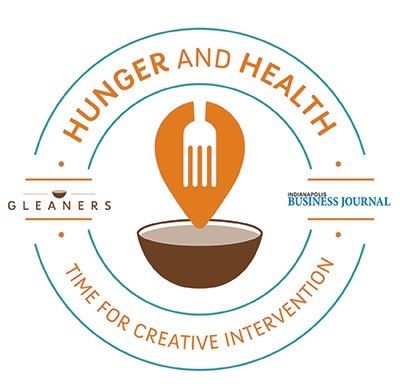 Questions:

Q:

Many organizations work to fight poverty. Is collaboration the key to solving hunger?

Q:

We know how hunger impacts children and teens, but is its affect even more acute on college students and adult learners?

Q:

The best solution for hunger is a paycheck. What role do employers play in ensuring a productive, healthy workforce?
Featured Panelists:

Bryan Mills
President & CEO
Community Health Network

Katie Mote
Vice President of Operations
for Southern Indiana
Ivy Tech Community College

Deanna Reinoso, MD
Chief Physician Executive
Eskenazi Pecar Health Center

Morgan Smith MS, RN
Manager, Interventions for Health
Feeding America National Organization

Jennifer Walthall, MD, MPH
Secretary
Family & Social Service Administration
Date:
Wednesday, October 10, 2018
Location:
JW Marriott, 10 South West Street
Registration:
7:30 am
Breakfast/Presentation:
8:00 am
Individual Subscriber:
$40.00
Individual Non-Subscriber:
$50.00
Corporate Table of 10:
$950.00 (corporate table signage includes table signage and a listing in both the program and event thank you ad)
Pricing
Gleaners - Non Subscriber Ticket
Gleaners - Subscriber Ticket
Gleaners - Corporate Table of 10