Conexus Manufacturing & Logistics 2020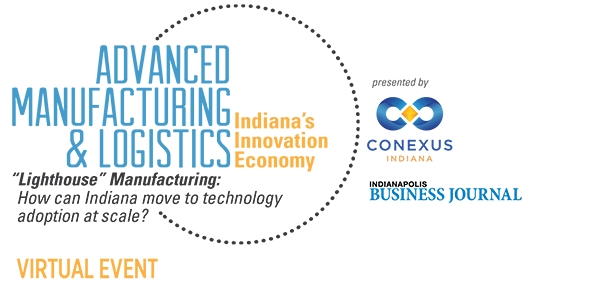 Questions:

Q:

What are the critical considerations when making decisions regarding Smart Manufacturing and Logistics investments?

Q:

What are the primary motivators driving companies to innovate?

Q:

What are the barriers to technology adoption amongst Indiana manufacturers and logistics operations?

Q:

What steps can Indiana take to ensure its industry leads the nation?

Q:

Indiana has a diverse manufacturing and logistics industry with both small and large legacy companies. Is there a difference in how industries of different sizes, sectors are approaching digital transformation? If so, why?
Keynote Speaker

Evgeniya Makarova
Partner
McKinsey & Company

Panel Moderator

Kathy Miller
Independent Manufacturing
Consultant & Board Member
Conexus Indiana

Featured Panelists:

Gary R. Bertoline, Ph.D.
Dean
Purdue Polytechnic Institute
Distinguished Professor of Computer
Graphics Technology
and Computer & Information Technology
Purdue University

Stephen Ezell
Vice President, Global Innovation Policy
Information Technology and
Innovation Foundation

Tanya Foutch
Resident/Quality Engineering Manager
Fiat Chrysler Automobiles

Alpen Patel
Technical Services Manager
Lafayette Engine
Center at Caterpillar
Date:
Friday, October 30, 2020
Location:
Virtual Event
Presentation:
9:00 am
Individual Ticket:
No Charge
Corporate Room:
$100.00
IBJ Digital Subscribers – Log in to receive your discounted price. Not a subscriber? Subscribe today.
IBJ Print Only Subscribers – Contact Mike McGrath at 317-472-5344 to receive assistance with your user/login information.
(Discount applies to Individual ticket purchase only. Excludes corporate table purchase.)
Pricing