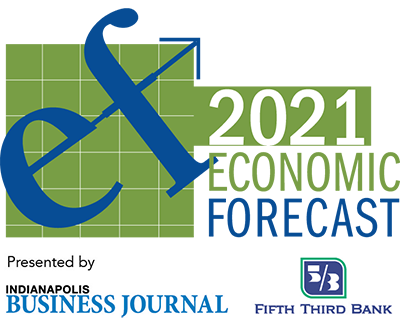 THE PATH FORWARD: ECONOMIC SIGNALS ON THE HORIZON
Get answers to many of the questions on your mind from Fifth Third Bank's Chief Investment Strategist
What impacts will COVID-19 have on the economy in 2021?
What are the markets telling us about the future of the economy?
What considerations should be kept in mind while traversing the current economic landscape?
Featured Speaker
JEFF KORZENIK is Chief Investment Strategist for Fifth
Third Bank, where he is responsible for the Bank's overall
client investment strategy.
A 30-year industry veteran, Jeff is a frequent guest on CNBC
and Bloomberg television. His writings on economics and
public policy have been published in The Chicago Tribune,
The Boston Globe, Forbes and other periodicals.
Date:
Thursday, November 12, 2020
Location:
Virtual Event
Presentation:
8:30 am
Individual Ticket:
No Charge
Corporate Room:
$100.00
IBJ Digital Subscribers – Log in to receive your discounted price. Not a subscriber? Subscribe today.
IBJ Print Only Subscribers – Contact Customer Service via email here to receive assistance with your user/login information.
(Discount applies to Individual ticket purchase only. Excludes corporate table purchase.)
Pricing