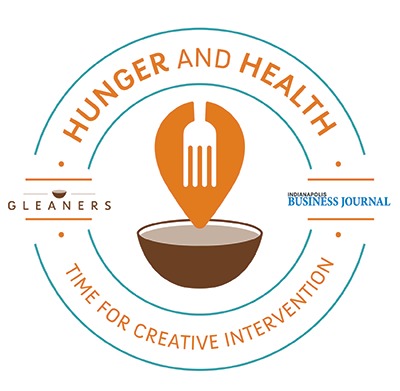 Questions:

Q:

What is the new model of hunger relief?

Q:

What are the hidden costs of hunger for businesses and taxpayers?

Q:

If we could do one thing to help people rise out of poverty, what would it be?
Featured Panelists:




Alan Gilbert
Vice President,
New Business Initiatives
Anthem




Joe Hanson
Executive Vice President,
Strategic Initiatives
Indianapolis Neighborhood
Housing Partnership




Lisa E. Harris, MD
Chief Executive Officer
Eskenazi Health




Sarah Huber, RDN
Nutrition Manager
Gleaners Food Bank of Indiana




Chris Lowery
Senior Vice President,
Workforce Alignment
Ivy Tech Community College
Date:
Thursday, September 19, 2019
Location:
Marriott Indianapolis, 350 West Maryland Street
Registration:
7:30 am
Breakfast / Presentation:
8:00 am
Individual Subscriber:
$40.00
Individual Non-Subscriber:
$50.00
Corporate Table of 10:
$950.00 (corporate table signage includes table signage and a listing in both the program and event thank you ad)
IBJ Digital Subscribers – Log in to receive your discounted price. Not a subscriber? Subscribe today.
IBJ Print Only Subscribers – Contact Mike McGrath at 317-472-5344 to receive assistance with your user/login information.
(Discount applies to Individual ticket purchase only. Excludes corporate table purchase.)
Pricing