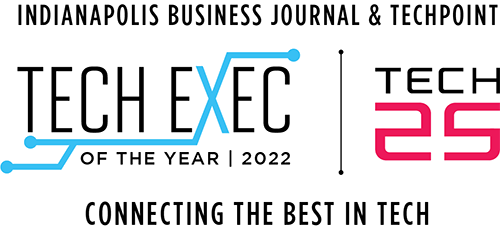 You've taken the time to nominate your top technology leaders, now it's time to find out who came out on top! Tickets are on sale now for IBJ & TechPoint's Tech Exec of the Year & Tech 25 recognition event August 23rd!
Date:
Tuesday, August 23, 2022
Location:
Indiana Roof Ballroom, 140 West Washington Street
Presentation:
8:00 am
Individual Subscriber:
$40.00
Individual Non-Subscriber:
$50.00
Corporate Table of 10:
$950.00 (corporate table signage includes table signage and a listing in both the program and event thank you ad)
IBJ Digital Subscribers – Log in to receive your discounted price. Not a subscriber? Subscribe today.
IBJ Print Only Subscribers – Contact Customer Service via email here to receive assistance with your user/login information.
(Discount applies to Individual ticket purchase only. Excludes corporate table purchase.)
Pricing