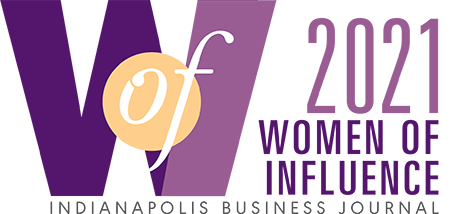 On October 27, 2021, Indianapolis Business Journal will spotlight some of our city's most successful business women from both the public and private sectors while revealing the triumphs and challenges that have shaped their careers.
These influential women will be recognized at the event and profiles of the honorees will be featured in a special IBJ supplement publishing on
October 29.
Featured Speaker:

Lisa Harris, M.D.
Chief Executive Officer,
Eskenazi Health
Date:
Wednesday, October 27, 2021
Location:
Indiana Roof Ballroom, 140 West Washington Street
Presentation:
8:00 am
Individual Subscriber:
$40.00
Individual Non-Subscriber:
$50.00
Corporate Table of 10:
$950.00 (corporate table signage includes table signage and a listing in both the program and event thank you ad)
IBJ Digital Subscribers – Log in to receive your discounted price. Not a subscriber? Subscribe today.
IBJ Print Only Subscribers – Contact Customer Service via email here to receive assistance with your user/login information.
(Discount applies to Individual ticket purchase only. Excludes corporate table purchase.)
Pricing