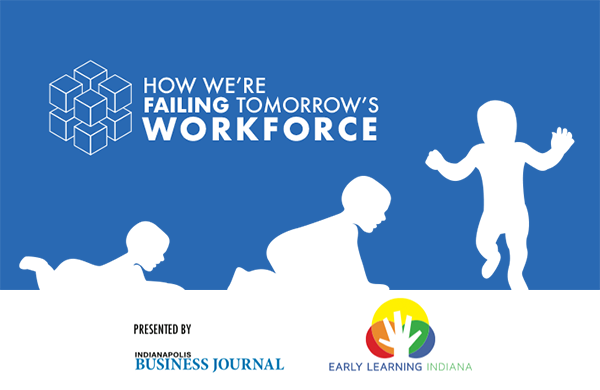 Questions:

Q:

Are we equipping Hoosier children with critical skills to thrive in today's changing world?

Q:

What does it mean to be kindergarten-ready in 2019?

Q:

What career skills get established before a child turns 5?

Q:

How does Indiana stack up when it comes to early learning and kindergarten readiness?

Q:

What does it mean for Indiana's education system and workforce when children start
kindergarten already behind?
Featured Panelists:




Paul R. Haut, MD
Chief Operating Officer
Riley Hospital for Children
Associate Professor
of Pediatrics
Indiana University
School of Medicine




Aleesia Johnson
Superintendent
Indianapolis Public Schools




Jason Kloth
President & CEO
Ascend Indiana




Ted Maple
Program Director, Education
Lilly Endowment Inc.




Jennifer Walthall, MD MPH
Secretary
Indiana Family and Social
Services Administration

Panel Moderator:




Anne F. Hathaway
President
Hathaway Strategies
Date:
Thursday, August 08, 2019
Location:
Marriott Indianapolis, 350 West Maryland Street
Registration / Networking / Program:
7:30 am - 10:00 am
Individual Subscriber:
$40.00
Individual Non-Subscriber:
$50.00
Corporate Table of 10:
$950.00 (corporate table signage includes table signage and a listing in both the program and event thank you ad)
IBJ Digital Subscribers – Log in to receive your discounted price. Not a subscriber? Subscribe today.
IBJ Print Only Subscribers – Contact Customer Service via email here to receive assistance with your user/login information.
(Discount applies to Individual ticket purchase only. Excludes corporate table purchase.)
Pricing